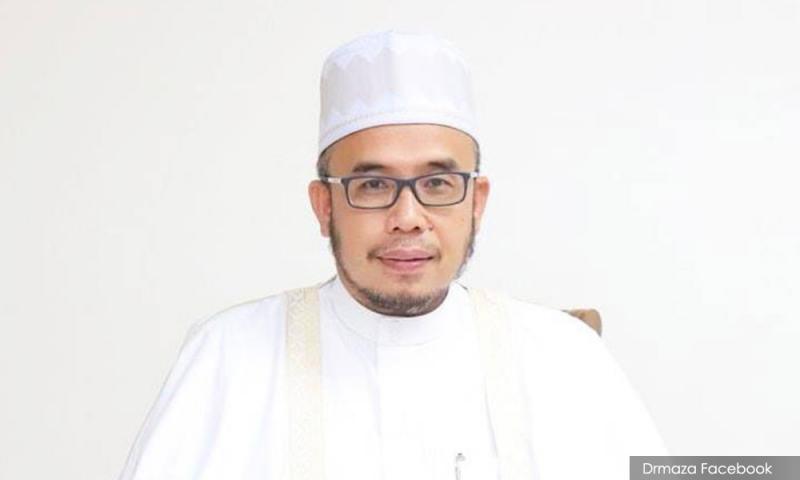 Perlis mufti: Ministers should stick to their jobs, not be joke fodder




Perlis Mufti Mohd Asri Zainal Abidin has advised ministers to stick to their jobs and not to do other people's work and end up becoming joke fodder.

He said people should also not ask ministers to do other people's work, which will just encourage them to put on an act.

"A minister's job is to organise, administrate, in order to manage national matters such as floods - how to manage flood (relief) efficiently, aid, rescue efforts... that is a minister's job.

"They need not go lug around the pillow, wash blankets, spray water… there is no need.

"When they do that it becomes drama and it keeps on becoming a joke in the media, which is not good for the country... it will erode the government," Asri said in a video message today.

The government has been dealing with a number of public relations setbacks over the conduct and remarks of ministers during the recent flooding.

For example, Women, Family and Community Development Minister Rina Harun came under fire after a video emerged of her spraying a water jet on a seemingly clean corridor at a flood-relief centre.

According to the Welfare Department, which is under Rina's ministry, the minister used the water jet to remove lizard and bird droppings.

Prime Minister Ismail Sabri Yaakob also got brickbats after a separate video showed him shovelling a single scoop of mud for photographers.

Asri said it is acceptable if a minister goes to the ground to monitor a situation, bring aid, or inspect a disaster area with their own eyes so that they can make better plans and arrangements.

In turn, he said, the people should also not encourage ministers to do other people's work, which will only encourage them to make fools of themselves.

"(Instead, the people should) tell them (ministers), 'YB, we need this and this.' Tell them that, because they need to make decisions. The funds, deployment of machinery, and agencies - these are in their hands. That is their job.

"But we have given them the wrong tasks (by saying) 'Where is the minister? Come clean up', and the minister will act and become a cartoon," Asri said.