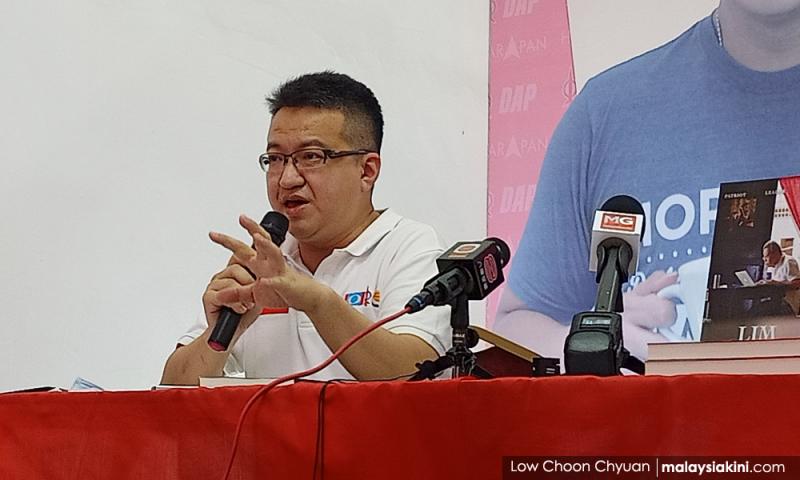 DAP man asks if MOU abused for senatorship




Johor DAP chairperson Liew Chin Tong has been accused of lobbying for the Johor legislative assembly to appoint him as a member of the Dewan Negara.

The allegation was made by Johor DAP central committee member Dr Boo Cheng Hau, who accused Liew (above) of doing so without the knowledge of the Johor DAP leadership.

In a statement, Boo claimed that Liew's machinations began in early August, whereby the latter had "misled" the Johor Pakatan Harapan council.

"After getting statements from various component party leaders sitting in the Johor Harapan council, I was informed that Liew, in early August, had misled the council in believing that he was able to get enough support from Johor BN, Perikatan Nasional and other parties to appoint him as the senator under the Johor quota.

"I was also informed that a resolution would be proposed to the following state assembly sitting under Liew's claim that he was able to garner the support from Johor BN and PN to appoint him as a senator.

"Nonetheless, the resolution was withdrawn after Liew failed to prove that he could ensure the resolution's passage by the state assembly, while the vast majority of the Harapan state assemblypersons were even unaware of the existence of the proposed resolution," claimed Boo.

When contacted, Liew said he reserved comment for now. After the 2018 general election, Liew was made a deputy defence minister. As he was not an MP, he was made a senator first. That term expired in the middle of this year.

Each state assembly can appoint two members to the Dewan Negara. There is one vacancy for Johor now.

There are currently 54 Dewan Negara members, of which four are in the opposition. These four opposition members all belong to Harapan, who are in a confidence and supply agreement (CSA) with Prime Minister Ismail Sabri Yaakob.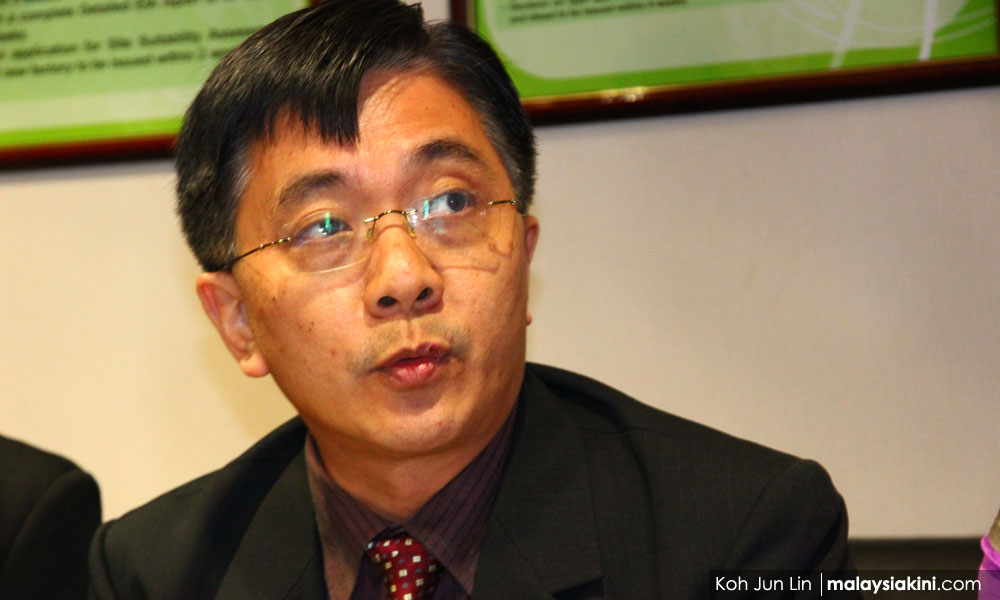 Johor DAP central committee member Dr Boo Cheng Hau

In view of his allegations, Boo said he had written to the Harapan leadership council demanding an investigation into whether the CSA included the GLC and senatorship appointments.
"(Harapan's leadership) should investigate whether there were any secret deals between Liew and the Muhyiddin Yassin government concerning his own appointment as a senator," said Boo.
Separately, Boo also accused Liew of organising a series of online meetings between MPs from other states with Johor DAP grassroots.
"During one of the meetings, MPs from Johor DAP, one MP from another state and a few former cabinet ministers and deputy ministers fiercely attacked (Harapan president) Anwar Ibrahim.
"It has confused and also destabilised the unity among Johor grassroots members by repeatedly going against the Harapan presidential council's resolution that Anwar is Harapan's only candidate for prime minister," Boo said.
Boo added that these series of online meetings led him to conduct further investigations and the discovery of the alleged plan to nominate Liew for senatorship.