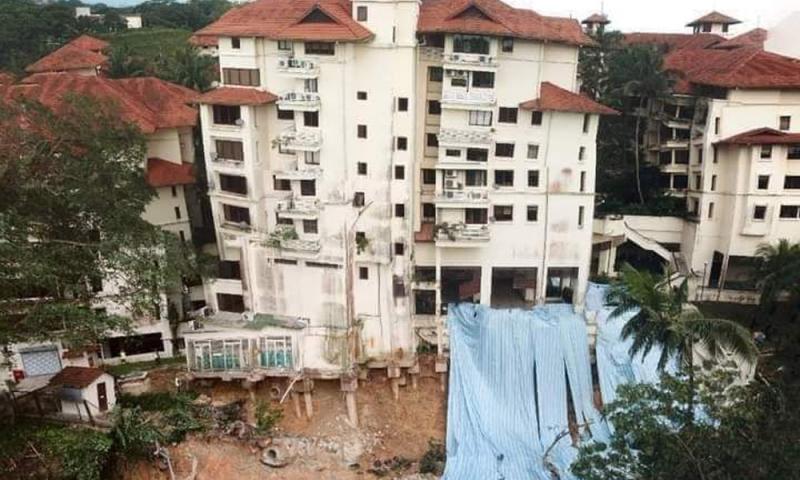 Consultant: Seri Duta 1 condo unsafe



Engineering firm Kumpulan Ikram Sdn Bhd and the Public Works Department has identified signs which showed that the Seri Duta 1 condominium and adjacent area owned by the Federal Land Commission were unsafe for occupation.

Kuala Lumpur City Hall (DBKL) said it has engaged Ikram to conduct a study on the slope involved in the abovementioned properties and has produced a preliminary report.

The Seri Duta 1 management has appointed an engineering consultant to repair the building foundation and slope. Ikram will provide feedback on the plan.

"At the same time, Ikram will monitor soil movements in the area more closely," DBKL said in a statement last night.

Seri Duta 1 is a low-density apartment located in the leafy and upmarket Bukit Tunku, near Parliament.

Residents were recently evacuated due to safety concerns following a landslide at the base of several apartment blocks.

This was the third high-rise residential building to be evacuated over the past week, which saw heavy rain and floods in the Klang Valley.
One doesn't have to be a structural engineering consultant to declare the condo as unsafe. But I dread the building collapsing whilst
DBKL awaits the to-be study (and presumably the 'recommendations').
If I have my rathers I would immediately pump some stabilising 'foundation' beneath the condo and strengthen/bracing the surrounding earthworks whilst waiting for the study. But then, it's just non-engineering me.