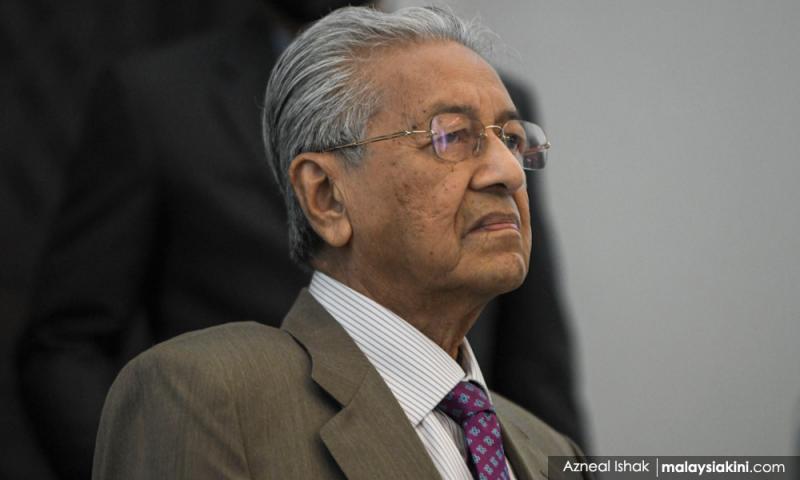 Najib: Dr M 'racist, liar' for switching stance in Forest City project



Former prime minister Najib Abdul Razak has called Dr Mahathir Mohamad a racist and a liar for switching his stance on foreign direct investment (FDI) from China during his 22-month second stint as premier.

Najib hurled the accusation at the nonagenarian citing the controversial Forest City project, a massive land reclamation housing project by China's giant Country Garden Holdings, as an example.

"The Forest City project was also made into political propaganda to attack me," he said while delivering the keynote address at the 2021 World Chinese Economic Forum in Petaling Jaya today.

"Prior to 2018, Mahathir claimed that the BN government was forsaking the country's sovereignty to China, that we were offering 700,000 citizenships to these Chinese nationals to move to Forest City - clearly, an outrageous, racist and abhorrent lie.

"He even promised to cancel the project should they (Pakatan Harapan) win power in the upcoming election then. However, soon after the 2018 election, which they won on the back of this and other similar claims, he began switching his stance.

"Suddenly, they said that the Forest City project had contributed immensely to the government, had created employment opportunities, promoted technology transfer and innovations and had benefited Malaysia's economic growth and job creation," he added.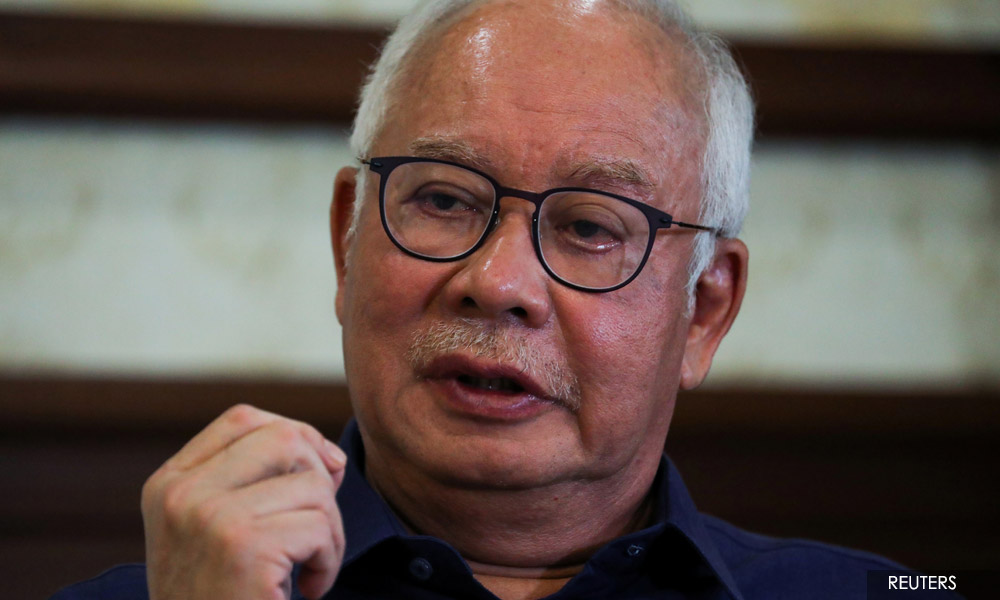 Ex-PM Najib Abdul Razak
Najib claimed that Mahathir even attended a ceremony to present a certificate of appreciation to the company developing Forest City.
"Imagine... from selling sovereignty to a certificate of appreciation within a space of a year," he said.
In March 2018, Mahathir accused Najib of selling off the country's sovereignty despite the then prime minister saying the land was sold on a
99-year leasehold
, which Najib had later denied.
Forest City is a joint venture between Country Garden and Kumpulan Prasarana Rakyat Johor (KPRJ), with the latter ultimately owned by the Johor government and the Johor sultan.
ECRL, pipeline projects
Najib also said that the decision by Harapan to suspend the East Coast Rail Link (ECRL) and two China-financed oil and gas pipeline projects had rattled the confidence of the Chinese investors' community.
"We shall let the results speak for themselves. In 2018, the FDI recorded a lower net inflow of RM30.7 billion, against RM40.4 billion in 2017. In 2019, FDI flows into Malaysia expanded relatively higher at RM32.4 billion, albeit much lower than in 2017.
"The trend once again went downward in 2020, with a net inflow of a dismal RM14.6 billion, 55 percent lower from 2019, the lowest since 2009.
"Although the ECRL project was restored under new terms and conditions, the Harapan government sang a different tune as compared to pre-GE14, finally admitting that Chinese investment and technological capabilities are opportunities to drive Malaysia's economic development," he said.
Najib added that the Perikatan Nasional-led government meanwhile continued to downplay its foreign affairs agenda and focused its energy on battling the public health crisis.