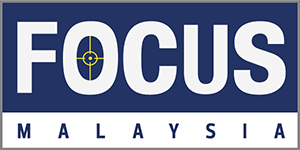 Netizens in an uproar over MP's rude dismissal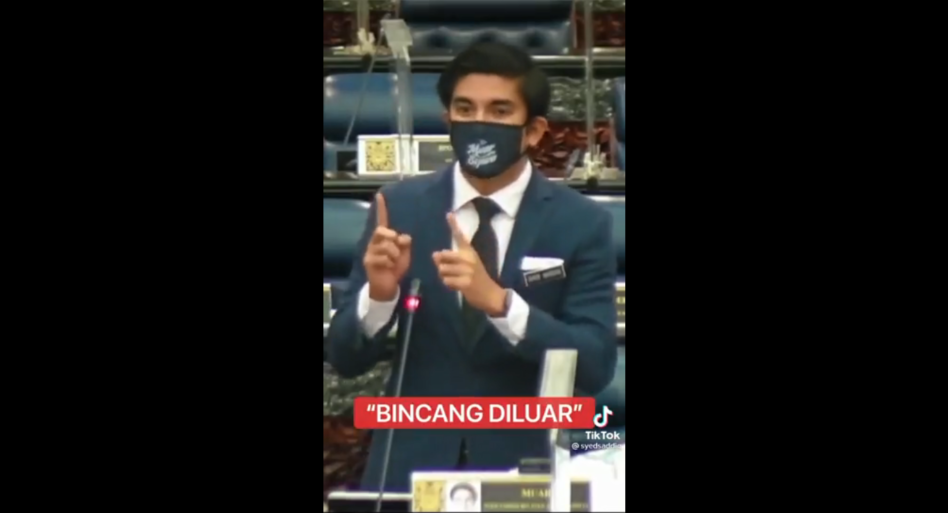 IN a TikTok video that went viral recently, Muar MP Syed Saddiq Syed Abdul Rahman was seen addressing the ongoing flood issue in his constituency that had yet to receive aid from the Government.


While highlighting the fact that he had to temporarily placed two families who were displaced by the flood in his home in Muar, he also noted that while Sabah and Sarawak had received RM5 mil and Pakatan Harapan had recently received RM600,000 in allocations, Muar had yet to receive the necessary allocation of funds.

Moreover, as observed in the video, Syed Saddiq's concerns were dismissed by Mersing MP Abdul Latiff Ahmad.


"We can settle this outside," said Abdul Latiff.


This is not the first time the issue had been brought up in Parliament, with the Independent MP pointing out that he had written a letter to Speaker Azhar Harun regarding deputy special functions minister Mastura Mohd Yazid's statement in September that all MPs, regardless of political affiliation, will be given equal allocations for the remainder of the year.

"But it's now December and until today, Muar has not seen a single sen," he said.


Syed Saddiq expressed his disappointment in a quote retweet:


(This is the same minister in charge of NADMA. I requested the same allocation for funds for Muar that others had received. Muar, too, has a flood problem. Abdul Latiff said he will settle this outside but even now, the issue it not yet addressed.)

User @pedyzee said: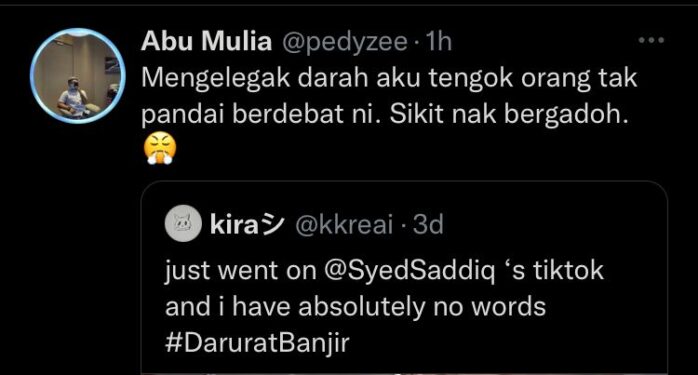 (My blood boils at the sight of people who do not know how to debate. They argue over the smallest things.)

Meanwhile, user @Nrleeya1 added: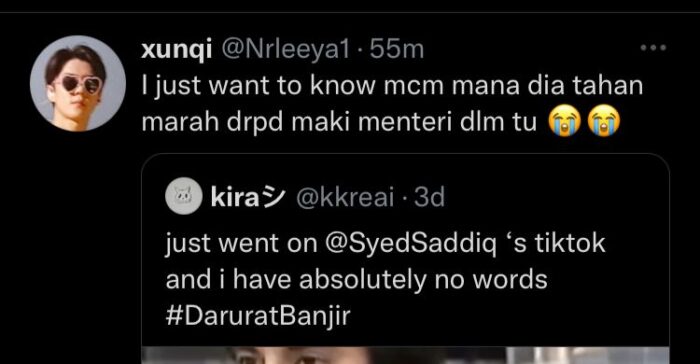 (I just want to know how he refrained from cursing at the minister)

User @enciklSWAN pointed out: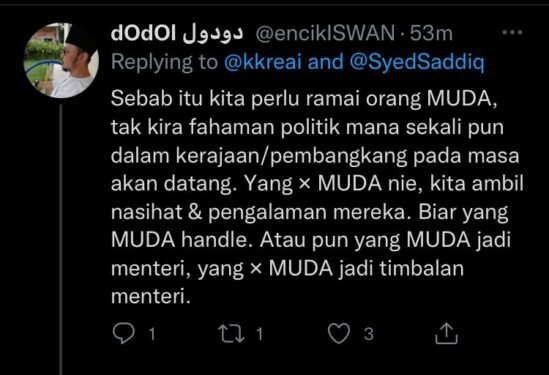 (This is why the country needs more young blood in the country's politics regardless of their political inclination. As for the older ones, let's just take their advice and learn from their experience. Let the younger generation be in charge. Or elect them as ministers while getting the older generations to be their deputies.

Similarly, an equally frustrated @flarevevo said: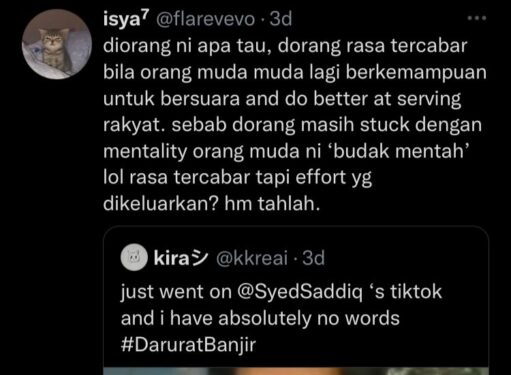 (What do they know? They feel threatened when the younger generations are more capable of speaking out and do better at serving the people. Because they are still stuck with the mentality that younger generations are still "rookies").

Meanwhile, user @atiraasarizal reckoned that there is a reason why the allocations were withheld.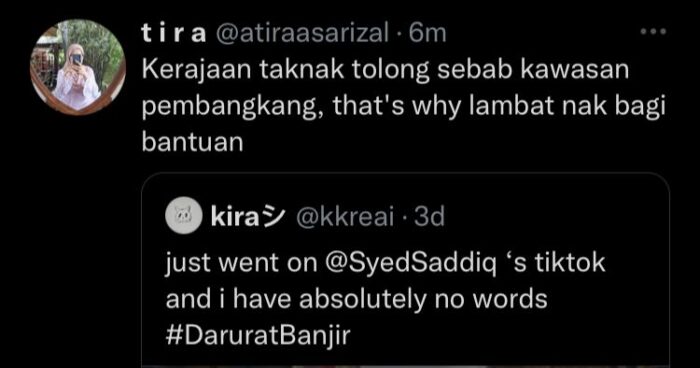 (The Government isn't interested in helping Opposition-led areas, that's why took them so long to send help) – Dec 24, 2021