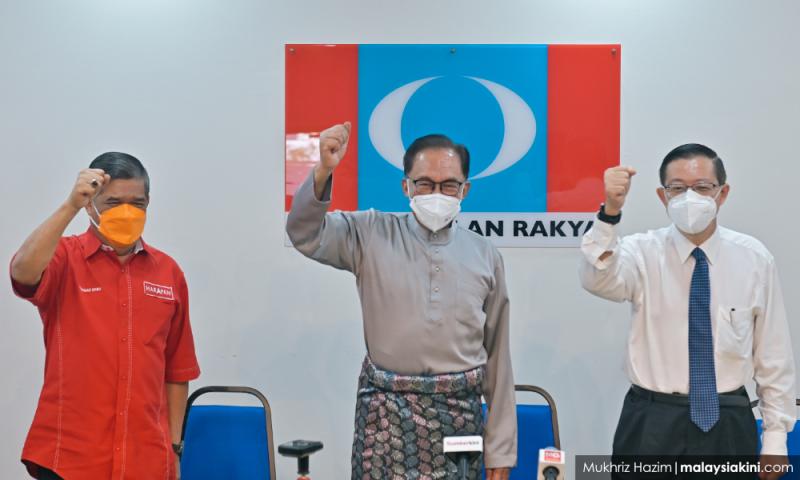 Harapan loses shine after state polls, risks becoming 'third force'
Fion Yap

Political analysts have cautioned that Pakatan Harapan, the largest opposition coalition which once ruled Putrajaya, may have lost its shine following their defeat at the recently concluded Malacca and Sarawak state elections.

Harapan may be squeezed out in the process and become the third-largest coalition, they added.

Universiti Malaya senior lecturer Ngu Ik Tien expects Harapan to gain similar results if a snap poll is called within six months.

She said Harapan will only be able to reorganise itself and come up with better election strategies if it has more than one year to prepare for the next general election.

Harapan needs to change its method of approaching voters and not just bank on social media and the internet if the election is called during the pandemic, she added.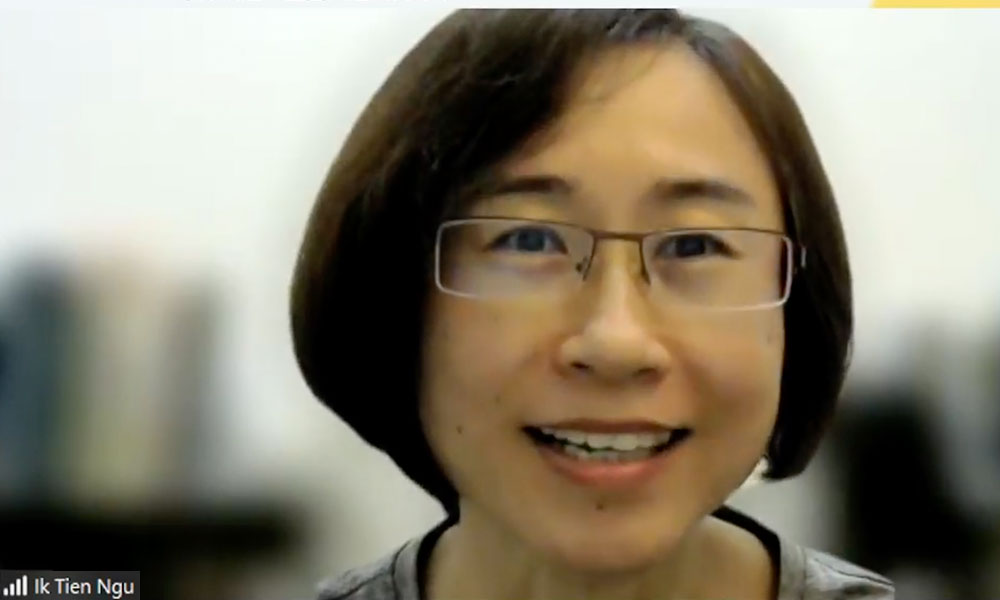 Universiti Malaya senior lecturer Ngu Ik Tien

"If the pandemic is still around, it may not be possible for outstation voters to come home to vote unless the Election Commission (EC) changes the system to allow postal votes," she told a virtual forum dubbed "Malacca and Sarawak State Poll: Benchmark for Next General Election?" held on Wednesday.
"DAP used to field young new faces as their candidates. Even though they are inexperienced, DAP felt that people will vote for the party instead of the candidate. But it did not work this time. Without political ceramah and getting in touch with voters, voters just won't know these candidates.
"Fielding new faces as candidates in Sarawak elections was a very bad strategy. The candidates must have some public service experience. If they are known by locals or well-known candidates, then there is a chance to win as ceramah is not allowed to be held during the election campaign," she said.
The virtual forum was jointly held by Kuala Lumpur And Selangor Chinese Assembly Hall (KLSCAH) and Pocket Times New, a video portal linked to Sin Chew Daily.
Ngu felt that Harapan no longer comes across to the people as reformers, defenders of diverse ethnic groups, or a coalition with integrity.
If Harapan continues to play the same old cards in the next election, the voters will be reminded how their hopes were dashed in the first place, she explained.
To prove her point, she said Gabungan Parti Sarawak (GPS) successfully countered the multiracial card played by Harapan by recognising the Unified Examination Certificate (UEC) and strengthening the use of English in the Borneo state.
"In the Sarawak poll, the 'Ubah' slogan that DAP continues to adopt, only reminded the people of comparisons between the past and the present. Repeating the old tune is not necessarily a good thing," added Ngu.
"Of course, Harapan supporters want to see some slogans, such as reforms, in the next elections. However, Harapan must evaluate the effectiveness of these slogans; it must also know how to make the constituents see the value in these slogans, why only Harapan can make what they say happen," she said.
"Besides the slogan, what else can be more specific ?"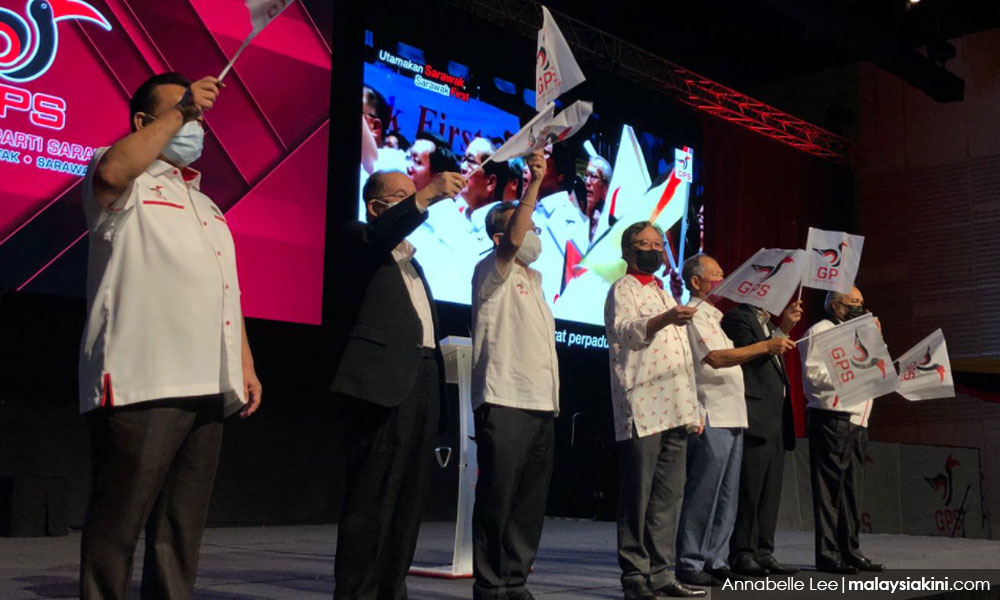 Abang Johari Openg and other GPS members celebrating the Sarawak polls results on Dec 18.
Voice of change
Meanwhile, political scientist Wong Chin Huat pointed out that Harapan is facing a crisis because it almost became the coalition that won the third-largest majority of votes in both state polls.
The voice for change was hardly noticeable as BN and GPS are able to maintain the same support rate, he said.
Wong noted how the newly emerged political coalition and parties, including Perikatan Nasional (PN) and Parti Sarawak Bersatu (PSB), have divided Harapan's votes.
"The change in Malacca polls is that the voters who are unhappy with Umno did not vote for Harapan, but PN; Chinese voters who are unhappy with Harapan did not return to vote," he added.
"The common change faced by Harapan in both state polls is that Harapan has been marginalised and possibly be turned into the third biggest party. At least this is so in Sarawak," said Wong.
PSB, a seven-year-old party that contested in the Sarawak polls for the first time garnered 18.8 percent of total supports and four out of 70 seats it contested. While Harapan was only able to gain 10.5 percent of the total votes.
Out of 54 seats that were contested by both PSB and Harapan, PSB obtained higher votes than Harapan. In some of the rural seats, PSB has become a strong contender to GPS.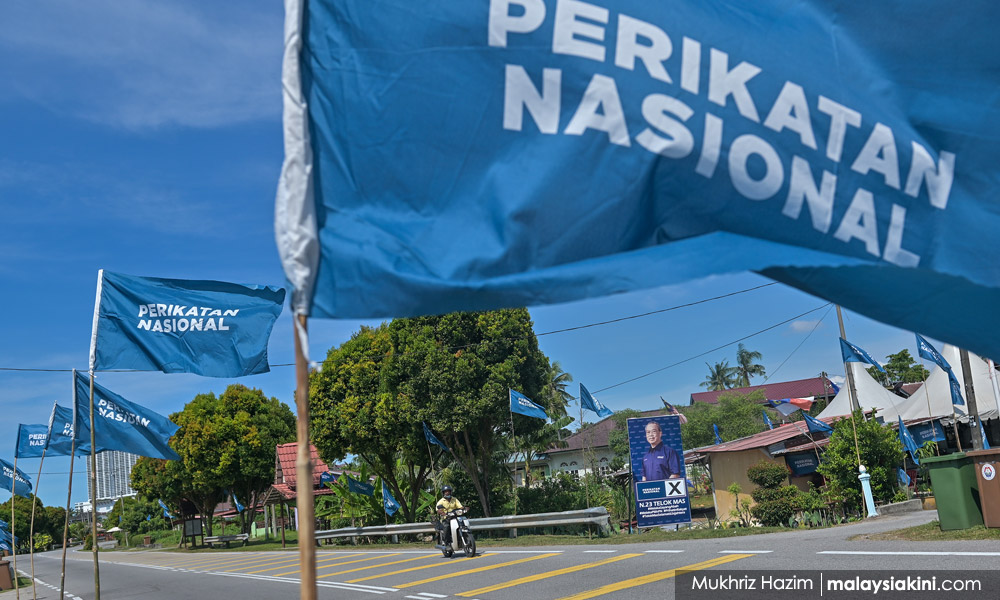 Young Malay voters prefer Perikatan Nasional.
Another panellist, Merdeka Center research manager Tan Seng Keat, said the Malacca polls show that young Malay voters preferred PN and this will become a huge challenge to Harapan with the implementation of Undi18.
"From the perspective of age, Umno has less influence among younger voters, but young voters choose PN as an alternative over Harapan," he said, noting that the fragmentation of Malay politics will be visible in the next election.
Other factors to be seen are the internal power struggle between Umno factions, which may lead to an early party election or snap polls, he said, adding that the spotlight will also be on if Harapan's support will be divided with Warisan spreading its wings to the peninsula.
It is time for Harapan to promote more younger leaders by showing off their leadership skills, he said.
The problem lies with the leadership as they were unable to reorganise themselves, kept reminiscing the past after losing power during the Sheraton Move and this resulted in some voters abandoning Harapan, noted Tan.
Some have questioned Anwar Ibrahim's leadership after PKR failed to win any seat in Malacca and Sarawak. Allies and supporters even pressured Anwar to step down.