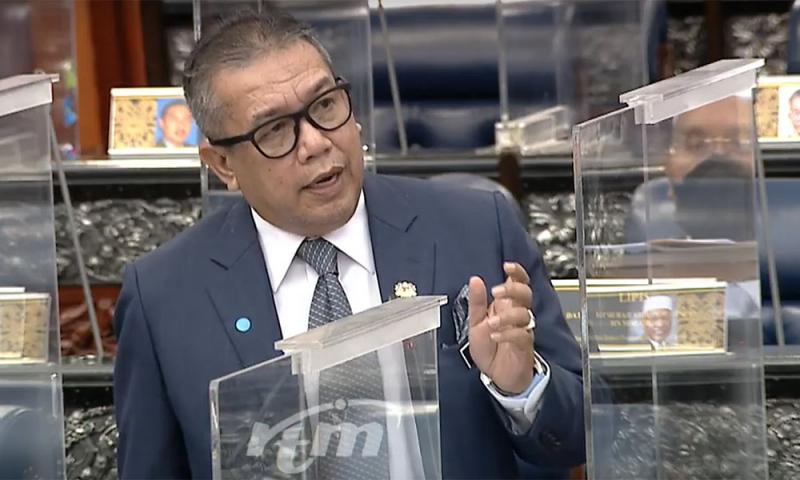 Mariam Mokhtar

COMMENT | Minister in the Prime Minister's Department (Special Functions) Abdul Latiff Ahmad, who heads the National Disaster Management Agency (Nadma), is himself a disaster on two legs.

When asked to resign over his shoddy handling of the flood disaster relief, Latiff (above) made no attempt to hide his self-conceit and arrogance, when he said, "I have been (an elected representative) for six terms without any problems."

Really? Are we supposed to be impressed with his long tenure as an MP? His boast about being an MP for six terms cuts no ice with most of us. It is meaningless and smacks of self-importance. Nevertheless, he has given us a useful insight into himself, and members of his constituency.

I know of a few villages in northern Perak which will remain nameless. The people in the constituency hardly see their MP, but in the few months before the general election, he pays them a visit, organises a few kenduri, perhaps slaughter a few goats, gets the local council to repair the roads, fix the potholes and tars them, workmen sort out the lights on the lamp posts, and buildings which need a good lick of paint, are spruced-up.

Never mind that the schools are run-down, the clinics could do with an upgrade, drug use among the youth in the area is high, and in the rivers, irresponsible pet owners allegedly releasing a "foreign" fish species, which completely wiped out a native species of fish, and altered the local eco-system.

Latiff may imagine that he is a marvellous MP, but he could try selling his election manifesto to a more informed, more enlightened and more discerning crowd, and then see if he can successfully win them over.

He is also an expert in the blame game, and after facing the wrath of flood victims about his incompetence, all we heard from him was more excuses to justify his lack of action.

He whined that he was only a coordinator, that he only had 50 members of staff to delegate, that Nadma had no representation at the state level because his was a federal level organisation. Self-importance, yet again.

Those excuses being insufficient, he continued by saying that disaster management should be handled by three stages of government, and that it was not fair to ask the federal government to manage this on their own.

He also curiously said, "...disasters are colour-blind..." What is he trying to suggest? Is he trying to be deep and philosophical?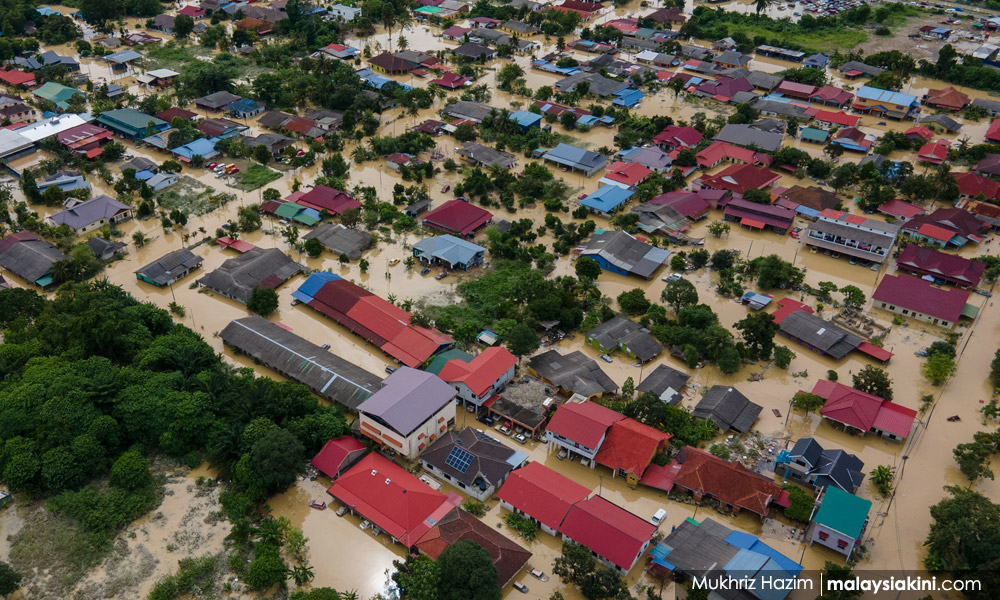 Latiff acknowledged Nadma's shortcomings and said that Nadma should start using artificial intelligence and cooperate with the Meteorological Department to get more solid data.

What for? If he cannot handle 50 members of staff, what makes him think he is any better with AI? The Meteorological Department forecast stormy weather and heavy rainfall. It advised Malaysians to be cautious, so why did Nadma ignore the warnings?

What "more solid data" does Latiff need? The Meteorological Department had already issued warnings. It has telephone and email contact, so what stopped him or Nadma from initiating communication? The answer is obvious.

He and Nadma were sleeping on the job.



They could have learnt from the mistakes of the mudslide and flash floods last August in Gunung Jerai, in Kedah. As the man in charge of Nadma, why didn't Latiff review the coordination effort after the tragedy in Kedah? His excuses are flimsy.

The solution is his removal?

If Prime Minister Ismail Sabri Yaakob values his own position, he should make Latiff the ceremonial goat for the slaughter, just like Tajuddin Abdul Rahman was swiftly removed by Finance Minister Tengku Zafrul Abdul Aziz, before the rakyat react with more fury and vent their frustrations on politicians higher up the chain.

More importantly, Ismail Sabri should sack Latiff before the rakyat turn their ire on him, and demand that he steps down.

Latiff tried to downplay concerns about his incompetence and said, "But what is the solution? If they want to suggest dissolving Nadma and asking for my resignation, then they should provide a solution as well."

He is not just arrogant; he is also obtuse. Does he not realise that the solution, is his removal?

In Malaysia, as in many third world countries, subordinates are reluctant to question their superiors and will not express their thoughts, and opinions, especially the negative ones such as disagreements and doubts.

Latiff's electorate in Mersing may disagree with him, but are probably too deferential to say anything. Perhaps that explains why he was elected six times.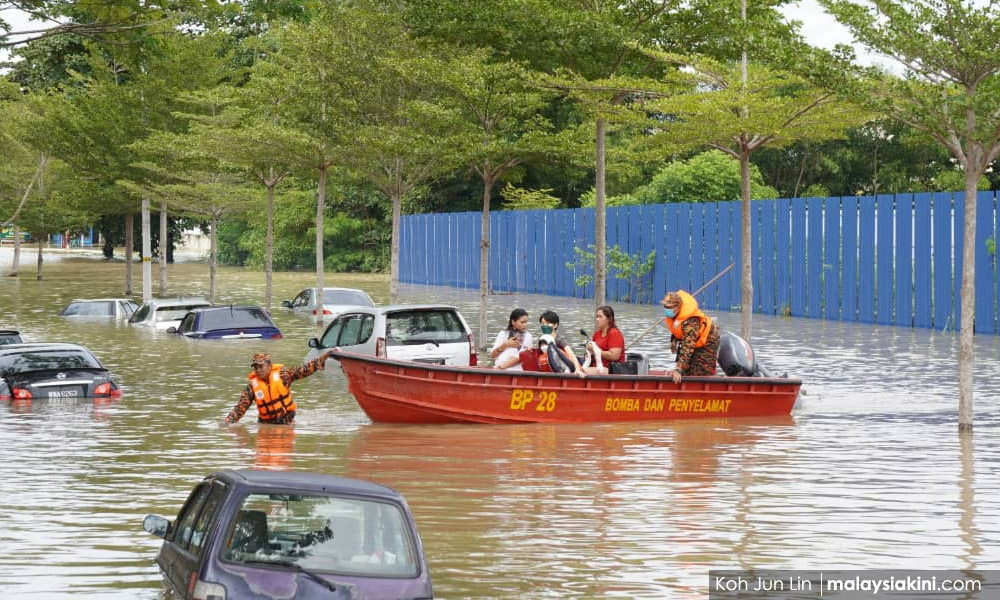 Similarly, the 50 employees under Latiff in Nadma may be hardworking and knowledgeable, but are probably reluctant to speak up and contribute, with bosses who are dismissive, as he is.
Latiff's removal may possibly encourage a more cohesive and effective organisation. Moreover, it is possible that his arrogance was a demotivating factor in Nadma.
People do not simply demand resignations.
Latiff probably has not heard of responsibility and accountability. He was a former member of Umno Baru, who then jumped ship to join Bersatu. He has problems with loyalty.
In 2017, he announced that he would not seek re-election in the forthcoming general election and said, "I have decided to allow a new face to continue discharging the responsibility which I have taken charge as an MP and state assemblyperson."
So, what prompted the U-turn?
Before Latiff tenders his resignation, or is sacked, will he tell Malaysians what sort of funding Nadma has received?
What was his remuneration, and other perks?
What special skills and attributes did he have, which were of benefit to Nadma? How did he enhance Nadma's capabilities?
Latiff's highhandedness is the ugly face of bumiputeraism in Malaysia.

MARIAM MOKHTAR is a defender of the truth, the admiral-general of the Green Bean Army, and president of the Perak Liberation Organisation (PLO). Blog, Twitter.