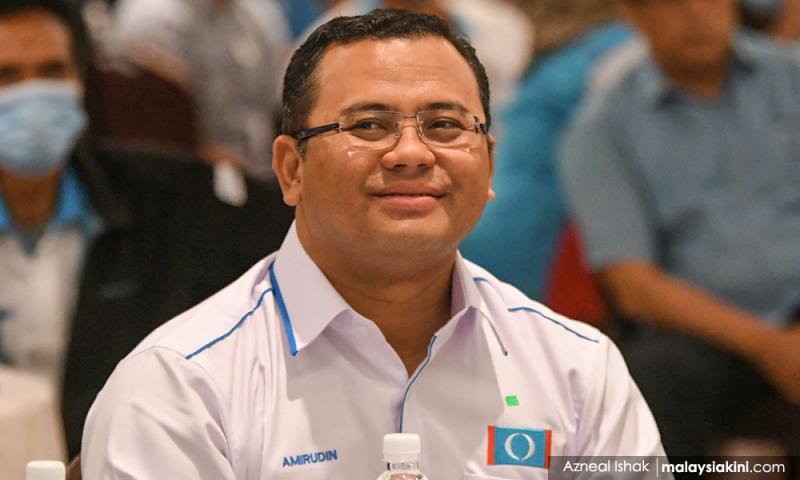 Thinking of your 'ex'? PKR veep taunts PAS




PAS is known for switching partners, including cooperating with estranged former companions and arch foes whom it had denounced as infidels in the past.

However, ties between PAS and Umno have soured, with the Islamist party leaning towards Bersatu.

So, it is no surprise that when PAS Youth chief Ahmad Fadhli Shaari attempted to recruit Pakatan Harapan supporters in the party's mission to capture the BN-controlled state of Pahang, it courted brickbats and sarcasm.

"Are you thinking of your ex?" tweeted PKR vice-president Amirudin Shaari (above) in reference to PAS' previous collaboration with Harapan parties.

Amirudin, who is also Pahang PKR chairperson, made a counter offer instead.

"The official response… Pahang PKR calls on PAS supporters in Pahang to back Harapan to topple BN," he said.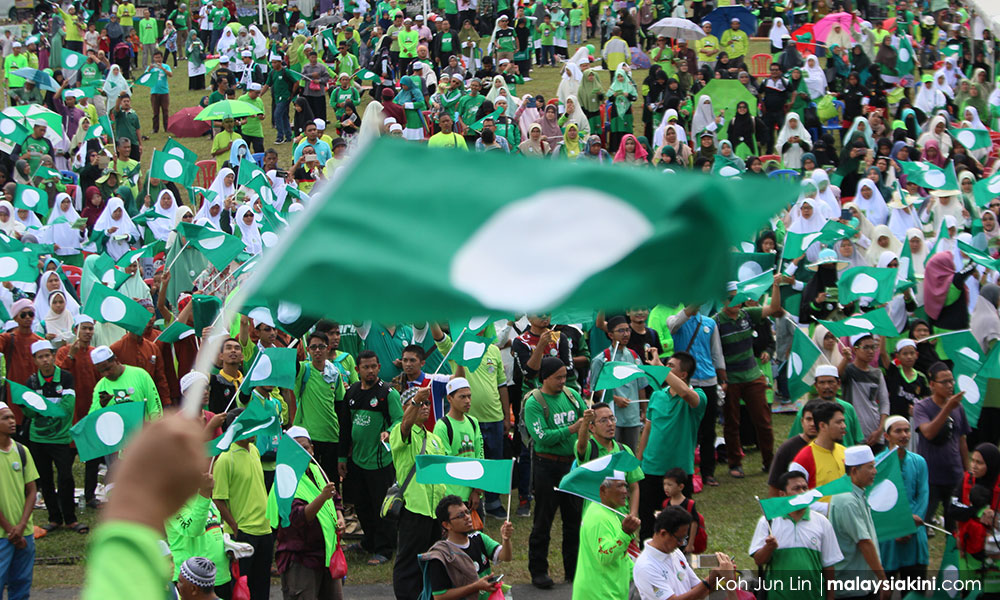 Meanwhile, Umno Youth chief Asyraf Wajdi Dusuki, taking PAS' "polygamous" track record into account, did not rule out the latter rejoining Harapan.

"For PAS to return to PKR-DAP is not something impossible because they were together before based on the same objective… to defeat Umno.


"If PAS can leave Umno in Muafakat Nasional to be with Bersatu in Perikatan Nasional, it is not impossible that PAS can change (again) to be with a new partner," he said in a Facebook post.

Asyraf also asked if PAS spiritual leader Hashim Jasin's recent call to find a solution to save the PAS-Umno marriage was nothing more than a charade.

"This is the art of politics. The art of numerous possibilities. The art of metamorphoses. The art where religion can be set aside so that the end justifies the means," he added.

PAS first joined hands with DAP and PKR's precursor, Keadilan, under the Barisan Alternatif coalition which was formed in 1999.

PAS' 'multiple partners'

The partnership fell apart in 2001, three years after its formation.

Seven years later, the three parties formed Pakatan Rakyat, which made significant inroads in the 2008 and 2013 general elections.

The coalition collapsed in 2015 and was replaced with Harapan, which later included Bersatu.

After the 2018 general election, which saw Harapan capturing Putrajaya, PAS and Umno, who were left licking their wounds, formed Muafakat.

In 2020, Bersatu, led by its president Muhyiddin Yassin, withdrew from the Harapan coalition and the new government collapsed after 22 months.

Following this, Bersatu formed a new ruling coalition together with PAS and other parties called PN. The coalition was supported by Umno.

Seventeen months later, Umno ousted
Muhyiddin and replaced him with Ismail Sabri Yaakob.