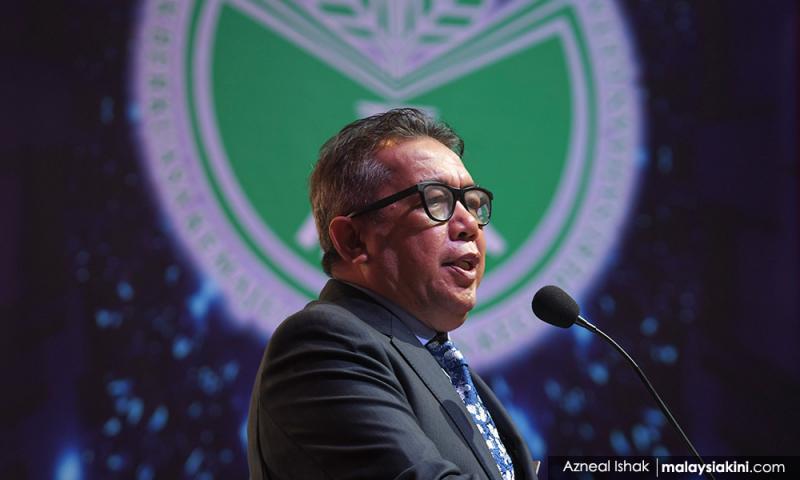 How much of LCS RM1.7b was spent on cotton buds, asks Rafizi




In the latest salvo involving the littoral combat ship (LCS) scandal, PKR deputy president Rafizi Ramli has questioned how much of the RM1.7 billion allocation was actually an overcharge for regular items that could be bought in a Mydin or a 7-Eleven mart.

With that, he called for Minister in the Prime Minister's Department (Special Functions) Abdul Latiff Ahmad to be fired from the cabinet.

Earlier on, Rafizi questioned Bersatu president Muhyiddin Yassin who has suddenly piped up to claim credit for the jailing of former premier Najib Abdul Razak, asking him whether he was really sincere about battling corruption.

"Since I revealed a person named Zainab Mohd Salleh as an individual connected to the LCS project and named her as Latiff's wife, Latiff (above) has not unconditionally denied the statement.

"The only statement released was before I revealed Zainab's identity. Latiff's denial (that Zainab is not his second wife) is clearly referring to another individual and intended to mislead people," he said.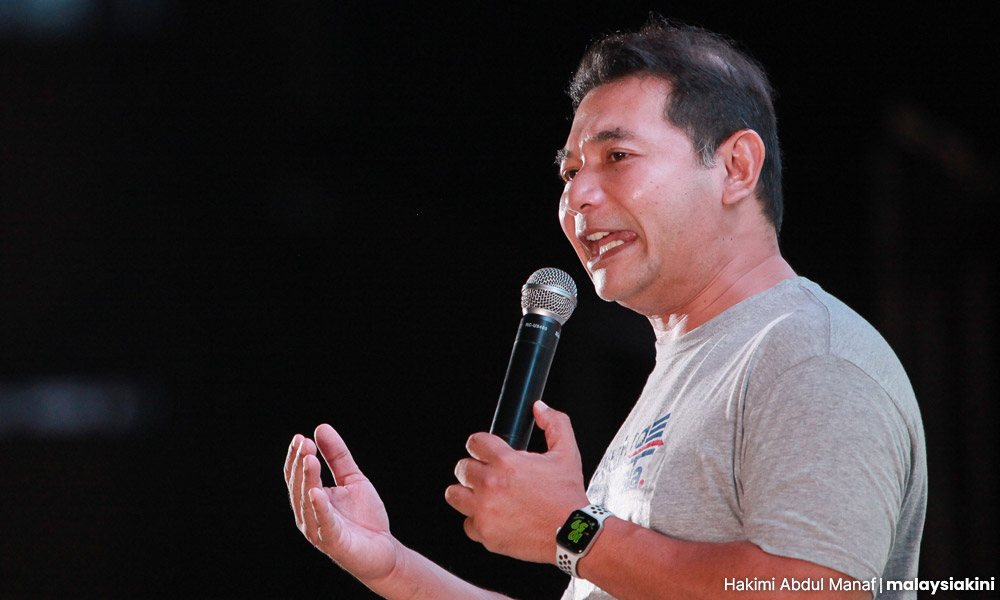 PKR deputy president Rafizi Ramli
Rafizi said that a significant portion of Alizes Marine Limited contracts (which he called a bogus company set up for the misappropriation of funds) with the LCS ship contract was to supply replacement equipment ("spare parts") for the ship.
"After obtaining a contract to supply spare parts from the LCS project, invoices with false addresses were sent and payment instructions diverted funds to different companies registered in Malta and Labuan," he claimed.
"The bank account used is also from Singapore, not in France," he said, referring to the fact that Alizes Marine is a French-based company.
"The Forensic Report of the LCS Project has revealed that this fake company does not have a licence to export defence replacement equipment as claimed."
'Discrepancy and deception'
Rafizi also noted that paragraph 2.6.20 of the forensic audit also revealed that global purchase orders (PO) issued to Alizes Marine contained certain items which did not belong to depot level spare parts (repairs and maintenance) such as mineral water, cotton bud packs, cleaning cloth, fans etc.
"This signified the level of discrepancy and deception in the process of procurement," he added.
The former Pandan MP said this raises important questions, such as:
"How much of the RM1.7 billion purchase is actually for replacement equipment required for the ship for maintenance and repair work since many of the spare parts are actually daily usage items that can be bought in a normal supermarket?
When Umno/BN claimed the project has reached 50 percent progress until 2018 (since the construction started), how much of the progress percentage is related to the purchase of items that have nothing to do with the ship? We know that the progress of the project takes into account all activities including the booking of spare parts for the ship".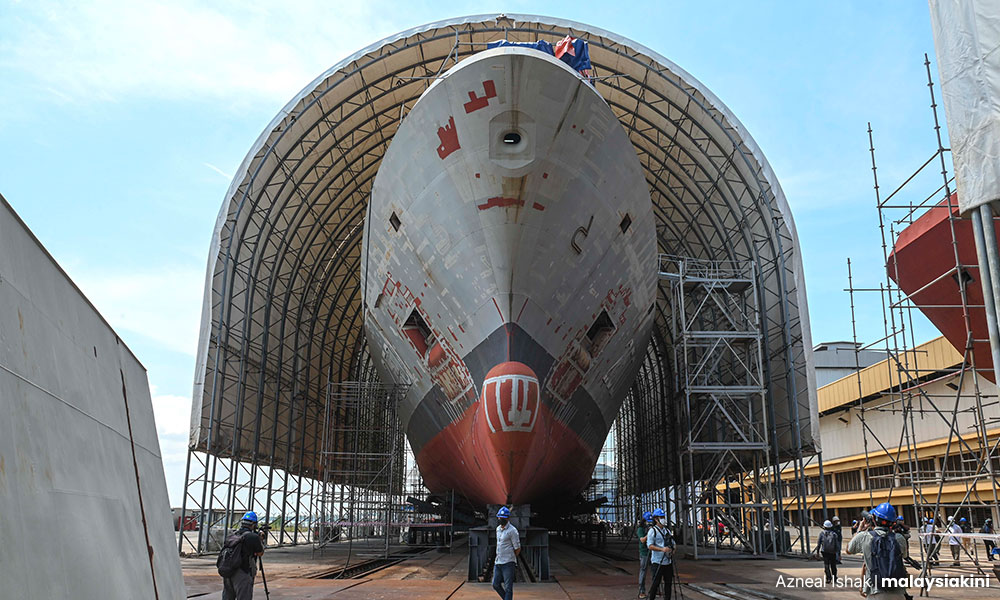 Rafizi called on Prime Minister Ismail Sabri Yaakob to dismiss Latiff from the cabinet and added that Muhyiddin needs to officially inform the prime minister who his party wants to nominate as an alternative.
"This is an important test to assess whether Muhyiddin and Bersatu are really sincere in opposing corruption, as he took credit for the sentencing in the recent SRC International case," he added.
Rafizi accused Latiff and Zainab of being "
big sharks
" profiting from the LCS project via offshore companies appointed as project consultants despite being unqualified for the position.
Latiff, now with Bersatu, was at the time an Umno deputy defence minister serving with then minister Ahmad Zahid Hamidi.