LCS scandal: None of my

WIVES

named 'Zainab binti Salleh' - Latiff


Minister in the Prime Minister's Department (Special Functions) Abdul Latiff Ahmad once again denied his involvement in the littoral combat ship (LCS) scandal.

In a statement today, the minister stressed that he has no marital ties with anyone with the name 'Zainab binti Salleh'.

"My wife or wives are not named Zainab binti Salleh.

"None of my family members is involved in the business of supply and construction of the LCS.

"As a representative from an island and sea area, Mersing, I love to eat fish but not sharks," he said.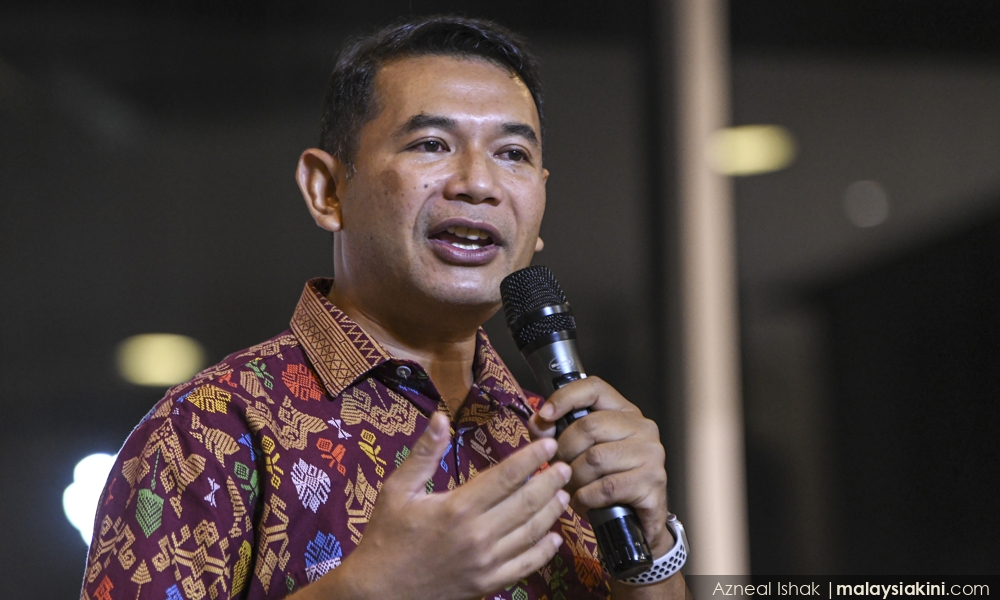 PKR deputy president Rafizi Ramli
This comes after PKR deputy president Rafizi Ramli
revealed
a person named Zainab Mohd Salleh as an individual connected to the LCS project and Latiff's second wife.
Rafizi accused Latiff and Zainab of being "big sharks" profiting from the LCS project via offshore companies appointed as project consultants despite being unqualified for the position.
Citing LCS internal probe papers, the companies Alizes Marine and Alizes Marine Labuan were named, as well as millions of ringgits in payments billed for services not rendered.
While Latiff has denied this allegation in the past, Rafizi claimed that the denial was even before he revealed Zainab's identity.
Rafizi further claimed yesterday that Latiff had not unconditionally denied that he was married to a person named Zainab, accusing him of intending to
mislead the public
.
Latiff, now with Bersatu, was at the time an Umno deputy defence minister serving with then minister Ahmad Zahid Hamidi.
A
declassified report
sighted by Malaysiakini implicated someone named Zainab Mohd Salleh and mentioned that Latiff is her spouse.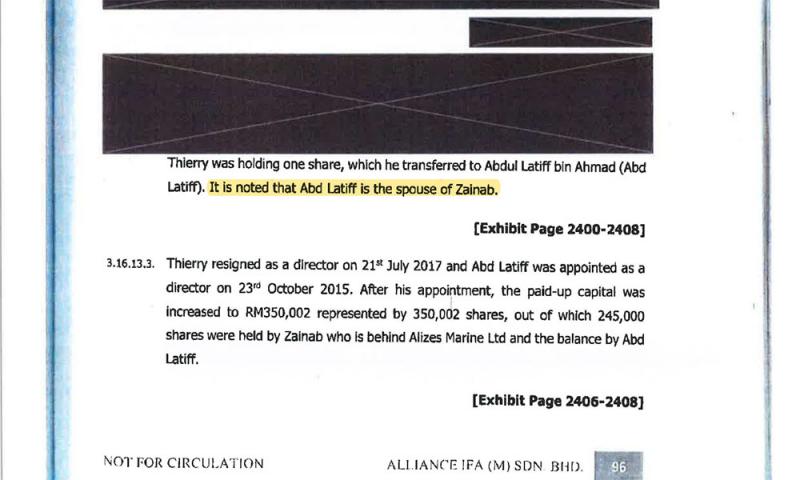 "Thierry (Barrier) was holding one share, which he transferred to Latiff. It is noted that Latiff is the spouse of Zainab," read the 2019 audit report.
The forensic audit was ordered by Boustead Heavy Industries Corporation Bhd (BHIC) and undertaken by Alliance IFA (M) Sdn Bhd. It is the second of two audit reports that the cabinet ordered to be declassified on Aug 10.