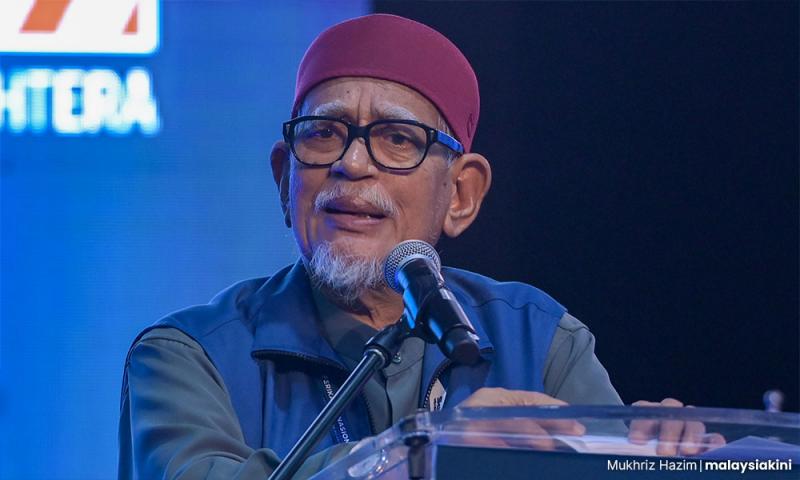 Hadi: Harapan's 'instant noodle' federal govt wasn't fully cooked




Perikatan Nasional (PN) deputy chairperson Abdul Hadi Awang has likened the previous Pakatan Harapan federal government to an "instant noodle government" that was not properly cooked.

According to him, this is because the question of who would be the next prime minister became a recurring issue during Harapan's reign, rather than issues faced by the country and its people.

"When Harapan took over, it was chaotic. It's not bad enough that this instant noodle government was not properly cooked, there was a tussle to become the prime minister, to become the leader.

"It led to the neglect of problems that should have been prioritised.

"We took over in an orderly fashion. No blood was spilt, no demonstrations, and no fights between the people and the police.

"We have done an incredible transformation. There was no crisis of fighting to become prime minister," he said.

Hadi (above) was speaking to some 1,300 delegates at the PN Convention held at the Malaysia Agro Exposition Park Serdang (Maeps) in Selangor today.

The Harapan federal government lasted from 2018 to 2020.

The PN government took power after the Harapan government collapsed following the events of the Sheraton Move in February 2020, where a group of PKR parliamentarians aligned with its former deputy president Azmin Ali defected.

This occurred amid the beginning of the Covid-19 pandemic.

'We formed govt democratically'

Looking back at how PN chairperson Muhyiddin Yassin tackled the crisis, Hadi reiterated that their coalition took over the reins of power democratically.

It had sufficient support from MPs of various parties to set up a new government, he pointed out.

"Bersatu allies have left Umno, left Harapan, together with other parties - PAS, parties from Sabah and Sarawak, and Umno - created a new government in a democratic manner.

"Not through backdoors – democratically, by gathering enough MPs. That's democracy. We took over the government to strengthen the government," said the PAS president.

The PN coalition comprises Bersatu, PAS, Gerakan, Parti Solidariti Tanah Airku (Star), and the Sabah Progressive Party (SAPP).