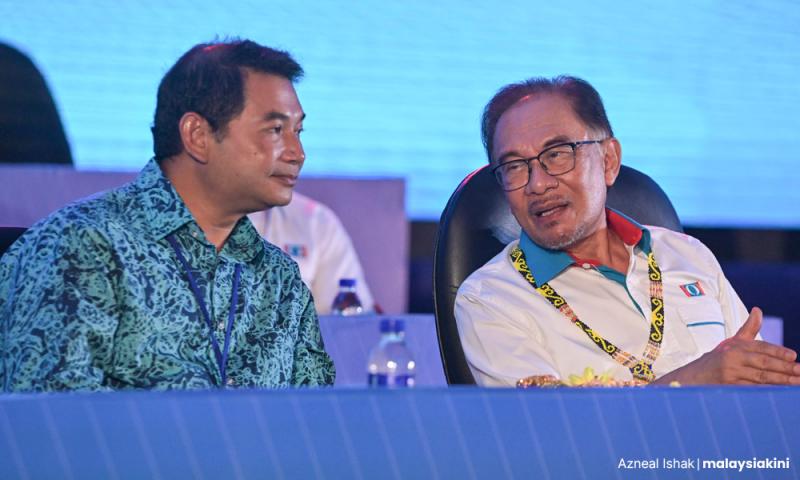 Francis Paul Siah


COMMENT | Supporters of Pakatan Harapan should have one key concern at the moment. I share their worry as the 15th general election looms.

Anwar Ibrahim and Rafizi Ramli, the PKR president and his deputy, do not seem to be on the same page. This is the public perception, at least. And rightly so, Harapan supporters are not happy about it.

Since the PKR general assembly where Rafizi won the deputy president's post, Anwar has not commented with a nod of approval for any of Rafizi's public statements.

The party president did not even give his deputy a pat on the back for his (Rafizi's) expose of the littoral combat ships (LCS) scandal.

Rafizi has earned much public approval for taking on the main culprits head-on behind the scandal. I feel that a word of encouragement from the president to his deputy is in order.

Rafizi must have put a lot of effort into it, although he said it was a hobby of his to investigate the LCS scandal.

"I am not the type to pick issues solely for politics, it is also my hobby. I like it, like Detective Conan", he said.

Perhaps it is also prudent to remind Rafizi that he has to exercise extra care and caution in such exposure in future. Now that he is the Number Two in PKR, the party cannot afford to lose him to another "cow and condo" debacle.

I would like Rafizi to seriously consider letting other party leaders down the line handle such "delicate" work in future, but with him still playing the lead role, albeit in the background.

PKR needs Rafizi. Harapan needs Rafizi. Harapan supporters are looking up to Rafizi to play a very prominent role post GE15 and in the years ahead. He cannot afford to fumble and tumble, not again.

PKR is also the lynchpin of Harapan and Anwar is the prime ministerial candidate of the coalition. As the top leader of the coalition, Anwar should know that he has to stand above any misgivings he might have with junior colleagues in the coalition.

Most important of all, Anwar must be gracious and seen to be gracious to Rafizi. He has to put the PKR election behind where he supported Saifuddin Nasution Ismail for the deputy president's post.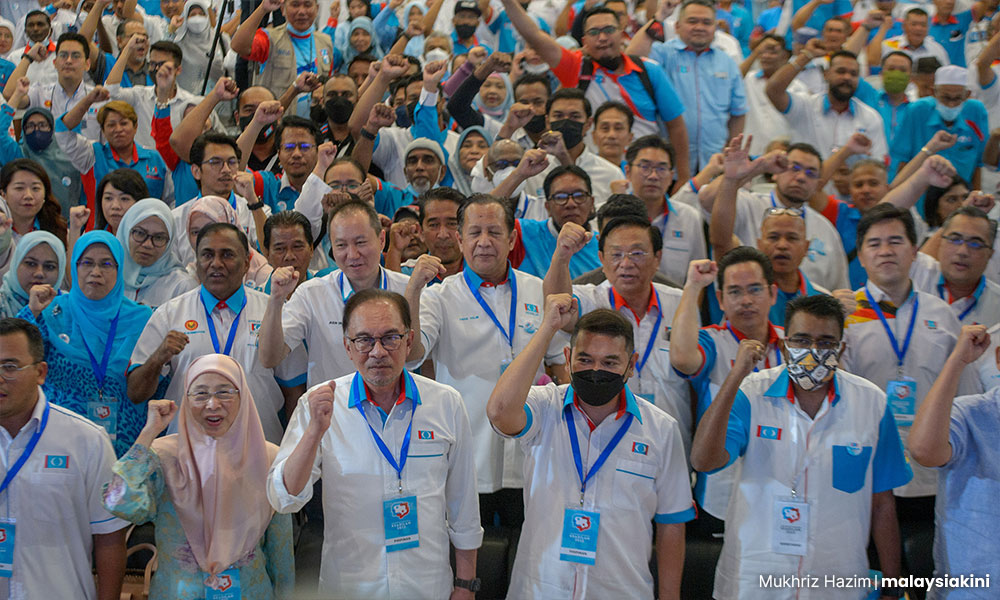 Better and brighter future
The fact that Rafizi
won
with an absolute majority proves that the majority in PKR support and approve of his leadership.
Anwar must accept that his group of favoured boys are not what the PKR majority want or support to lead the party, at least for now.
It is true that Harapan supporters saw a glimmer of hope in Rafizi's victory and his comeback to politics. At only 44 years of age, Rafizi is considered a breath of fresh air, exuding hope for a better and brighter future for the nation.
Although belatedly, I must salute the maturity of PKR members in voting for change and a chance for real reforms moving forward. GE15 may be a difficult proposition but there will be more elections to come.
Rafizi and the younger generation are needed to propel Malaysia forward towards cleaner, vibrant and more progressive politics.
I think that Rafizi is honest enough to concede that he needs Anwar's help to unite the party. I also believe that he would still look up to Anwar as his mentor and accord the party president the respect and reverence due to him.
PKR is not what it was before GE14. For the past few years, since the Sheraton Move, the party has taken a serious beating. The unforgivable betrayal by Azmin Ali and the gang has brought shame and ridicule to PKR, so much so that the voters have started losing trust in the party.
It is up to Anwar to work tirelessly with Rafizi and unite the party to bring back the trust and goodwill of the public. Together on the same page, Anwar and Rafizi would be able to rejuvenate PKR and bring back some of its past glory.
However, there is something which Anwar must seriously bear in mind and act upon should GE15 turns out not in favour of Harapan. That is, he has to gradually give way to Rafizi and the younger team to lead the party.
Surely, Anwar must know that if he cannot lead Harapan to victory in GE15, it would be the end of the road for his ambition to be prime minister.
When GE16 comes along, Anwar will be around 80. There are better things to do at 80 than to become prime minister. Dr Mahathir Mohamad is the only exception.
DAP and Amanah would surely be consoled and more confident going into the GE15 battle if they see a united PKR leading the charge for the coalition.
So will the majority of Malaysians!
FRANCIS PAUL SIAH is a veteran Sarawak editor and heads the Movement for Change, Sarawak (MoCS). He can be reached at sirsiah@gmail.com