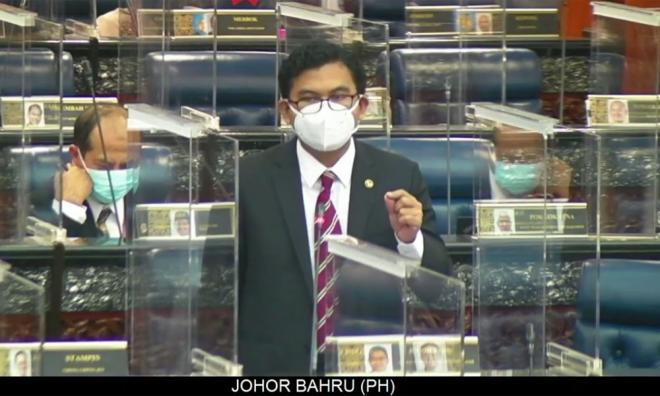 MP claims fellow lawmaker may have skipped vaccination due to faith



An opposition parliamentarian has claimed there was speculation that a lawmaker who skipped on the Covid-19 vaccine may have done so because of religious beliefs.

Debating on the third day of the special Parliament sitting today, Akmal Nasir (Harapan-Johor Bahru) urged Dewan Rakyat Speaker Azhar Azizan Harun to name those who did not take the vaccine.

"We know that the speaker had announced a few of the MPs had not been vaccinated, but speculation is rife at the (Parliament) foyer that

an MP was not vaccinated due to (religious) beliefs

," he told the special Parliament sitting when debating the nation's vaccination drive today.

"I hope the (Dewan Rakyat) speaker will reveal who are the MPs who decline to take vaccines.

"I believe vaccination will not impact our faith. So, please fulfill our responsibility as the people's representatives," Akmal (above) added.

On July 23, Azhar said

four

out of 220 MPs had not been vaccinated

for certain reasons

while the majority of MPs have received two doses of Covid-19 vaccines.

He did not disclose what the reasons were.

Another 35 MPs had received at least one dose of the vaccine.

While the government stepped up efforts to vaccinate its adult population, Putrajaya still appears to be facing vaccine hesitation among the public.

As of July 26, a total 20.13 million or 61.7 percent of the population registered themselves for vaccination. Of this figure, only 18.8 million of them are from the adult population above 18-year-old.

The government is targeting to fully vaccinate 80 percent of the adult population by October.