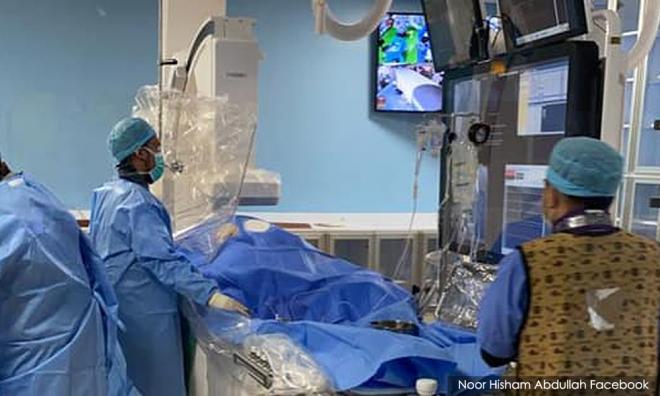 Upset by death of two friends, MP likens Klang Valley to giant ICU



The entire Klang Valley should now be seen as an Intensive Care Unit (ICU), said irate Klang MP Charles Santiago, who revealed he had lost two friends over the past three days to Covid-19.

"Today, the entire Klang Valley should be perceived as an ICU. Why? Because we have a shortage of oxygen, medical equipment, and beds," Charles said in an online press conference broadcast from outside the Pantai police station in Kuala Lumpur earlier today.

He had gone to the police station with six other MPs and two activists to lodge police reports against the ministries in charge of handling the Covid-19 pandemic for their "negligence".



Charles said he knows of cases where Covid-19 patients have had to sit outside a hospital's Emergency Department for three days "without a bed or pillow" or even to receive oxygen for those with difficulty breathing.





"Not one, two hours, but three days. What does this say? That the government has failed to protect Malaysians. What else can be said?"

said the MP, who was visibly frustrated.

"I am very angry because I lost a friend yesterday and two days before that, another person died. Why? Because she was out there for two and a half days before she could get help and the next day 10am, she passed away," he said.

Charles stressed that he was not blaming the frontliners as they have been working very hard and doing their best throughout the pandemic.

"But where is the damn government?" he asked.

Earlier this month, he urged the government to pump RM20 million to the Tengku Ampuan Rahimah Hospital (HTAR) in Klang, Selangor amid reports that the hospital was struggling to cope with the increasing number of Covid-19 cases.

His call came after the Health Ministry announced RM1.1 million worth of supplies would be provided to HTAR, an amount which Charles called "laughable".

In today's press conference, he brought this up again, saying that RM1.1 million can only buy a few ventilators, which is not enough to make up for the hospital's stretched resources, including oxygen supply.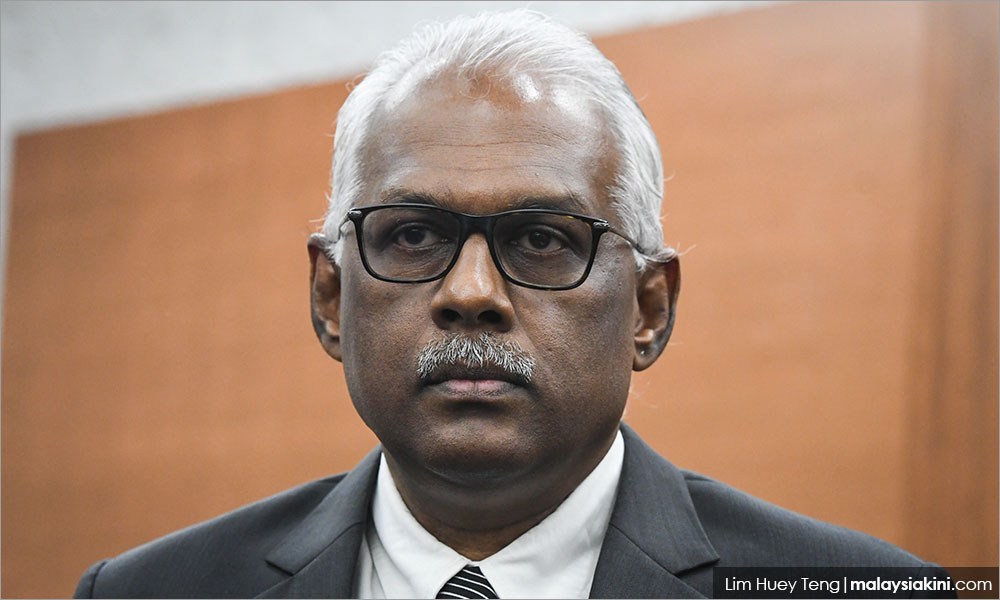 "We are in a state of emergency. The entire Klang Valley is under ICU.

When you go into the ICU, there is no guarantee you will come back alive

.

"You are going there to a deathbed. Therefore, this is serious and the police must investigate this matter.



"We cannot allow the government of Malaysia to kill the people of Malaysia,"

Charles said, referring to the police reports they had lodged today.

The number of daily new Covid-19 cases and deaths in the Klang Valley have consistently been the highest in the whole country over the past month.

Yesterday, the Klang Valley recorded 9,816 new cases, which accounted for over 60 percent of the total new cases nationwide that day. The Klang Valley also had 100 deaths yesterday, out of the 184 reported.

There have also been reports of hospitals throughout the Klang Valley coming under severe pressure as their Covid-19 wards and Emergency Departments struggle to cope with an overwhelming number of patients.