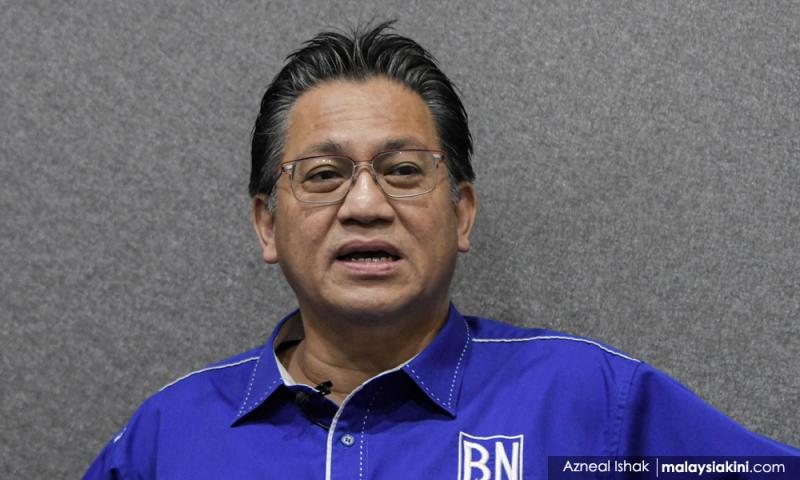 Loke rejects 'Muda sugar baby' claim, calls Nur Jazlan busybody




DAP secretary-general Anthony Loke Siew Fook has hit back at former Pulai MP Nur Jazlan Mohamed for labelling Muda as DAP's new "sugar baby".

Jazlan, in a Facebook post on Wednesday (Sept 21) alleged that Amanah has been sidelined as DAP has made Muda its new sugar baby to win Malay votes in the 15th general election (GE15).

"Ask Amanah if they are being sidelined. He (Jazlan) is too free.

"He is a bit too busybody nowadays. He is not planning to contest in the next general election… he is too free giving comments," Loke said.

Sugar dating is typically between an older wealthier person - sugar daddy or mummy - and a younger person in need of financial assistance - called a sugar baby.

Loke was responding to the matter after being asked by reporters at a press conference today at the party's special congress at the Ideal Convention Centre Shah Alam in Selangor.

In his post, Johor Umno deputy chief Jazlan (above) alleged that Amanah was no longer DAP's "golden child" due to its lack of reliability in wooing Malay voters now.

"Everyone knows Amanah was born to break apart PAS, and the result of that was the Islamist party severing its relationship with DAP in 2014.

"DAP even poured sweet promises to its proxy in PAS to betray the party and form a new party under the name of Amanah.

"That is why many leaders in PAS... such as Mat Sabu (Mohamad Sabu), Salahuddin (Ayub), Dr Hatta Ramli, and Dzulkefly (Ahmad) decided to resign from PAS to join (Lim) Kit Siang, (Lim) Guan Eng, Tony Pua, and others," he claimed.

Further, Jazlan claimed that the Sheraton Move political coup in February 2020 was the turning point which triggered DAP's loss of "love" for its ally Amanah.

No discussions with PN

On Perikatan Nasional (PN) chairperson Muhyiddin Yassin's declaration of "open war" with BN for the 15th general election (GE15), Loke refused to comment but said Pakatan Harapan is ready to take on all comers.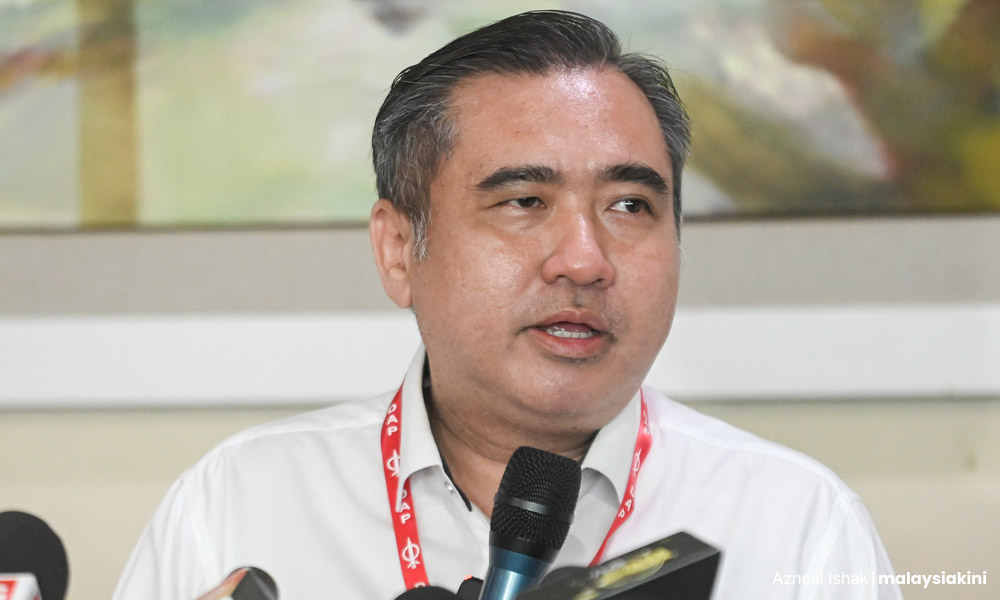 DAP secretary-general Anthony Loke Siew Fook
"Harapan has four parties and we will fight those who stand against us (in GE15). Whoever stands against us are our enemies, they are definitely our competitors.
"I don't want to comment (on the open war declaration). Harapan is also not in discussion with parties from Perikatan Nasional," he said.
Yesterday, Muhyiddin
declared open war
against rival BN in the upcoming GE15, adding that all component parties in PN agreed to this.
"PN will be supported by Bersatu, PAS, Gerakan, Parti Solidariti Tanah Airku (Star), and Sabah Progressive Party (SAPP) when GE15 is held.
"I don't want to discuss Harapan, those are their matters. If they want to contest, they can. If Umno wants to contest all seats, go ahead.
"We in PN have an agreement, and among those agreed on is that our main enemy is BN," Muhyiddin said at the sixth Bersatu anniversary celebration in Putrajaya.