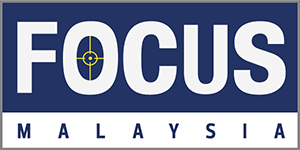 GE15: Which "traitor" has Anwar trained his guns on?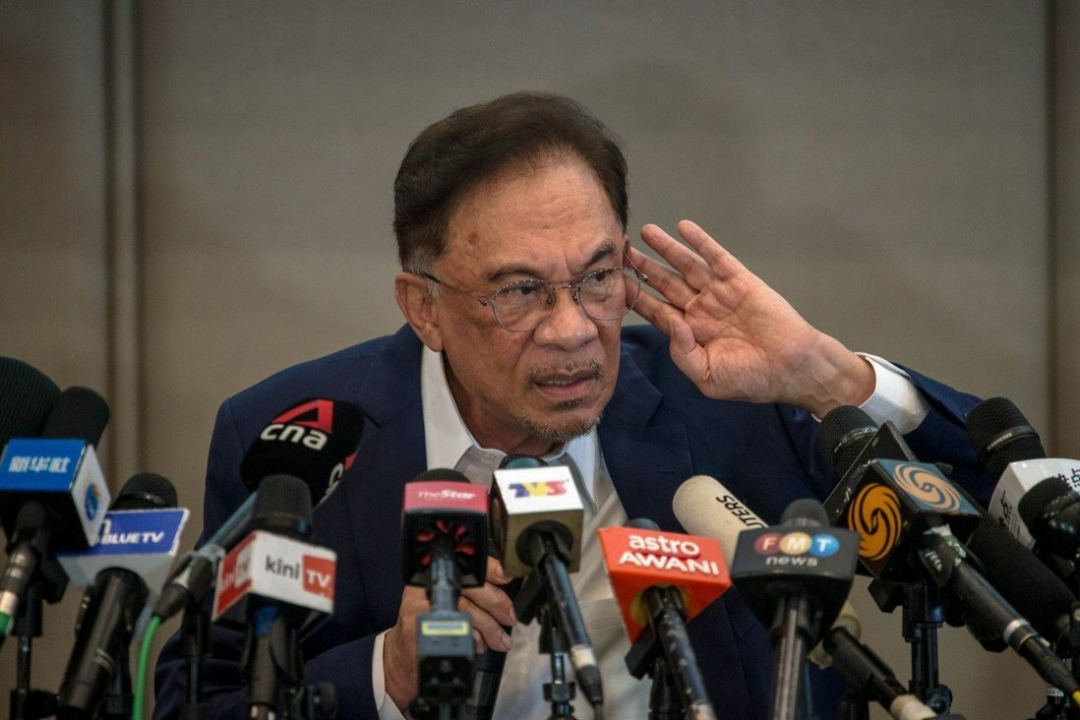 OPPOSITION leader Datuk Seri Anwar Ibrahim said last night that he will be setting his sights on parliamentary seats of those who had betrayed Pakatan Harapan (PH) come the 15th General Election (GE15).

The Port Dickson MP iterated that he wants to choose such areas to send a message to those who absconded when the then 22-month-old Pakatan Harapan (PH) administration collapsed.

"I want to send out a message that these betrayals, in politics and life, are a matter that cannot be accepted well. You betray the trust; you betray the people who elected you. You betrayed for the sake of money and position. So, I will most likely select areas … seat of traitors," he pointed out.

But which traitor, exactly?

Recall that in Feb 2020, former PKR deputy president Datuk Seri Mohamed Azmin Ali led 10 MPs in an event dubbed the "Sheraton Move" (dubbed "Langkah Sheraton") which later saw the fall of the former PH government after only 22 months.

At the time, Azmin led his faction of lawmakers and supporters – dubbed the "Cartel" – out of PKR to throw their support behind Parti Pribumi Bersatu Malaysia (Bersatu) which abandoned PH to partner with the Barisan Nasional (BN) coalition and seize control of the Federal Government.

As a result, PKR had in March 2022 sacked some 11,000 members aligned with Azmin, a move that party secretary-general Datuk Seri Saifuddin Nasution Ismail said was "necessary action" to weed out individuals who had been working hand-in-glove with "traitors".

So, who exactly is Anwar training his sights on in the upcoming GE15?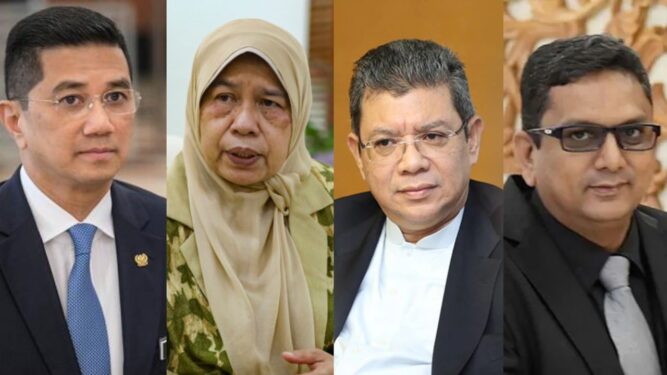 Among the seats mentioned were those held by Azmin (Gombak), Datuk Zuraida Kamaruddin (Ampang), Datuk Seri Saifuddin Abdullah (Indera Mahkota) and Datuk Seri Edmund Santhara Kumar Ramanaidu (Segamat).

Azmin is currently International Trade and Industry (MITI) Minister while Zuraida, Saifuddin and Edmund Santhara are Plantation Industries and Commodities, Foreign Affairs and Deputy Tourism, Arts and Culture Ministers respectively.

Earlier this month, Anwar said although his supporters and constituents in the Negri Sembilan seaside constituency have asked him to remain in Port Dickson, other supporters have asked him to represent them in their areas.

At that time, Anwar said potential seats included the Tambun parliamentary constituency in Perak which is currently held by Bersatu deputy president Datuk Seri Ahmad Faizal Azumu who is also currently the Youth and Sports Minister.

But whichever seat that Anwar chooses to contest, it goes without saying that Anwar should exercise caution despite some of the seats being dubbed "sure wins" for the party and/or coalition.

After all, as one Twitter commentator said, "The world can change, and so can people", and with the battle lines pretty much blurred heading into GE15 you can bet your last penny that there is no such thing as a "sure win". – Sept 29, 2022
And wherever Anwar competes, you can bet your bottom dollar "someone", indeed especially "Someone" will be taking measures and investing in Anwar's loss in GE15, wakakaka.