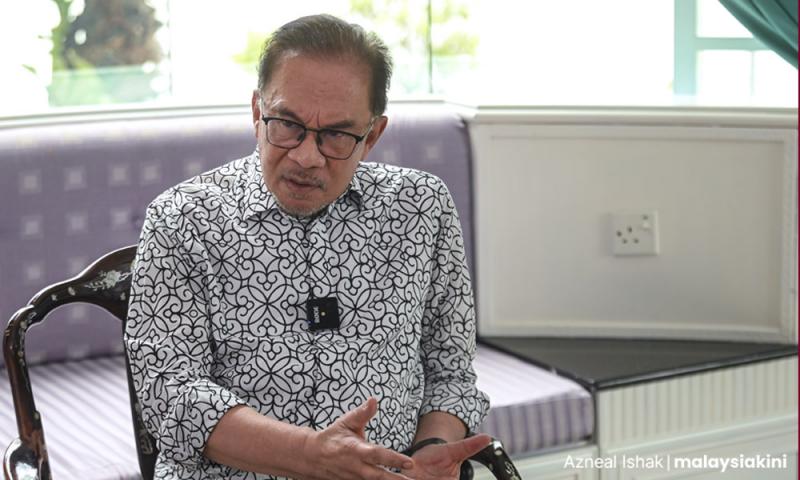 Anwar: Reject intolerant, politically motivated terms like 'infidel'




No one should be in a position to question another's faith, said PKR president Anwar Ibrahim who spoke out against a recurring culture of branding political rivals as "infidels" or non-believers.

In an interview with Malaysiakini, he said the act of labelling other Muslims as infidels was often political and goes against the basic concept of moderation.

Most recently, PAS president Abdul Hadi Awang, in stressing his party's rejection of working with Pakatan Harapan for the coming 15th general election, claimed many among them are "non-believers and have no morals".

Anwar pointed to local Muslim NGOs, particularly the Muslim Youth Movement Malaysia (Abim) that he led as its second president from 1974 to 1982, and to this day maintains involvement in its various activities.

"Why I chose to be associated with them is because they gave this more moderate, but also knowledgeable views.

"The number of serious works published by them, based on classical texts by renowned scholars, is quite remarkable," said the Harapan chairperson.

"Islamic parties (now), it's more to what their 'guru' says.

"That's why when we talk about the issue of 'kafir mengkafir' (calling each other infidels) which was unfortunately repeated, I reject it in its entirety," said Anwar who also alluded to Hadi's 1981 speech where he declared that whoever supported Umno were infidels.

Hadi at the time also said Muslims who do not adopt Islam as a complete way of life, including in politics, were infidels.

"It's not for you to question other people's faith, Muslims or non-Muslims," stressed Anwar.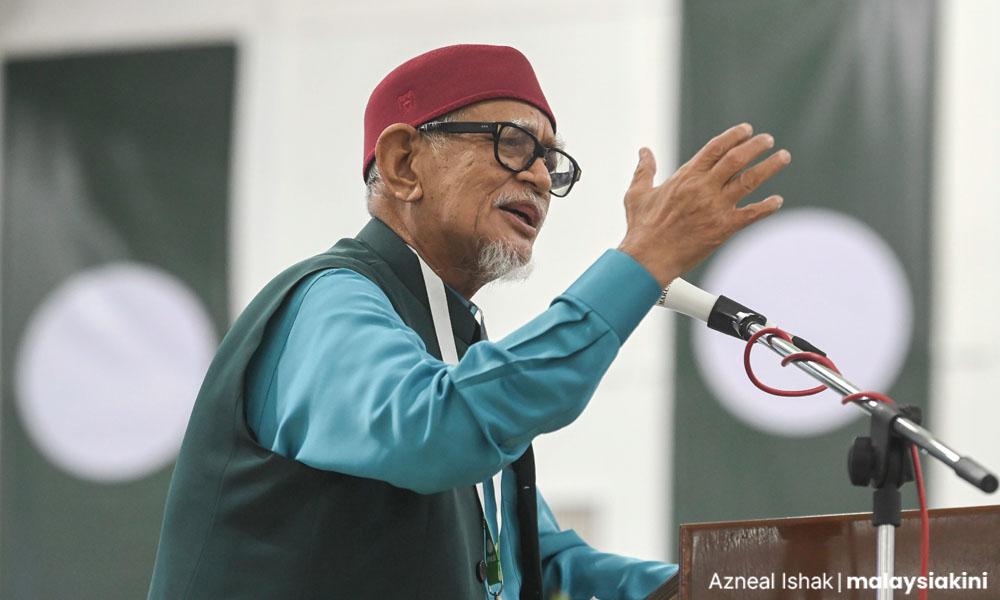 PAS president Abdul Hadi Awang
kt comments: Hadi has always been jealous of Anwar because the late Fadzil Noor [President of Pan-Malaysian Islamic Party (PMIP, predecessor of PAS) from 1989 to 2002] chose Anwar as his heir designate to be President of PAS, wakakaka
While also crediting Muslim NGOs, Anwar noted that Abim has been consistent in its works, including on important engagements with non-Muslims.
'Malaysia lacks tolerance'
Even among Muslims in Malaysia, Anwar noted a lack of tolerance to discuss differing views, with the majority often outrightly dismissing individuals branded as "liberals" without any real understanding.
He said this is unlike in Indonesia where there is more room for exchanging ideas, rejecting certain opinions on matters of principle, but still maintaining association with others.
Asked about his trip to Jakarta last month, Anwar confirmed his attendance at a function hosted in memory of Nurcholish Madjid, an Indonesian Muslim intellectual who died in 2005 and was credited as a proponent for the modernisation of Islam.
Nurcholish or 'Cak Nur' was also criticised by certain quarters for his ideas on secularisation, including rejecting Muslim-based political parties and the idea of an Islamic state.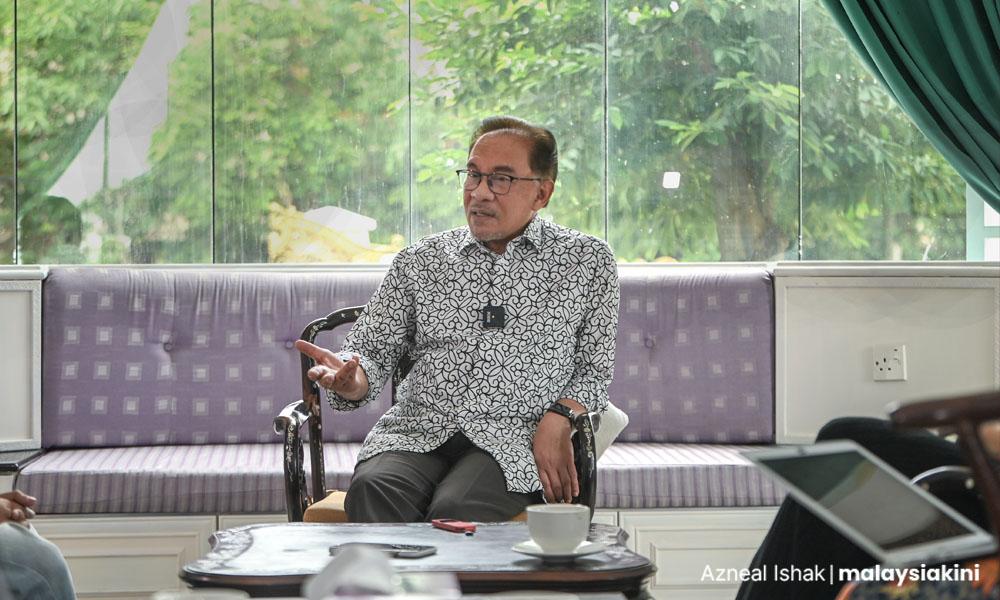 PKR president Anwar Ibrahim
"Here we are a bit more conservative... I have known Cak Nur or Nurcholish Madjid for a long time. We had many discussions, arguments, he's a very, very dear brother.
"It would be misleading to label him as a 'liberal' in the usual context," said Anwar when asked for comments on the figure who was also linked to Indonesia's Liberal Islam Network.
Among Nurcholish's widely debated ideas since the 1970s include that secularisation will not lead to an anti-religion stance or rejecting God, but rather as a consequence of Muslims accepting modernisation.
His more controversial views, however, touched on "pluralism" and interfaith relations, with certain segments arguing that those go against the core principles of Islam.
"In my speech (in Jakarta), I said there are certain issues that I might not necessarily share, but on core issues of Islam, modernity, inclusivity, we are on the same page.
"How do you compare this to Malaysia? I think Malaysia lacks that sort of tolerance.
"Here, they just say 'we disagree with you because you are a liberal', 'you are a plural'… I don't think they have a clear understanding of what they are talking about," said Anwar.