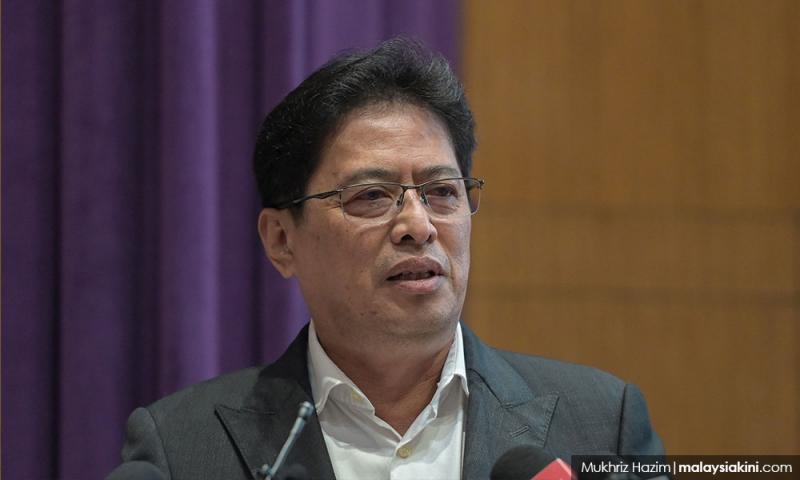 Azam fears political interference if MACC placed under Parliament




MACC chief commissioner Azam Baki has raised the concern of possible political intervention if the anti-graft agency is placed under Parliament for the sake of transparency.

He stressed that the MACC is already an independent body that can initiate investigations on its own without the need for permission from any parties.

Therefore, Azam said the graft buster's status should be fiercely defended.

"If we were to put MACC under Parliament, it is likely that we will have to follow policies that are set by politicians at a time when people are calling for us to be free from political pressure," he was quoted as saying by Free Malaysia Today at an event in Penang yesterday.

With its existing position, Azam said the MACC does not need to act according to politicians' instructions when investigating.

"A senior minister texted me asking, 'Am I being investigated?' I replied, 'Yes, thank you, sir'. After that there was nothing more," he added.

In comparison, Azam pointed out that MACC's counterparts in other countries which are placed under the legislative branch have to seek permission from the Senate or Parliament to investigate high-profile figures.

Citing Umno president Ahmad Zahid Hamidi's Foreign Visa System (VLN) case, he said when the Ultra Kirana Sdn Bhd ledger emerged the MACC started investigating all the names mentioned without needing anyone to lodge a report.

"There are a lot of high-profile people on the list. Do I need to ask anyone to start investigating? No, MACC does not need to ask anyone. So, tell me, what is the problem with the present system?"

Instead of putting MACC under the purview of Parliament, Azam said it was more important to ensure the chief commissioner is not abruptly removed.

If a removal is needed, it should be subjected to a tribunal, such as practised in the removal of judges, he added.

However, Azam said the MACC is not against reform.

"We remain open if legislators want to make changes in Parliament (affecting MACC)," he added.

It was reported that the Senate Select Committee on Governance, Integrity and Anti-Corruption had proposed to place MACC under Parliament to further increase the community's level of trust and confidence in the anti-graft body.