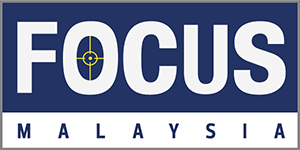 Kudos to Tengku Zafrul for being one step ahead of his Cabinet peers!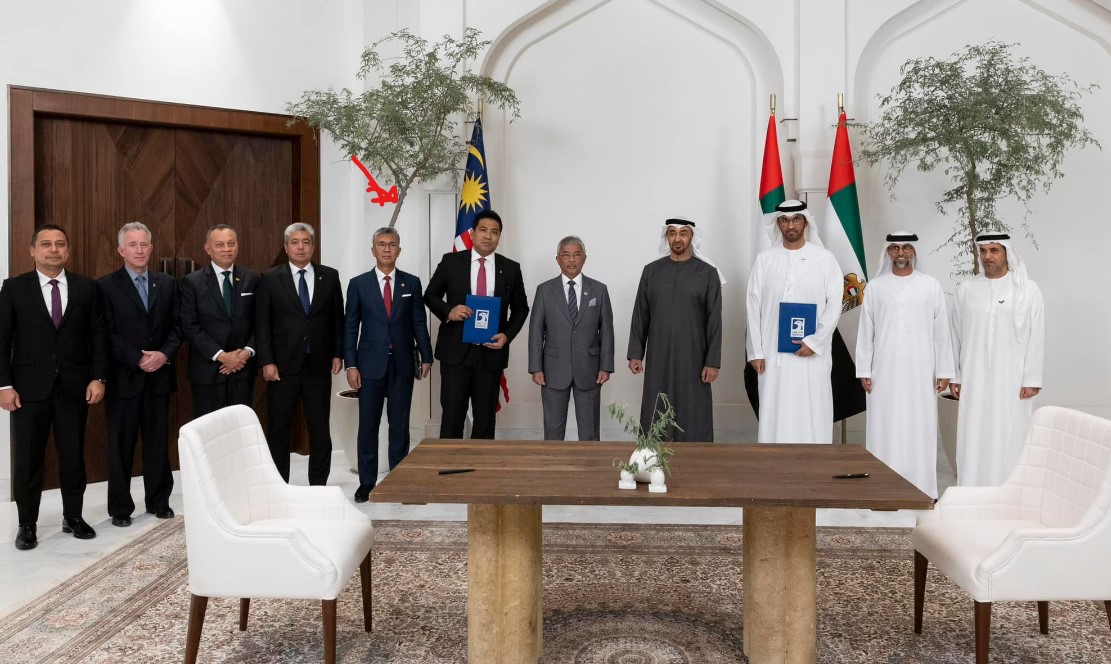 NEWLY minted International Trade and Industry Minister Tengku Datuk Seri Zafrul Abdul Aziz has not only proven his critics wrong – that he has sneaked out of the country to watch the on-going World Cup 2022 tournament in Qatar – but has made himself ahead of the rest of his 27 Cabinet peers.


As if turning on a new leaf after being branded incompetent by majority of Malaysians who voted in the recently concluded 15th General Election (GE15), the former finance minister is in fact away in the Middle East to lure investments into Malaysia and to facilitate international trade between Malaysia and potential business partners.

What an exemplary start that would make Prime Minister Datuk Seri Anwar Ibrahim's newly formed unity government an envy in the region if all his Cabinet ministers are capable of emulating the effort of Tengku Zafrul – despite losing in the Kuala Selangor parliamentary seat contest – to step up a gear by putting the interest of his motherland first.


"Alhamdulillah, yesterday (Dec 5), I witnessed Petronas Abu Dhabi Sdn Bhd and Abu Dhabi National Oil Company (ADNOC) sign a historic agreement for Malaysia and the United Arab Emirates (UAE) through cooperation in exploring and evaluating Unconventional Onshore Block 1 which covers a concession area of 2,000 square km in Al Dhafra region," he penned in his latest Facebook post.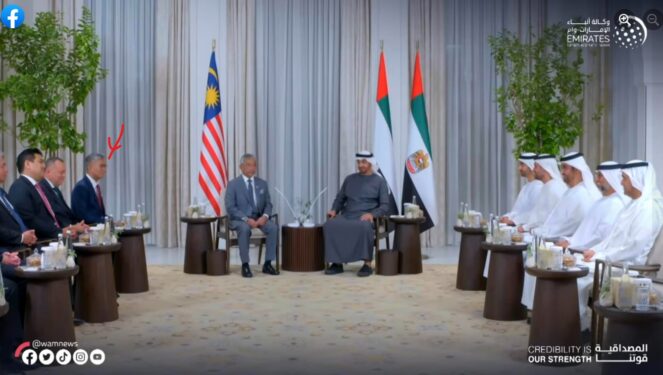 "The inking of this agreement shows the competitive ability of Malaysian companies at the international level. It also reflects the close bilateral trade relations between Malaysia and the UAE and further enhances the friendship between the two countries."

This clears the air whereby netizens who wrongly accused Tengku Zafrul of being the only absentee when Anwar chaired his maiden Cabinet meeting yesterday (Nov 5) – for "pergi tengok bola" (literally, go watching football) or to be subject to "potong gaji 50%" (literally, cut his salary by 50%) – probably owe him a big apology.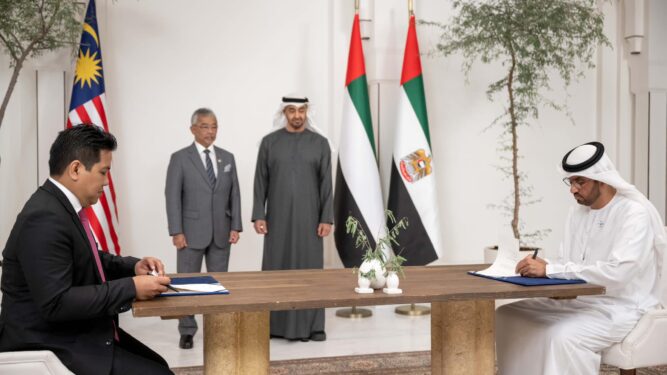 Yang di-Pertuan Agong Sultan Abdullah Sultan Ahmad Shah (second from left) and UAE president Sheikh Mohamed Zayed Al Nahyan witness the agreement singing ceremony between PETRONAS Group CEO Datuk Tengku Muhammad Taufik (left) and UAE Minister of Industry & Advanced Technology and Managing Director/CEO of ADNOC Dr Sultan Ahmed Al Jaber
As the truth unfolded, Tengku Zafrul was in fact with Yang di-Pertuan Agong Sultan Abdullah Sultan Abdullah Ahmad Shah – coincidentally both gentlemen are football fans whereby Sultan Abdullah was formerly the Football Association of Malaysia's (FAM) president – to witness the signing of this landmark agreement.
If only Tengku Zafrul had been more upfront about his impending overseas trip or the fact that he would be part of Tengku Abdullah's entourage – he could have made it known to the media soon after taking his oath of office or even after his symbolic clocking in at the Ministry of International Trade and Industry (MITI) on Saturday (Dec 3) – this unpleasant brouhaha episode would not have occurred.
Tengku Zafrul must understand that unlike many of his Cabinet peers, he has attained the stature of a 'celebrity' minister who are surrounded by innumerable paparazzis in the form of 'busy body' netizens who have no qualms of spreading rumours or untruth about him.
But on second thought, perhaps Tengku Zafrul would also wish to clarify is watching/witnessing a signing ceremony is part of his MITI portfolio in the quest to silent his critics who may not be convinced with pictorial evidence alone.
Well, since he is already in Abu Dhabi which is just a stone's throw away from Qatar, he must as well reward himself by crossing the UAE border to watch a game or two of football on condition that his 'big boss' Anwar gives him the nod to do so.
Otherwise, he can watch it live on Astro – in the comfort of his home – like many ordinary Malaysian football fans do – Dec 6, 2022