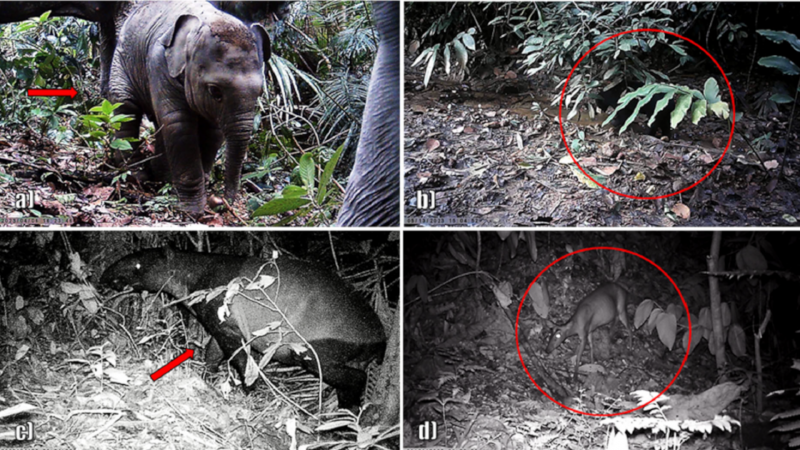 Gold mining: Glittering gains threaten endangered species in K'tan


A firm linked to the Kelantan government is pushing for a gold mining project spanning the size of 185 football fields in the heart of the state's forest reserve through an environment impact assessment (EIA).

According to available documentation, the project has been operational since 2017, with activities being carried out before proper EIAs were conducted.

On Sept 4, the Department of Environment (DOE) uploaded a report on its website which revealed that the 199.7ha site with a projected mining duration of 82 years is located at Lot 11311 of the Jentiang Forest Reserve area in Dabong, Gua Musang.

The firm behind the project is Akademi Yakin Sdn Bhd (AYSB).

The EIA report stated the land was originally designated as a permanent reserved forest and land forest. However, in November 2022, it was granted conditional land use conversion to allow mining activities.

It added that gold mining activities would impact and displace rare wildlife in the forest reserve, including the Sunda Pangolin, Malay Crestless Fireback, Malayan Tapir, and Asian elephant.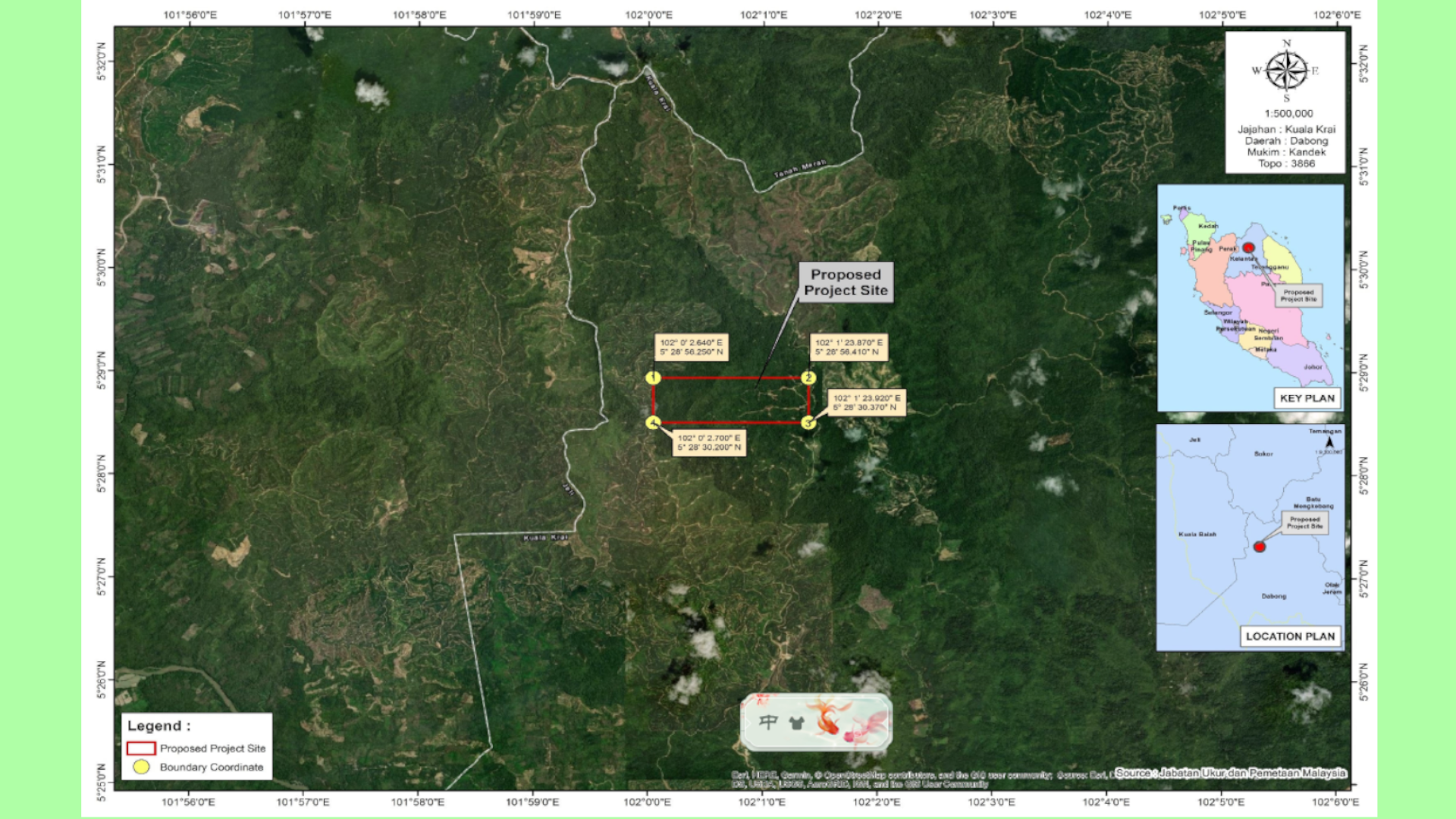 RM167m worth of gold

Companies Commission of Malaysia (CCM) records showed that AYSB has a single shareholder - the Kelantan Darulnaim Foundation (Yayasan Kelantan Darulnaim or Yakin). Established in 1981, Yakin is a statutory body responsible for assisting Kelantanese students.

AYSB's board of directors comprised five members, including former deputy chief minister of Kelantan Mohd Amar Abdullah, Kelantan state government financial officer Norazman Abdul Ghani, PAS secretary-general and Kota Bharu MP Takiyuddin Hassan, Yakin director Shamsul Abu Bakar, and Kadok assemblyperson Azami Mohd Nor.

The EIA report indicated that AYSB is collaborating with Dazr Holding Sdn Bhd in a joint venture to mine the gold.

According to CCM, Dazr was established on July 19, 2016, with business activities encompassing investment advisory services, sub-contracting in forestry and forest plantation operations, as well as iron ore mining.

The two shareholders, Wan Azuan Awang and Wan Khairul Hazran, are believed to be father and son. Additionally, Wan Azuan who holds a 90 percent stake, is the sole director of Dazr.

The 2020 auditor-general's report revealed that AYSB was involved in six gold mining projects during the audit period, with one of them being in collaboration with Dazr.

While the report did not explicitly mention Dazr, photographs of the mining site information boards attached to the report confirmed the firm's involvement.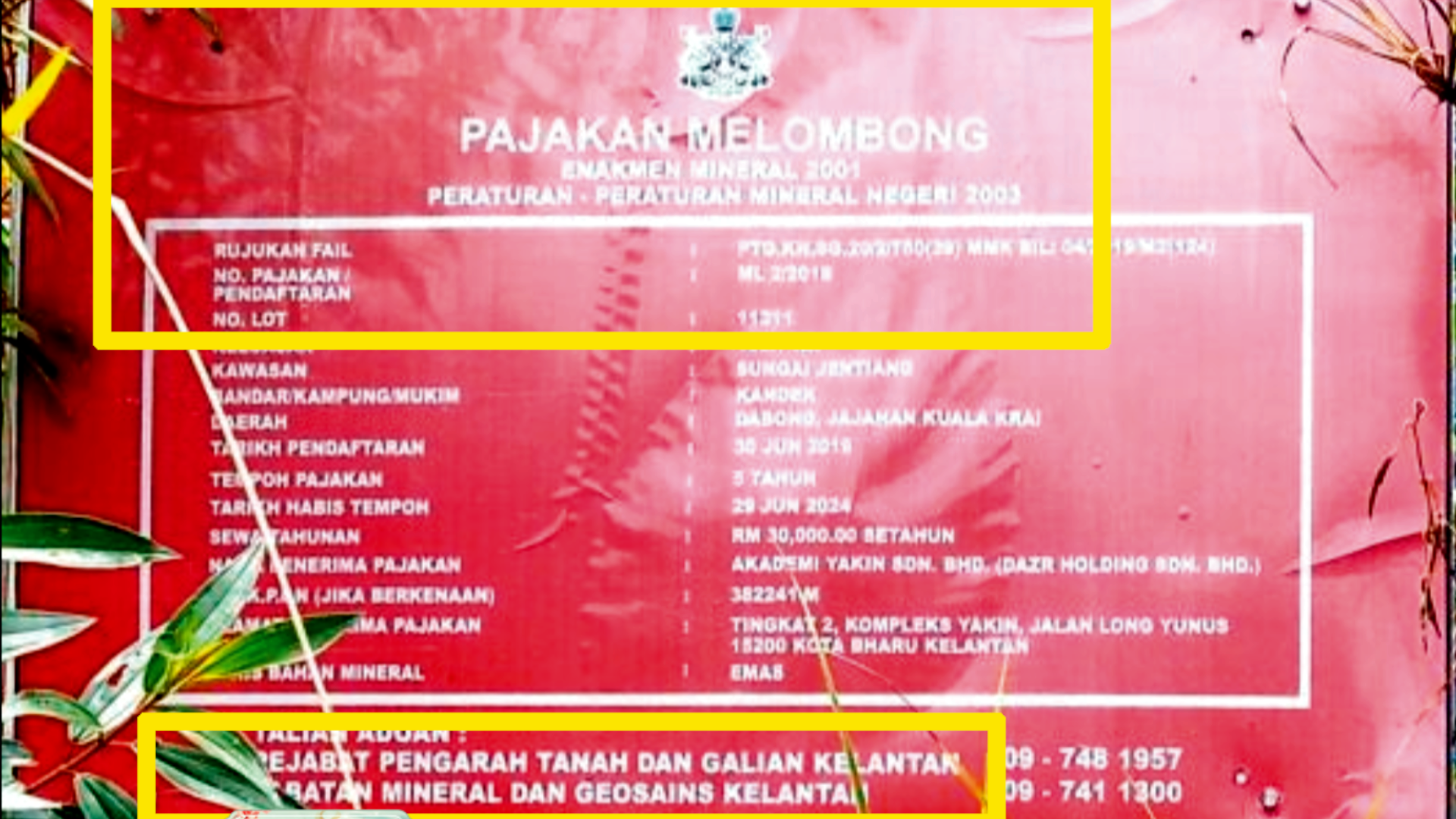 The report further noted that AYSB had not inked a formal cooperation agreement with Dazr, and both parties were in the final stages of preparing the agreement while seeking EIA approvals.

During a field inspection in September 2020, officials from the auditor-general's office found Dazr had already commenced exploration activities.

However, AYSB and the Kelantan land office had not carried out adequate monitoring of the mining site, potentially leaving room for unauthorised mining.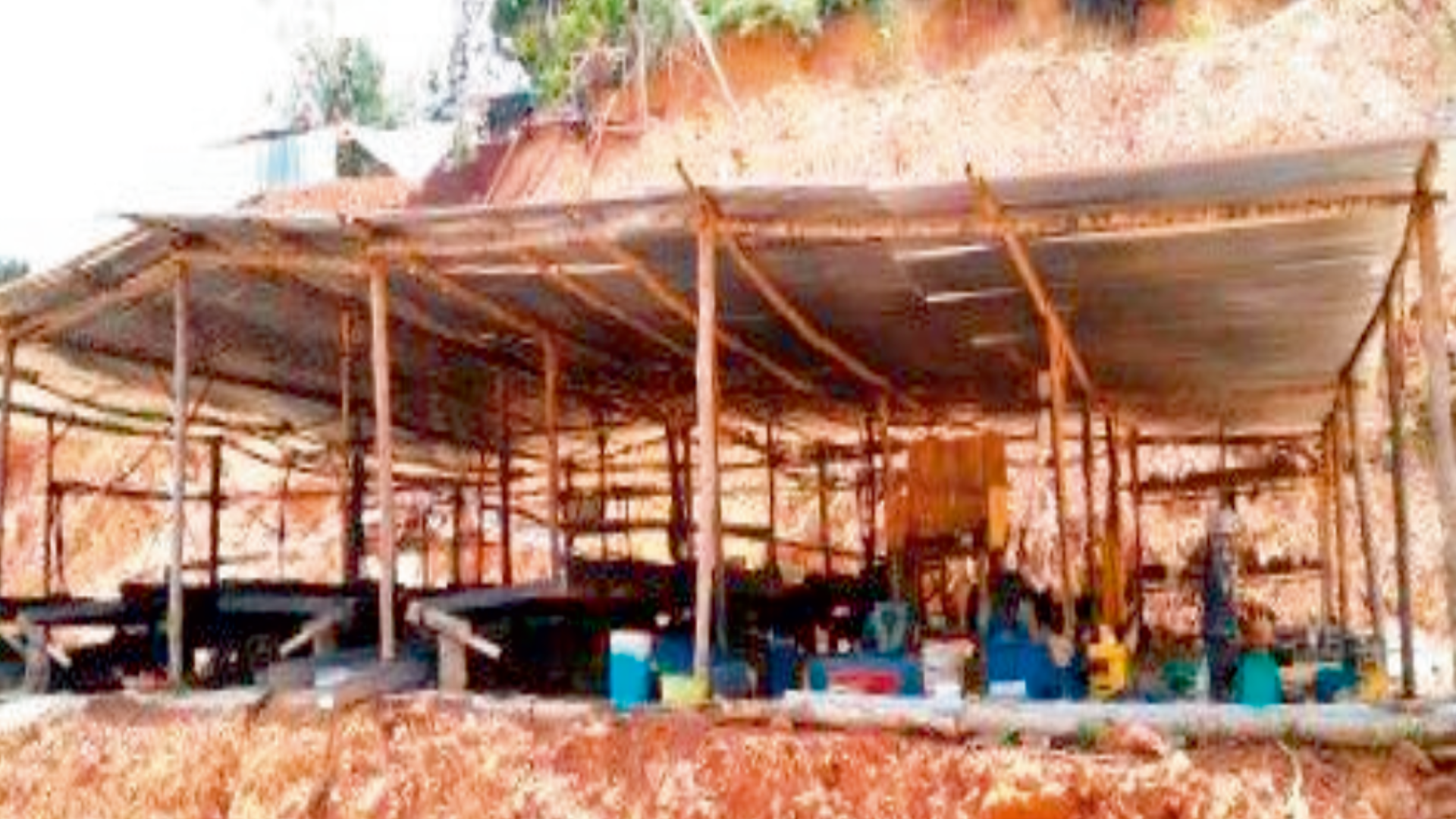 The report also exposed the practice of proceeding with mining activities before obtaining proper approvals, leading to the Land Office issuing a corrective notice to AYSB in December 2021, criticising their preemptive operations or mining before the EIA report was approved.

"The Land Office's notice indicates that the case has been referred to the prosecution unit for investigation under Section 159 of the Mineral Enactment 2001 while instructing AYSB to cease operations for investigation purposes," it added.

The auditor-general's office, in the report, instructed AYSB to take proactive steps to ensure the prompt signing of contracts.

According to the auditor's report, AYSB obtained exploration and mining licenses with the former valid for one year (Aug 14, 2017 to Aug 13, 2018) and the latter for five years (June 20, 2019 to Aug 13, 2024).


Endangered wildlife affected

The EIA report revealed that AYSB has renewed its mining license for another five years, from June 30, 2019, to June 29, 2024.

The report also indicated that during the eight-decade timeframe for operations, the Jentiang gold mining would witness approximately 1,802,000 cubic meters or 3,604,000 metric tonnes of ore being excavated estimated to yield around 595kg of gold.

Based on the current gold price of about RM280 per gram, the total value would be RM166.6 million, equivalent to an annual production of RM203,1707.

The EIA report specified that the Jentiang gold mining project would not use traditional toxic cyanide extraction methods but instead employ "environmentally friendly gold beneficiation agents" produced by a Chinese company known as CNLITE.

The EIA report stated that the survey team, through various methods such as recording, and direct or indirect observations, identified the presence of 40 mammal species, 77 bird species, 42 reptile species, and 16 fish species within the designated mining area.

However, it acknowledged that due to limitations in observation methods, the number of species could actually be higher.

Among these animals are endangered species listed on the International Union for Conservation of Nature (IUCN) Red List such as the critically endangered Sunda Pangolin and Malay Crestless Fireback; the endangered Asian Elephant, Malayan Tapir, Pig-tailed Macaque, Long-tailed Macaque, Siamang, Malayan Peacock-pheasant; the vulnerable Malayan Sunbear, Great Argus, Black Hornbill, Rhinoceros Hornbill, and Greater Green Leafbird.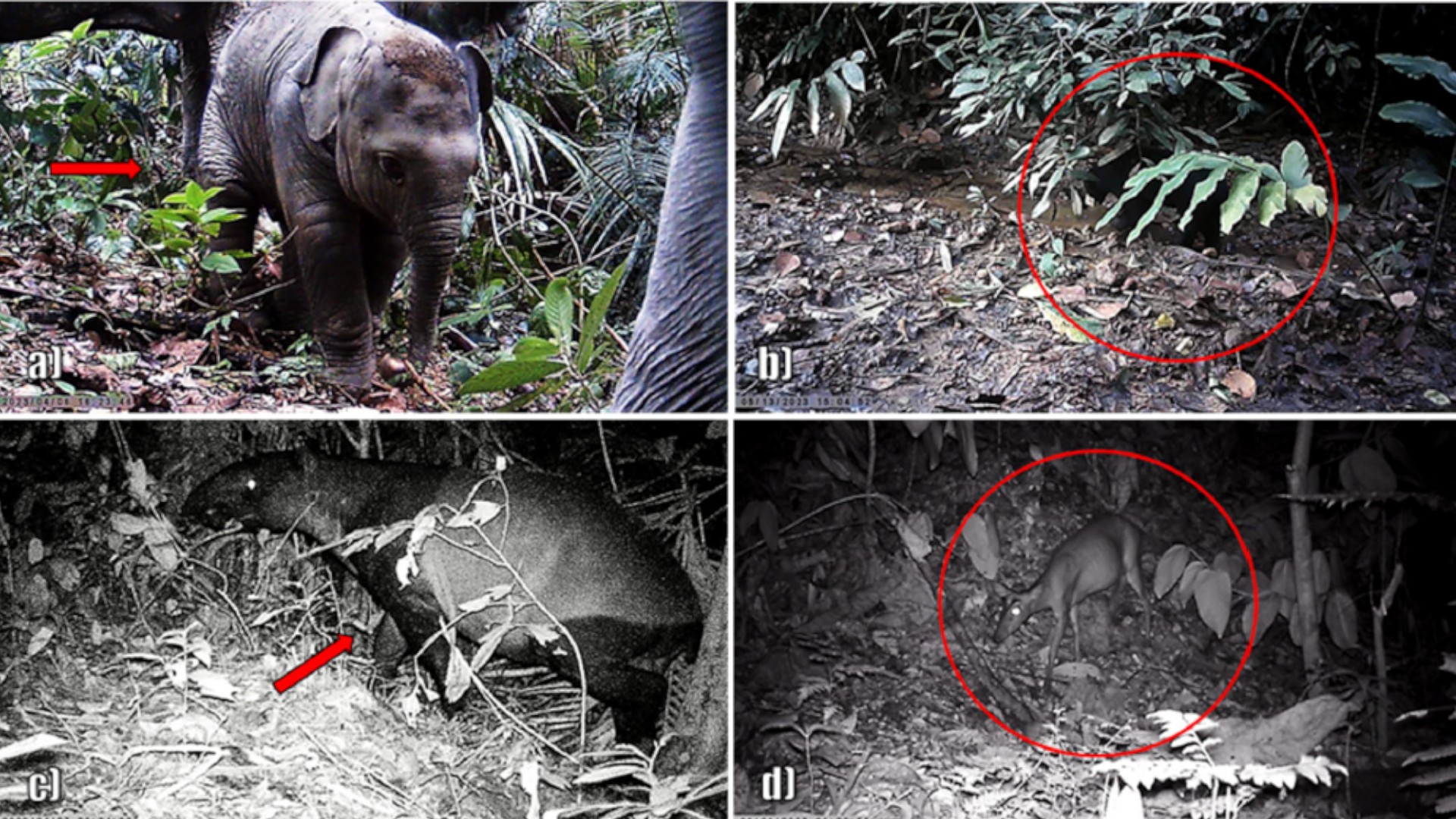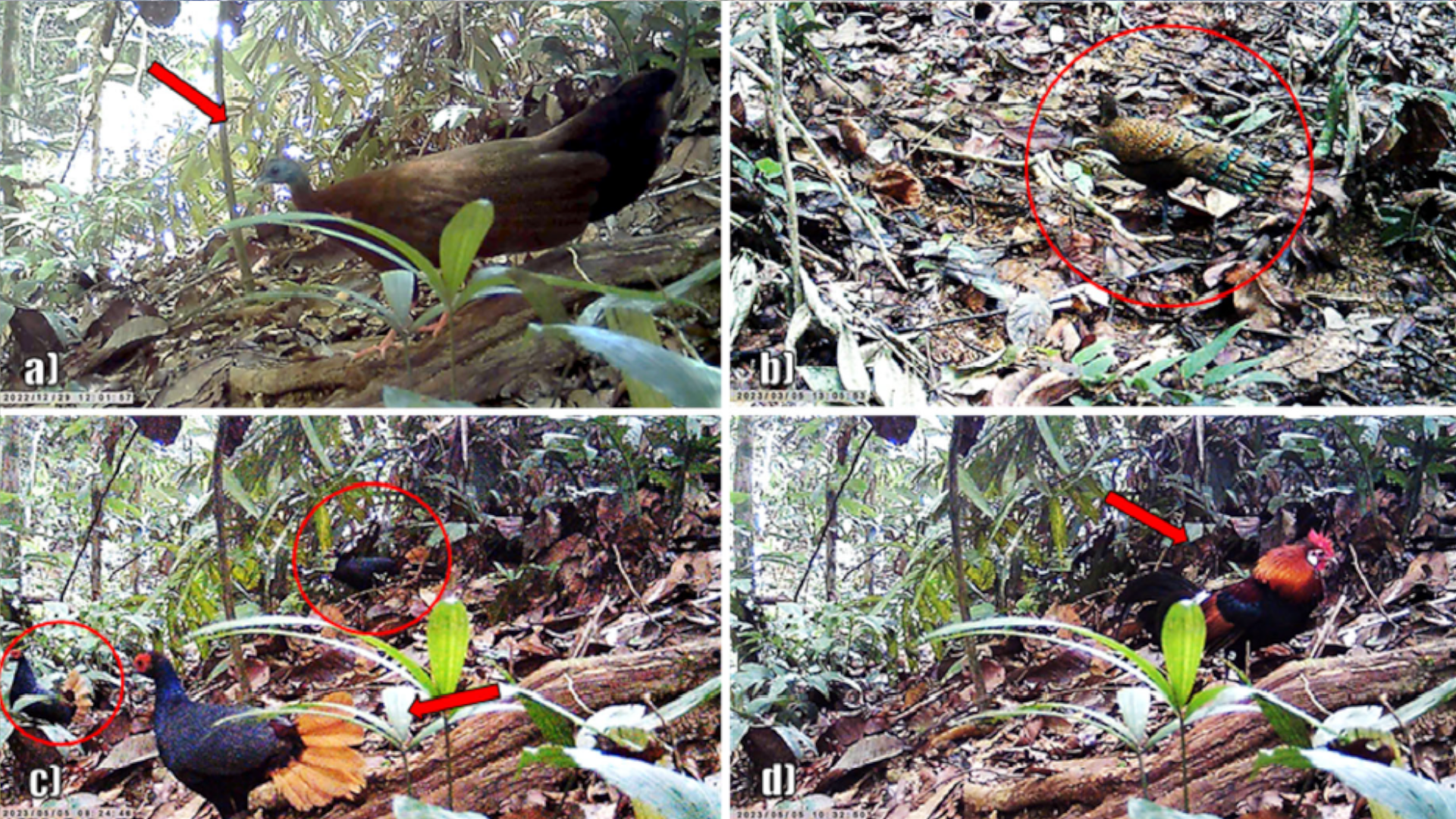 The EIA report highlighted that habitat loss and fragmentation would occur during the construction and operation phases of the mining site.

This would result in a disconnection from other forested areas, leading to a disruption of biodiversity, displacement of wildlife from their original habitats, increased human-wildlife conflicts, illegal hunting, roadkill incidents, and potential wildlife drowning in mining ponds.

To address these issues, the report recommended various mitigation measures, including the installation of fencing and a 10m buffer zone around the mining area and rivers within the mining area, phased and strictly controlled land clearing, clearing towards other forest reserve directions to ensure escape routes for wildlife, and the placement of signs to deter illegal hunting and prevent roadkill incidents.

Malaysiakini has contacted AYSB and Dazr for comment.

The Jentiang gold mining project's EIA report is currently available for public viewing on the DOE website and the public can provide feedback through an online form until Oct 18, 2023.