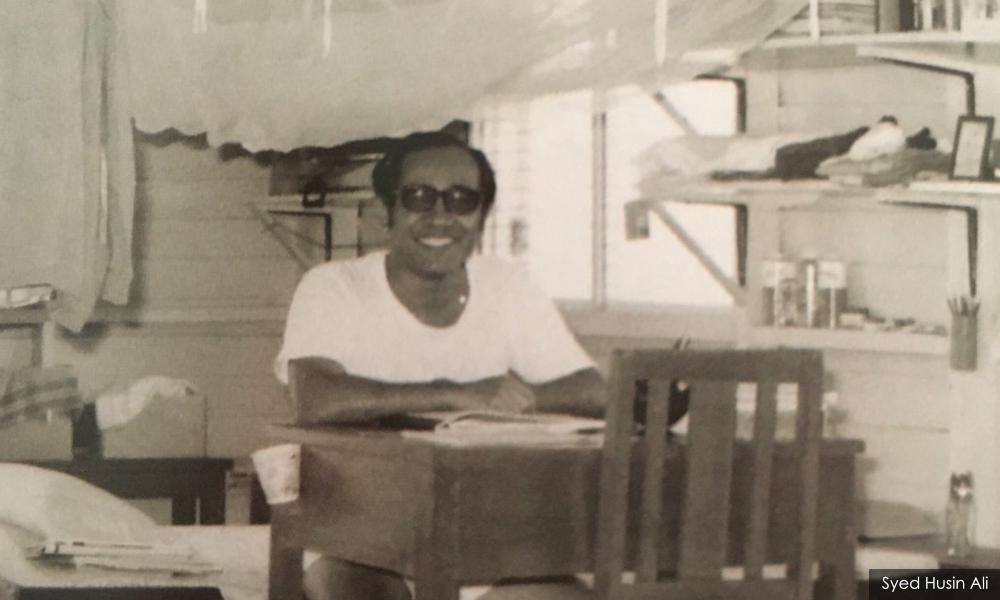 Syed Husin remembers #3 – Overcoming 1974 arrests and Ops Lalang
Martin Vengadesan

INTERVIEW | In the aftermath of the 1969 racial riots came the National Operations Council, the New Economic Policy (NEP) and the expansion of the Alliance into the overwhelmingly powerful BN coalition even as Tunku Abdul Rahman was replaced by Abdul Razak Hussein as prime minister.

The 1974 elections delivered a thumping win for the new regime and on the surface, it seemed that Abdul Razak's government had broad support. However, poverty was still widespread and a combination of farmers' protests and student agitation put the government on the back foot.

They reacted swiftly and Syed Husin Ali, then a professor at Universiti Malaya and a leader of the opposition Parti Sosialis Rakyat Malaysia, were among those who were detained.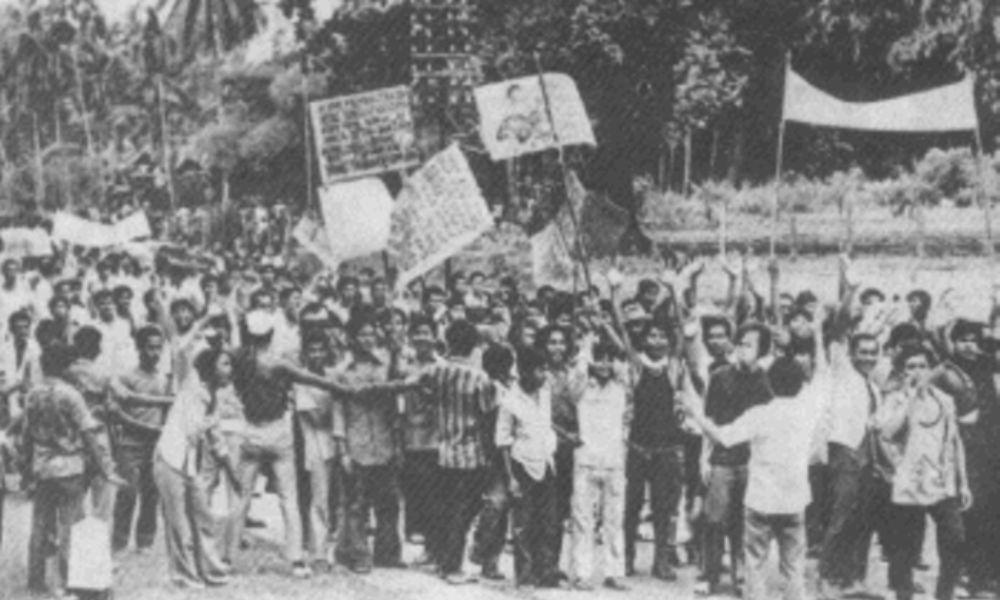 Baling protests of 1974
"The then home affairs minister Ghazali Shafie and

education minister who happened to be Dr Mahathir Mohamad

were determined to nip this wave of student activism in the bud and there were widespread arrests.
"Among the prominent student leaders of that time were Anwar Ibrahim, Hishamuddin Rais, Ibrahim Ali, and Yunus Ali, the husband of current Petaling Jaya MP Maria Chin Abdullah.
"Some fled into exile like Hishamuddin while others were detained like Anwar – and this includes Kamarazaman Yacob, the brother of the current prime minister Ismail Sabri Yaakob. He was Persatuan Mahasiswa Universiti Malaya president and was quite close to Hishamuddin."
For Syed Husin, it was the beginning of a lengthy period of detention lasting six years during

which he experienced torture such as beating, slapping, kicking and demeaning treatment designed to get him to confess

to non-existent communist plots.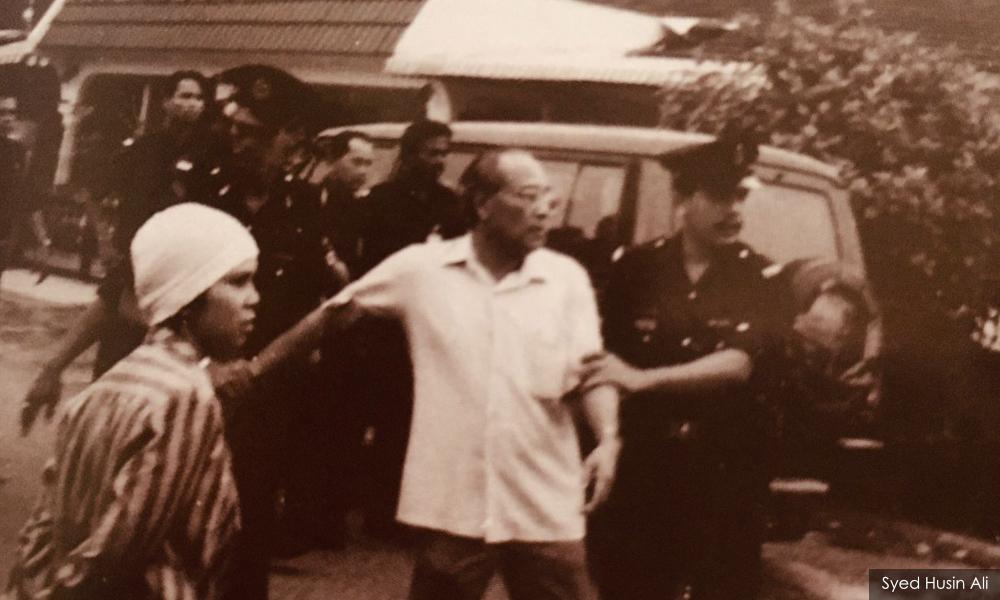 Syed Husin arrested at a demonstration for urban squatters in 1995
In this final part of 'Syed Husin remembers', the veteran activist recalls some of the key individuals who were with him in the struggle for a more progressive Malaysia.
Kassim Ahmad (1933-2017) was also detained under ISA in 1976 and released in 1981, a year after Syed Husin was freed.
"I met him in university in Singapore as we entered at the same time and he was also research secretary of the Socialist Club. He joined Dewan Bahasa dan Pustaka and then he went to the University of London (the School of Oriental and African Studies) to become a lecturer.
"There, he formed Pemuda Sosialis for Malaysians in the UK who were either students or workers. During that time, he criticised the formation of Malaysia.
"After a while, he came back to Malaysia and took over the leadership of the party from Ahmad Boestamam, who didn't like it and left. It was almost a coup – involving myself and Sanusi Osman among others. He wanted the party to be socialist – and he changed the name from Parti Rakyat Malaysia to PSRM (adding the word 'socialis').
"Kassim was a good poet. He did not write much, but what he wrote was good.

His poem Sidang Ruh was pounced on by Mahathir because he said 'God is dead' – but if you read carefully, he said the people were drunk on rice and beer and they forgot God, and so God has died," recalled Syed Husin.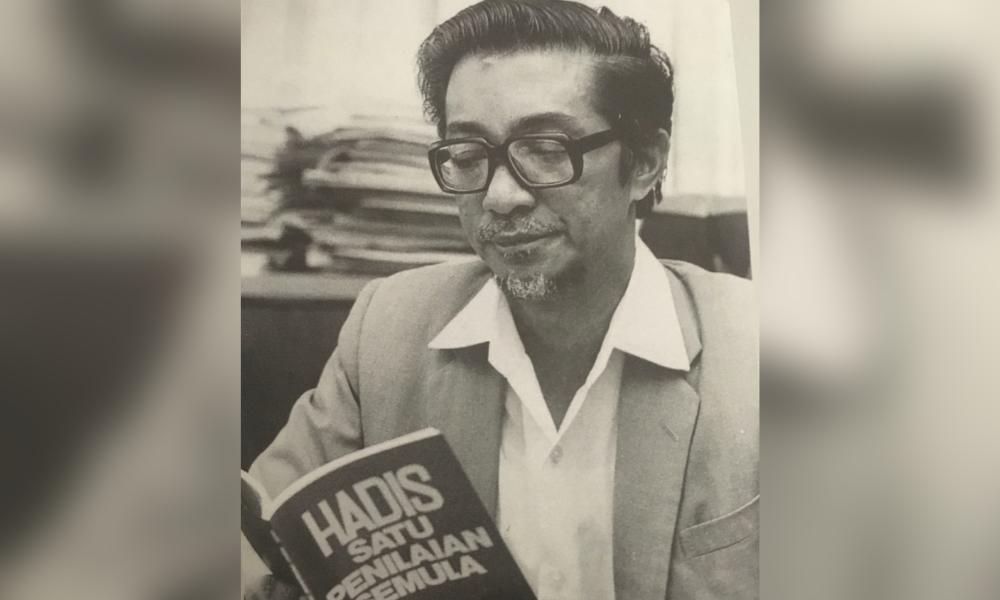 Kassim courted controversy with a book on the hadiths
Kassim was intellectually curious in a way that few Malay leaders appear to have been before and since. His thesis posited the theory that it was Hang Jebat and not Hang Tuah who should be held as a role model.
"His honours thesis took a look at the 'Hikayat Hang Tuah' and counterposed Hang Jebat as the hero versus Hang Tuah because Jebat was disloyal to an unfair ruler to defend his friend.
"To me, Jebat was then a hero but when he became very wild with women and power, he was no longer a hero," mused Syed Husin.
After Kassim was released from detention, he curiously wanted PSRM to tie up with Umno.
"Abdul Razak Ahmad and I were very opposed to this, and so Kassim left. But this difference was political, not personal."
Kassim began to study religion more thoroughly but promptly landed in more hot water after writing a book that was critical of some hadiths, recalled Syed Husin.
"Once again, Kassim was largely misunderstood, as he believed in exploring in an intellectually challenging way when that was not at all encouraged," he added.
Kampo Radjo (1922-1988) was a migrant from Sumatra and is a largely forgotten figure who nonetheless played a crucial role in three parties.
"In the 1950s, he was very active in Umno and was part of the Selangor exco (state cabinet). When Aziz Ishak left Umno to form the National Convention Party, he followed and became NCP deputy president.
"The NCP joined the Socialist Front, but was suppressed almost immediately with both Aziz and Kampo being detained," said Syed Husin.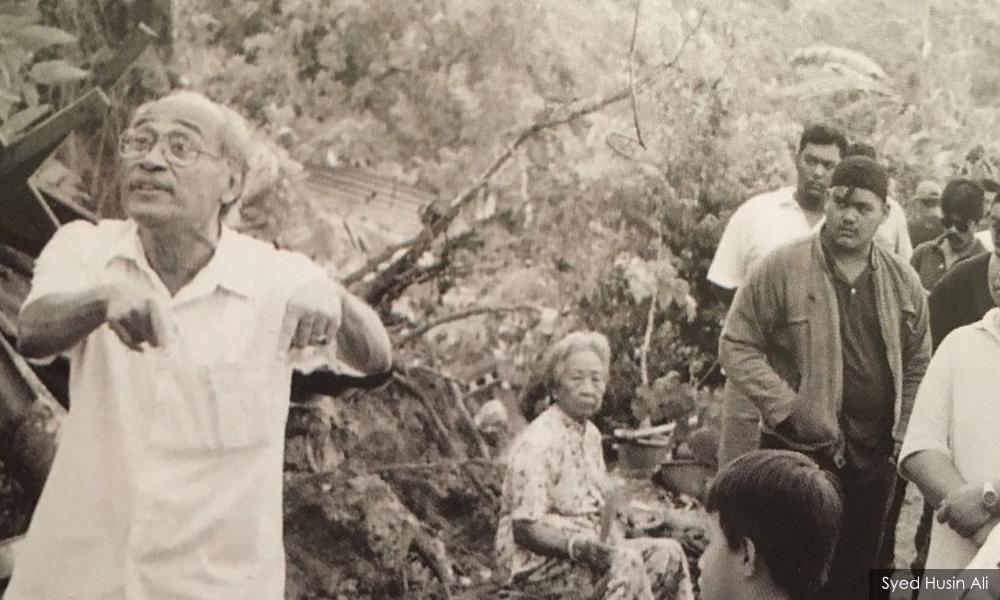 Syed Husin debating with police during a demonstration in 1998
"After the detention, Aziz closed the party and he said to Kampo that you can go to any party you wish. He chose to join us in PSRM and later was acting president while we were in our own detention.
"He was a very good orator, eloquent, not fiery and full of sense. As a person, he was very approachable and friendly. Despite being a former exco, he went everywhere by motorcycle and worked very hard for the party in the 1974 elections in particular," recalled Syed Husin.
Abdul Razak Ahmad (1939-2007) is forever remembered for his famous train-track protest.
"In November 1986, he became very notorious when he laid on the railway tracks in Johor Bahru in an attempt to stop a Singapore-bound train.
"This was in protest against the visit of then Israeli president Chaim Herzog to Singapore and in solidarity with the cause of oppressed Palestinians," recalled Syed Husin.
"The Muslims criticised him for being willing to risk suicide, but Razak was that sort of committed man who wanted to make a point.
"Razak was known as a PRM leader in Johor, who was not afraid to expose corruption against the odds, often fighting a lone battle. He also was a lawyer for slum dwellers and spent a lot of time helping the poor."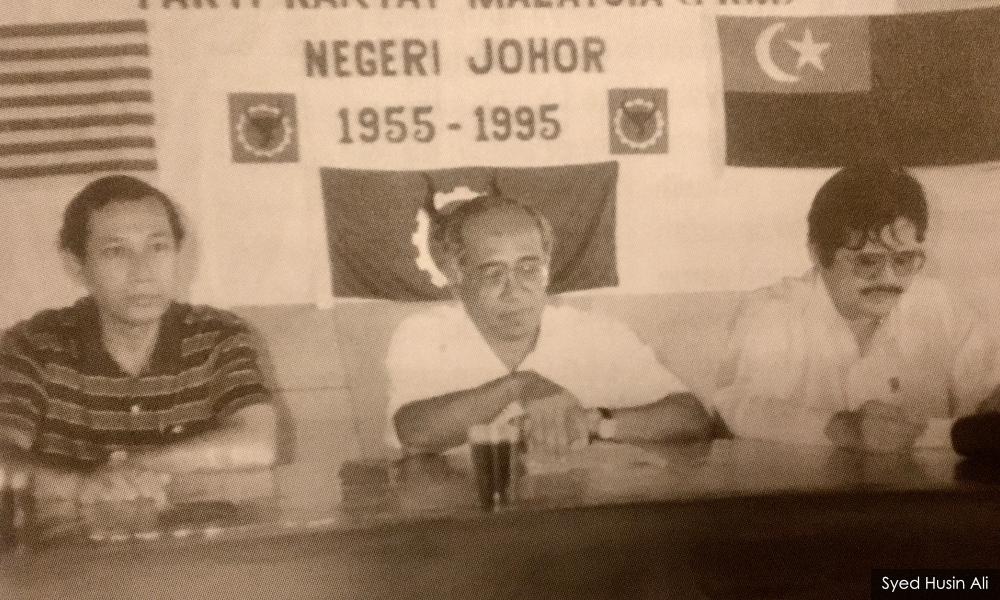 Syed Husin flanked by Sanusi Osman (left) and Abdul Razak Ahmad at a PRM meeting in 1995
Despite this, Razak never held office as an MP or assemblyperson, although in 1986, he lost by just 22 votes in the Tanjung Puteri state seat, which was the closest PSRM had come to defeating BN in a straight contest. He was also head of Johor PKR at the time of his passing.
While a student, Razak had briefly been arrested and banished by the Singapore government in 1966 for alleged subversive communist front activities which he had denied.
"However, till the end of his days, Singapore did not relent and he was never allowed to return, which I think rankled him.
"He was a lighthearted man, and yet very serious with his activism and political work," said Syed Husin.
Syed Hussein Alatas (1928-2007) was Syed Husin Ali's namesake and their paths occasionally crossed in a colourful manner.
Largely known for his career as an academic, the zenith of Syed Hussein's political career had been to form the multiracial and progressive Gerakan with the likes of Lim Chong Eu, Tan Chee Khoon and V David.
He was appointed to the Dewan Negara after the 1969 elections but left the party after it entered BN. He also had spells in Pekemas and Berjasa but never regained the footing he earlier held.
"I know him more as an academic. He was born in Indonesia and studied in Holland, getting his master's, and worked with the Dewan Bahasa while obtaining his PhD, which was also from Amsterdam.
"Later, he became a lecturer and he was my colleague in the University of Malaya. This is when I made the joke that to differentiate between us, you should call me Syed Husin Al-bawah!" recalled Syed Husin with a laugh.
(Atas and bawah mean up and down in the Malay language).
"I made that joke not only as a play on his name, but to say that he operates at the top level and I am at the bottom. He was briefly vice-chancellor and generally as an academician, he excelled in his work and wrote some good books."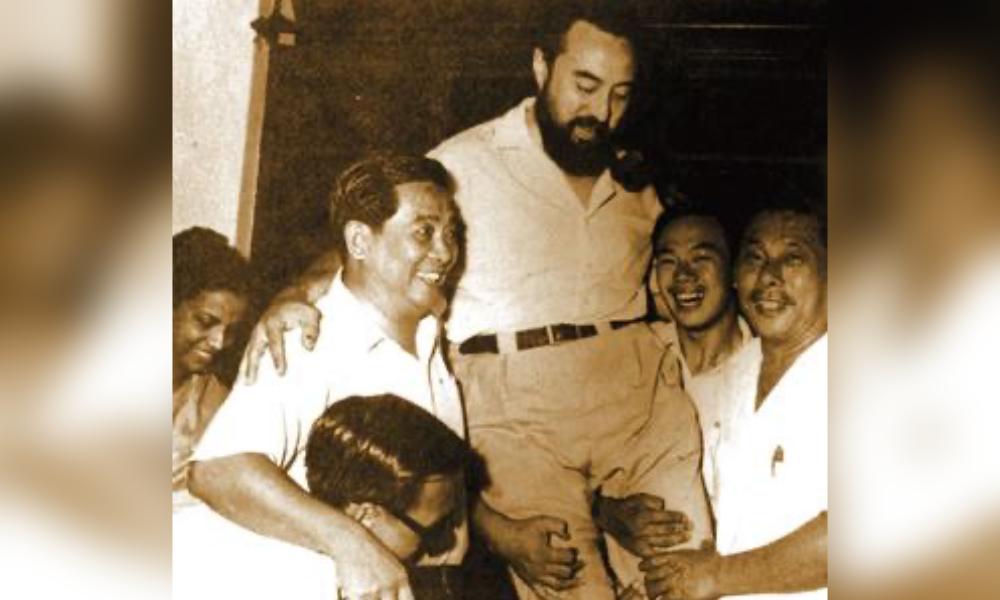 Syed Hussain Alatas with Lim Chong Eu being hoisted by Gerakan supporters in 1969.
Syed Husin recalled that as young men, the two had a brief clash that resulted from a dispute over Indonesian politics.
"He was supportive of the Socialist Party leader Sutan Sjahrir and later associated with a group called the Berkeley Mafia. At one point in a heated debate, I accused him of being a CIA agent, and he, in turn, accused me of being a communist!"
"But that was a misunderstanding when we were younger, and not a long-term issue," recalled Syed Husin.
Rustam Sani (1944-2008) was another key intellectual of progressive Malay politics. Aside from being an academic, he was also involved in both PRM and PKR.
"Well, of course, he was the son of Ahmad Boestamam (also known as Abdullah Sani). He was also an eloquent speaker but not in the style of his father.
"He was always active and interested from student days but there were times when his focus was academics. He continued further studies in UK and US and later lectured mainly in UKM."
"He also wrote books and newspaper articles, mainly political and occasionally literary – poems and literary criticism," said Syed Husin.
Aside from this involvement, Rustam was also in the think-tank behind the Wawasan 2020 vision of Malaysia as a developed nation. During the Reformasi era, however, he plunged back into the political arena.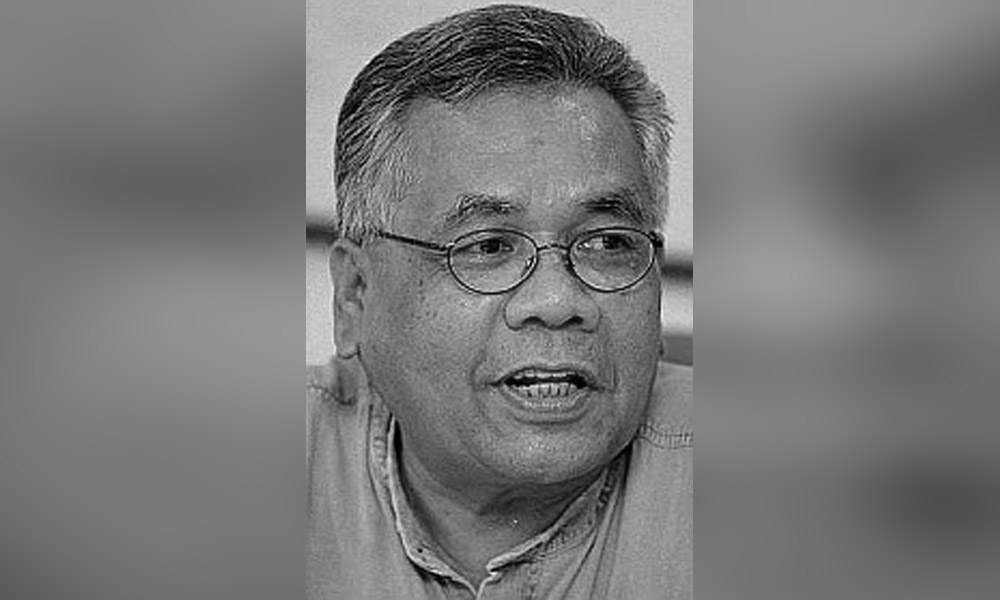 Rustam Sani
"As PRM deputy president, he played a strong role in advocating for the merger with PKN (Parti Keadilan Nasional) to form a new party. He wanted the ideas of the PRM to help infuse Keadilan with a strong foundation and reformist principles.
"Interestingly, I don't remember him ever contesting a seat, yet he had an impact. He was a gentle person, always making jokes and was much loved," said Syed Husin.
Fan Yew Teng (1942-2010) was a DAP stalwart who was also close to PSRM leaders like Kassim and Syed Husin.
"He was involved in the National Union of Teaching Profession at first, then won as MP for Kampar in 1969 and Menglembu in 1974 but was disqualified as an MP after publishing a supposedly 'seditious' article in The Rocket.
"At some point, he had differences with Lim Kit Siang over a number of issues including their position on the Singapore government. He left DAP and at first wanted to join PSRM but it didn't happen," recalled Syed Husin.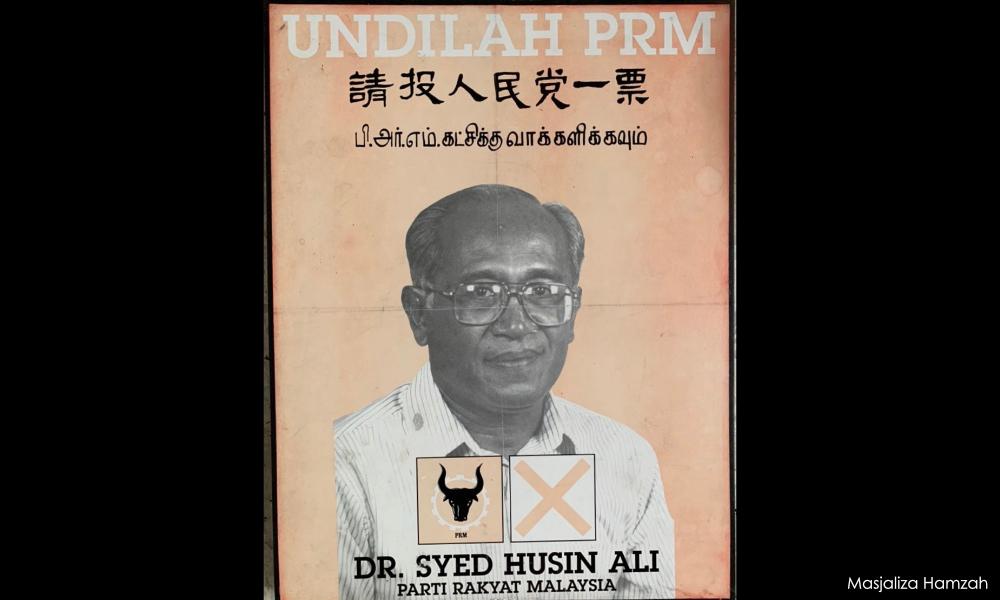 Syed Husin campaign picture from the 1990s
Fan went on to form the Socialist Democratic Party with former DAP chairperson Yeap Ghim Guan but the party floundered at the polls.
"He wrote quite a bit, and especially after his party did not take root, he tried to focus on writing and published quite a few books.
"He was a very talkative man who loved to discuss politics. He had a very open and multiracial outlook on life. I remember that I was surprised by his death, he passed away in Thailand," said Syed Husin.
Karpal Singh (1940-2014) was a very prominent figure in opposition politics for many decades alongside Syed Husin yet they did not come into close contact very often.
"I don't know so much about his background but he was always a firebrand. He joined DAP and eventually rose to be chairperson.
"His time in Parliament was very controversial and it seems like he was always creating hullabaloo and getting kicked out and making the news.
"At the same time, he was very active and effective in Parliament, and also combined that with one of the most high-profile legal careers in which he took on many difficult cases."
"He was one of those who never hid his feelings – he speaks his mind, and he didn't shy away from controversy or difficult issues," said Syed Husin.
While Syed Husin was detained during the 1970s, Karpal was one of those nabbed during Ops Lalang in 1987 when over 100 individuals were arrested.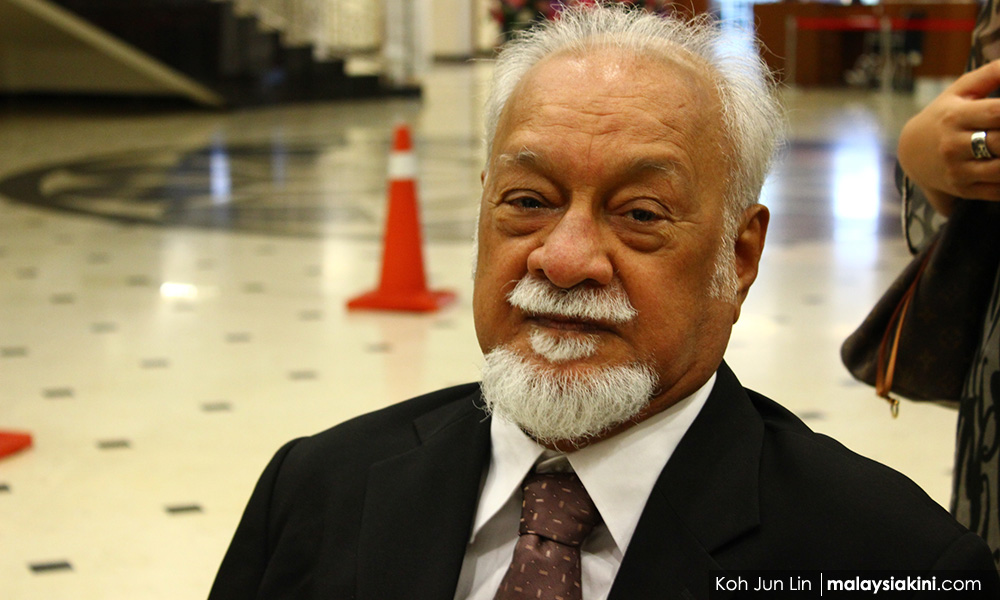 Karpal Singh
"During that detention, not many from PSRM were detained. The most prominent would be Nasir Hashim who later became Parti Sosialis Malaysia chairperson. In 1987, many of them taken were from DAP and NGOs.
"They were accused of provoking racial tensions and undermining security, but the government didn't arrest the racists from Umno – including future prime minister Najib who was raising the kris in a Kampung Baru rally.
"None of them were arrested. It was a very unfair arrest but of course, ISA is unfair and was used as a political tool to weaken the opponents," said Syed Husin.
Lim Kit Siang (1941- ) is certainly the most durable opposition figure in Malaysia's history having served in the Dewan Rakyat since 1969, with the exception of the 1999-2004 period.
He held the opposition leader post for more than three decades and it is unlikely that anyone will beat his record of having been elected an MP from five states – Malacca, Penang, Perak, Selangor and his native Johor.
Along with ex-premier Mahathir and former minister Tengku Razaleigh Hamzah, he is one of the three longest-serving MPs in our history.
"I've known him for over 50 years. Like me, he was born and raised in Batu Pahat, and he then moved to Singapore to become a reporter. He was quite close to Lee Kuan Yew and PAP at that time, certainly close to (former Singapore president) Devan Nair and both were involved as the PAP spread its wings to Malaya, resulting in the formation of the DAP.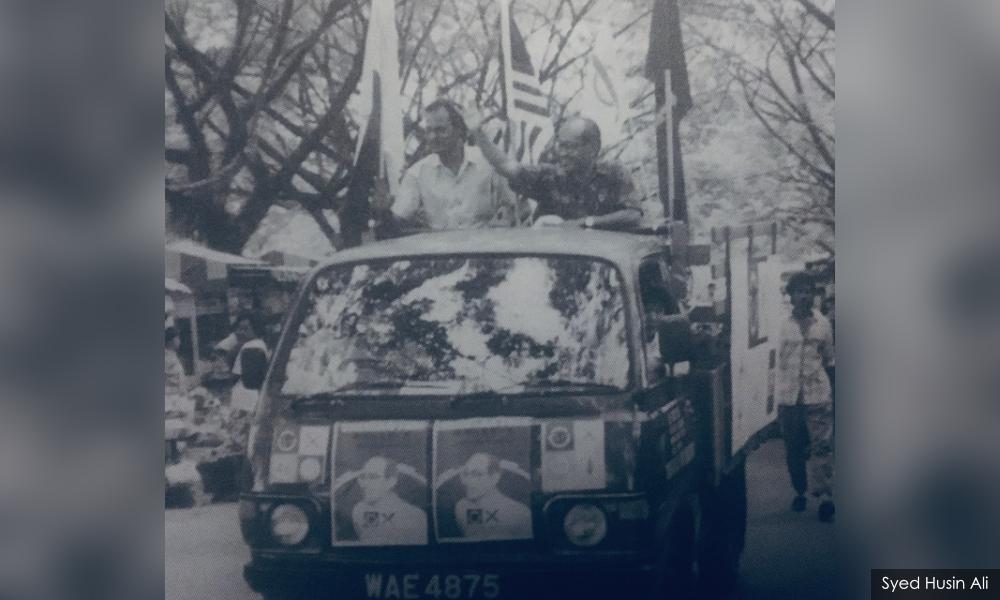 Syed Husin campaigning in Batu, 1990
"He was very long-serving and hard-working and I always found him very friendly and open-minded. As a parliamentarian, he has good speeches and is well-prepared. He is also very committed to Malaysia's cause," recalled Syed Husin.
He said that DAP under Kit Siang has tried to be multiracial but has been portrayed as anti-Malay through the years.
"One reason is propaganda by Umno

and people like Mahathir

–

he was the one who started this perception

. A second reason is the stand and behaviour of some of the more extreme members.
"Kit Siang himself in private is a very rational man and staunch defender of freedoms for all. In public, he has sometimes taken a strong pro-Chinese position, which sometimes ends up being played off as being against Malay interests which is not the case," said Syed Husin.
A Samad Said (1935- ), like Syed Husin and Kit Siang, is now into his 80s, and as unmistakable as ever, due to his long white hair and beard. Like many of the early left-wing nationalists, he also first made his name in Utusan Melayu and Berita Harian.
"He was quite inspired by Usman Awang and also wrote poems and short stories. In terms of novels, he was more productive as Usman only wrote one.
"He was a person who stutters yet he liked to converse a lot.
"Like Usman, he later became a Sasterawan Negara (National Laureate). He always had quite a socialistic leaning and there was a time when he was helping Boestamam to edit a newspaper. While he was very close to PSRM, I can't remember whether he was a member in those days.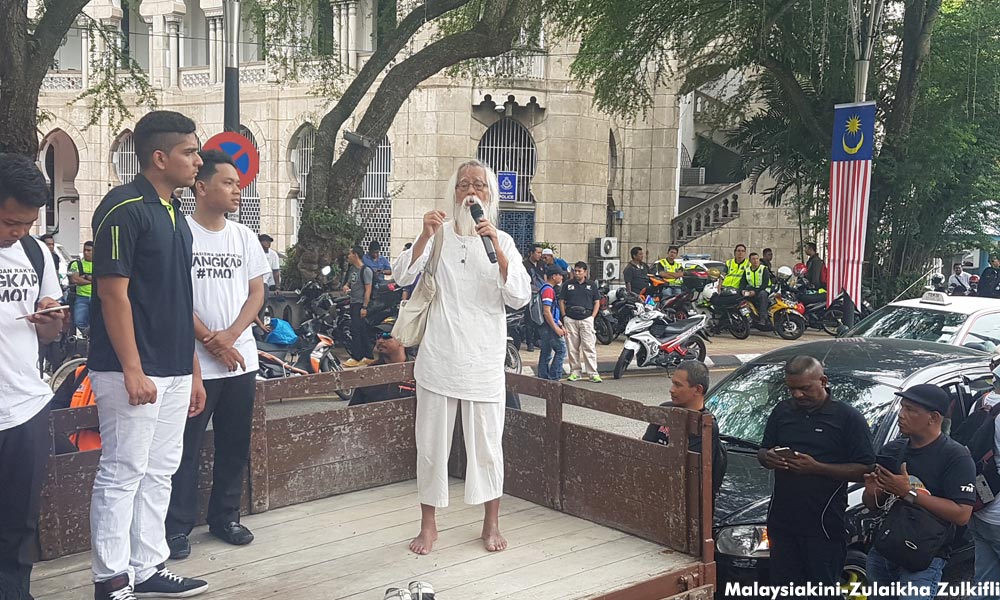 Samad Said at the Tangkap MO1 rally in 2016
"He also became friendly with Kit Siang and I suppose that's one reason he joined DAP. I opposed it – I said 'you should stay above it and use your influence in a different way'," recalled Syed Husin.
Indeed, Samad Said was also a visible presence during the Reformasi years and took up a leading role in the formative years of the Bersih movement, and assumed the co-chair role during Bersih 2.0 and 3.0 in 2011 and 2012 respectively.
A lifetime of activism
Thus Syed Husin recalled his comrades and others who dedicated their lives to change and fighting for a more progressive Malaysia.
Aside from these leaders who made sacrifices, the history of the struggle for independence and better living conditions for Malaysia's poor has involved hundreds of thousands of ordinary citizens.
They volunteered in elections, organised in unions, braved intimidation at work, attended pickets and rallies and many ended up in jail to defend their aspirations of a more united and just Malaysia that belongs to all its people.
May those sacrifices never be forgotten.
Syed Husin remembers #1: Merdeka-era leaders lost to the nation
Syed Husin remembers #2: Konfrontasi and the early days of Malaysia