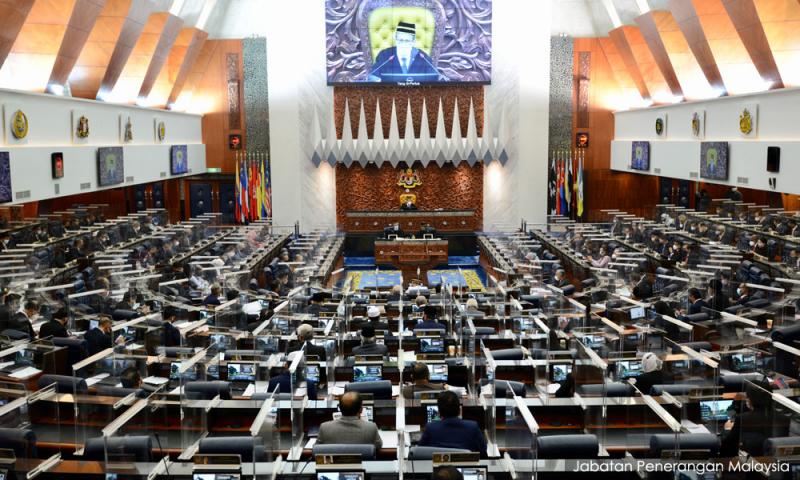 Kit Siang wants probe into senior minister's alleged interference in Parliament



The Parliamentary Committee of Privileges should investigate claims that a senior minister had interfered in the affairs of the Dewan Rakyat, said Iskandar Puteri MP Lim Kit Siang.

This was over Dewan Rakyat speaker Azhar Azizan Harun's invitation for Teluk Intan MP Nga Kor Ming to chair the House sitting and his subsequent U-turn.

Following the U-turn, party sources claimed a senior minister had caught wind of the invitation and pressured Azhar to rescind the invitation.

"Although Azhar had said that he changed his mind to ask the MP for Teluk Intan to chair the afternoon session of the Monday proceeding without any pressure, the question remained whether a senior minister had tried to block Nga's chairing of Parliament and whether this was unacceptable behaviour for a senior minister and whether it constituted a breach of parliamentary privilege.

"The matter should be probed by the Parliamentary Committee of Privileges. As the speaker is the Parliamentary Committee of Privileges chairperson, Azhar should excuse himself from this probe, which should be conducted by the rest of the Privileges Committee," Lim said.

On Tuesday, Puchong MP Gobind Singh Deo had dared International Trade and Industry Minister Azmin Ali to reveal if he was the senior minister responsible for blocking Nga.

Azmin replied saying "I dare" but their microphones were subsequently cut off by Dewan Rakyat deputy speaker Mohd Rashid Hasnon.

Lim said the matter should be taken seriously.

"The interference with the speaker's decision by the executive must be regarded as a most serious matter and an unacceptable parliamentary behaviour as it affects the position and place of Parliament and a grave infringement of the doctrine of the separation of powers provided in the Constitution," he said.

Lim, Gobind and Nga are all DAP lawmakers.