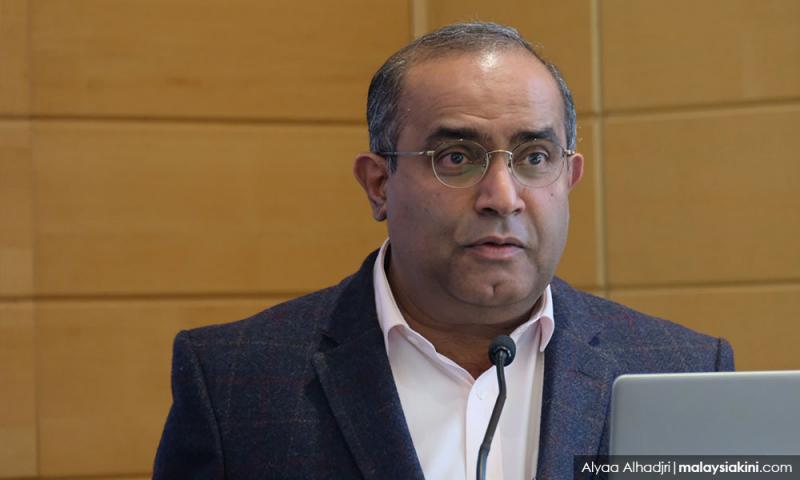 Economist urges reforms to bring GLC spending out of the shadows



An economist today called for reform on government-linked companies (GLCs) and foundations in the country, saying they both deal with a huge amount of money and are widely abused by politicians for their personal interests.

Speaking in an online forum, Terence Gomez (above) described GLCs and foundations as two worlds that "exist in the shadow" where money gets channelled to politicians without them being held accountable.

Recent criminal trials against certain politicians have revealed how foundations are being abused, he said, adding that it was something that was not known to the public before.

"If you look at the court cases, in trying to deal with these exposés, they said these were political donations.

"Political donations for whom? And how are they being abused or used? Why is there no law on this?

"And in spite of these exposés of the foundations and the way which political donations have been abused, no politician has spoken about the need for a reform on political financing," he said in the forum titled 'Money Politics: Financing Free and Fair Elections'.

The event was organised by Transparency International Malaysia.

Terence, who is a former professor of political economy at Universiti Malaya, said the 1MDB scandal has brought mass attention to how a GLC was abused.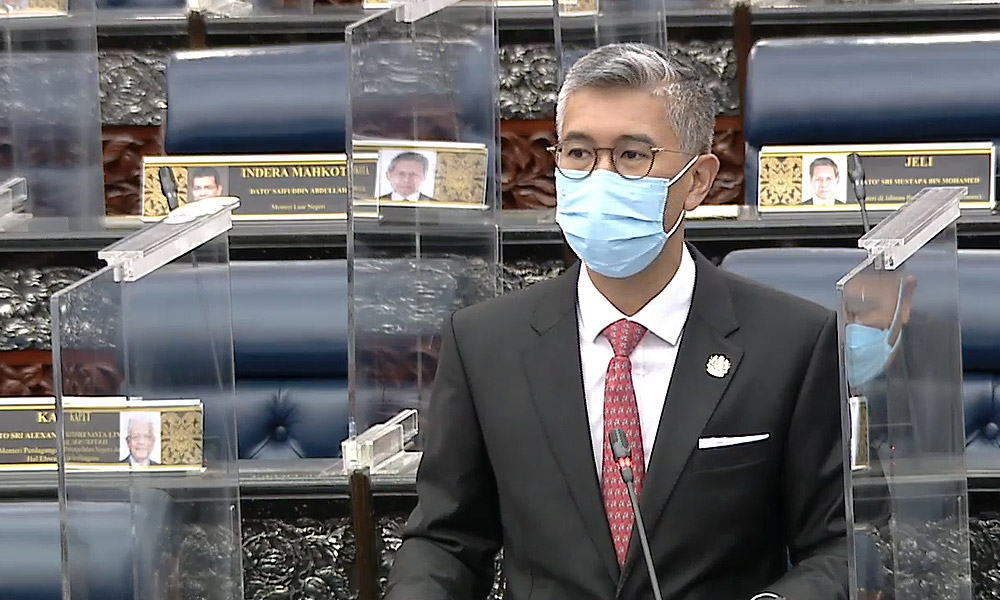 Finance Minister Tengku Zafrul Abdul Aziz
"In 2020 when the pandemic broke, it was clearly exposed by Finance Minister Tengku Zafrul Abdul Aziz that there was the need to use these GLCs effectively and they did it. They used the GLCs in a number of ways to help, (with) the bank moratorium, TNB cutting rates for electricity supplies and such.
"But in doing that, we also saw the GLCs being used by the then prime minister Muhyiddin Yassin to consolidate support by giving appointments to politicians to ensure that he remained as the prime minister.
"Again, this is an abuse of the GLCs."
He said the problem does not only exist at the federal level but also in states which have their own Menteri Besar Incorporated (MBI) and Chief Minister Incorporated (CMI) which were also not free from scandal.
"So, what we are seeing here is that there are allegations of serious abuse of funds at these GLCs, including MBIs or CMIs.
"This is a widespread problem indicating that there is a shadow world in which dark money is coming from," he added.
No discussion on reform
However, according to Gomez, despite all the exposés on how GLCs and foundations are being abused, there was still a lack of discussion among political leaders on the need to reform GLCs.
"Why was there no discussion about these reforms? Why is there no effort to form a Parliamentary Select Committee to deal with this now? Because this impacts free and fair elections. Why is there no discussion on political financing?" he asked.
Political financing regulation has been debated in Malaysia for many years, with many anti-corruption proponents pushing different administrations to enact a law that deals with the matter.
A law on political funding was first proposed in 2015, after the 1MDB scandal and allegations that the then prime minister Najib Abdul Razak received US$681 million (RM2.9 billion) into his personal accounts.
However, the BN-era bill was never brought to Parliament.
The closest Malaysia got to such a law was when Pakatan Harapan took over federal power in 2018 and they promised to table the Political Financing Bill in Parliament.
However, the administration seemed to also be dragging their feet on the matter, for which they were criticised, until they fell in February last year due to a political coup.