Malaysiakini

:

Noting Umno MPs' interest, PKR says support for Anwar must be sincere


Any MPs supporting PKR president Anwar Ibrahim's bid to take over the government must be sincere, said PKR parliamentary whip Johari Abdul.

Johari said this was the conclusion made by PKR MPs who met today in response to the party president's announcement on Sept 23 that he has secured a majority in the Dewan Rakyat to form a new federal government.
"PKR MPs support the move to restore the people's mandate on May 9, 2018, with a focus on propelling economic growth and narrowing the income gap.
"Support from any MPs must be derived from an honest desire to save the country from the Covid-19 health and economic crisis which requires a stable, dynamic and strong government.
"We also take note of the statement that many Umno-BN MPs have switched support towards Anwar which clearly shows that Prime Minister Muhyiddin Yassin has lost his majority as prime minister," he said in a statement.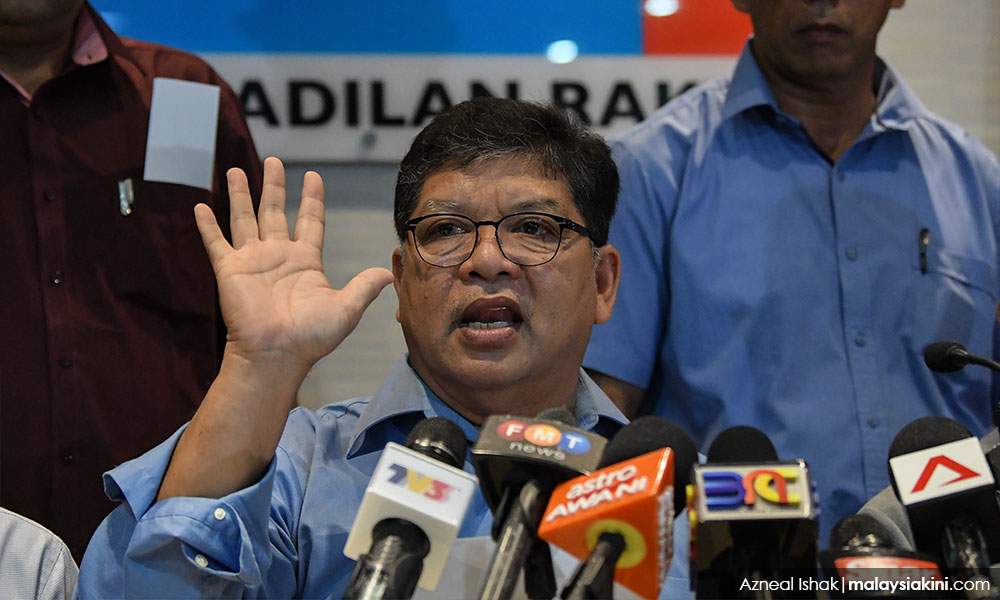 Johari (photo) said this in reference to Umno president Ahmad Zahid Hamidi's statement shortly after Anwar's announcement confirming that many Umno MPs were supporting the Port Dickson MP's efforts.

Based on the status quo, Muhyiddin has a two-seat majority in the Dewan Rakyat. Muhyiddin maintained that he is still the prime minister until proven otherwise.
Anwar is seeking an audience with the Yang Di-Pertuan Agong to prove his majority, but the palace said the ruler could not grant an audience until next week as he is under medical observation.

Yang di-Pertuan Agong Sultan Abdullah Sultan Ahmad Shah had checked in at the National Heart Institute on Monday.
Johari said PKR MPs are praying for the ruler's speedy recovery.
They also stressed that whatever government Anwar forms will be committed to the Federal Constitution and reforms.