Malaysiakini

:

Don't encourage 'frog behaviour' by hoping for Sabah defections - Rajiv


A Selangor DAP assemblyperson has spoken out against hopes that Warisan president Shafie Apdal can engineer defections in Sabah for his coalition to form the state government.

Bukit Gasing representative Rajiv Rishyakaran said "frog behaviour" should not be encouraged.
"I have to disagree with some of my colleagues hoping Shafie will be able to persuade a few assemblypersons or PBS to cross party to Warisan.
"As much as I hate to see Umno come into power anywhere, including Sabah, it's not right to encourage frog behaviour. We cannot be a party that says one thing and do another," Rajiv (photo, below) said in a Facebook post last night.
Warisan plus failed to retain the Sabah state government in Saturday's election, winning just 32 seats against the 38 won by Gagasan Rakyat Sabah (GRS).
GRS, which consists of Perikatan Nasional, BN, and PBS, also secured the support of the three independents who won in the polls.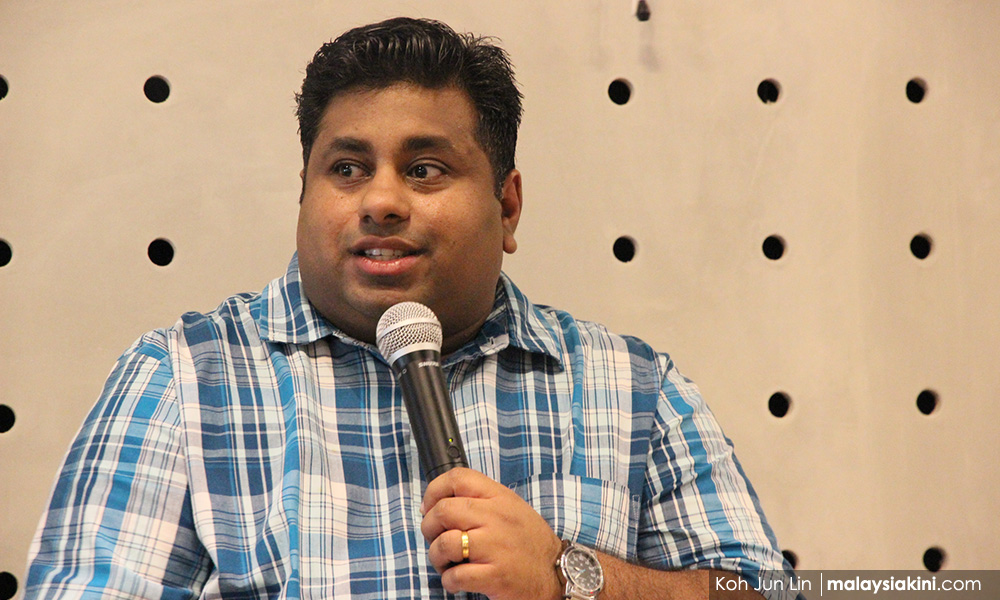 Sabah Bersatu chief Hajiji Noor is scheduled to be sworn in as chief minister today.
However, Shafie and Warisan plus have not yet formally conceded defeat.
In the 2018 general election, BN and Warisan Plus both won 29 seats respectively, while Star won two other seats.
Then Sabah BN leader
Musa Aman cut a deal
with Star to form a majority, but soon after being sworn in,

there were a series of defections from BN which gave the majority instead to Shafie.
There are some expectations that this will happen again in Sabah this time around.
PBS, which won seven seats, claimed to have been approached by Warisan to defect, but this was denied by Warisan.