Malaysiakini
(extracts):
Five Harapan states excluded from PM's Covid-19 meeting
CORONAVIRUS | The special meeting chaired by Prime Minister Muhyiddin Yassin to coordinate enforcement of the Restricted Movement Order in all states beginning tomorrow had excluded five states not under Perikatan Nasional rule.
The five states are Selangor, which so far recorded the highest number of Covid-19 cases, Penang, Kedah, Negeri Sembilan and Warisan-led Sabah.
When contacted, Penang Chief Minister Kon Yeow confirmed that he did not receive an invitation to attend the meeting held in Putrajaya today.
"Not invited. I heard this morning that there was such a meeting.
"Later I found out that Harapan menteri besars and chief ministers were not invited," Chow told Malaysiakini in a text message.
Others who were not invited had taken to Twitter in response to Muhyiddin's Facebook post on the coordination meeting that was said to be attended by menteri besars and chief ministers.
Several photographs from the meeting posted on his Facebook showed the presence of cabinet members including International Trade and Industries Minister Mohamed Azmin Ali, Defence Minister Ismail Sabri Yaakob; Chief Secretary to the Government Zuki Ali; Sarawak Chief Minister Abang Johari Openg; as well as various deputy ministers.
Selangor Menteri Besar Amirudin Shari expressed
regret
over the exclusion, pointing out that the state ranked highest in the number of recorded cases so far.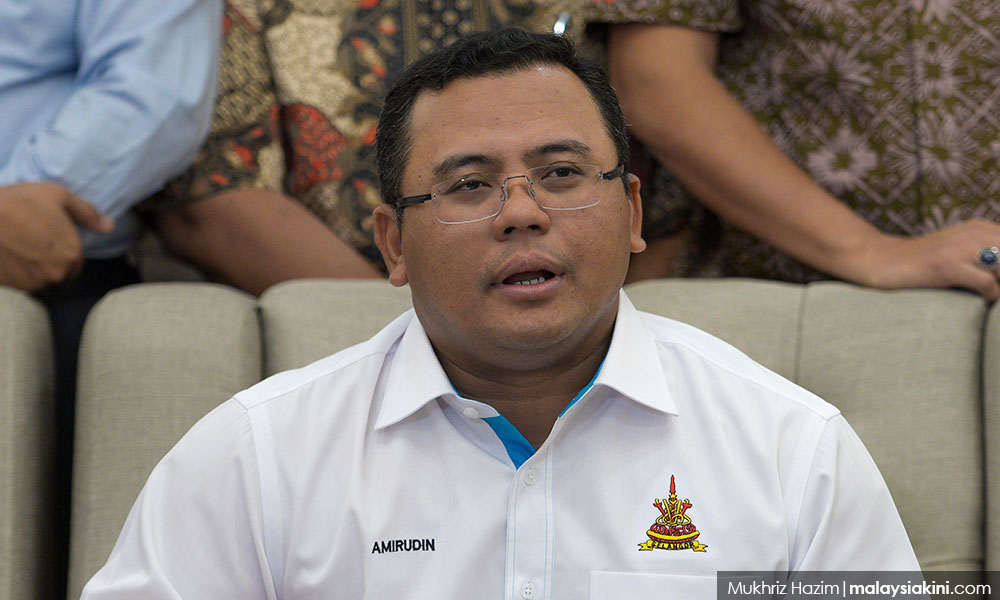 Amirudin Shari
"The state government regrets that it was not involved in such an important meeting as lives are at stake.
"This clearly goes against the state's openness in engaging with all parties including the federal government," Amirudin (above) tweeted.
Kedah Menteri Besar Mukhriz Mahathir, in a tweeted response to Amirudin, said: "Kedah was also not invited. Maybe there is no Covid-19 cases in Kedah."