Malaysiakini

:
Will Muhyiddin claim his third scalp?
ANALYSIS | Since the onset of the political crisis, the spotlight has been on two characters – Azmin Ali and Dr Mahathir Mohamad - who were perceived as responsible for the implosion of the Pakatan Harapan government.

Azmin was accused of orchestrating the "Sheraton Move", a putsch designed to install a new government with Umno and PAS helmed by Mahathir.

Mahathir, on the other hand, was accused of reneging on his commitment to Harapan as well as his promise to pass the baton to PKR president Anwar Ibrahim and reclaim the coveted post for the third time in the past three decades.

However, the events which unfolded over the past 24 hours indicated that the person pulling the strings was someone else - Bersatu president Muhyiddin Yassin.

Firstly, consider that Azmin and his faction are no longer backing Mahathir as prime minister and sworn allegiance for Muhyiddin.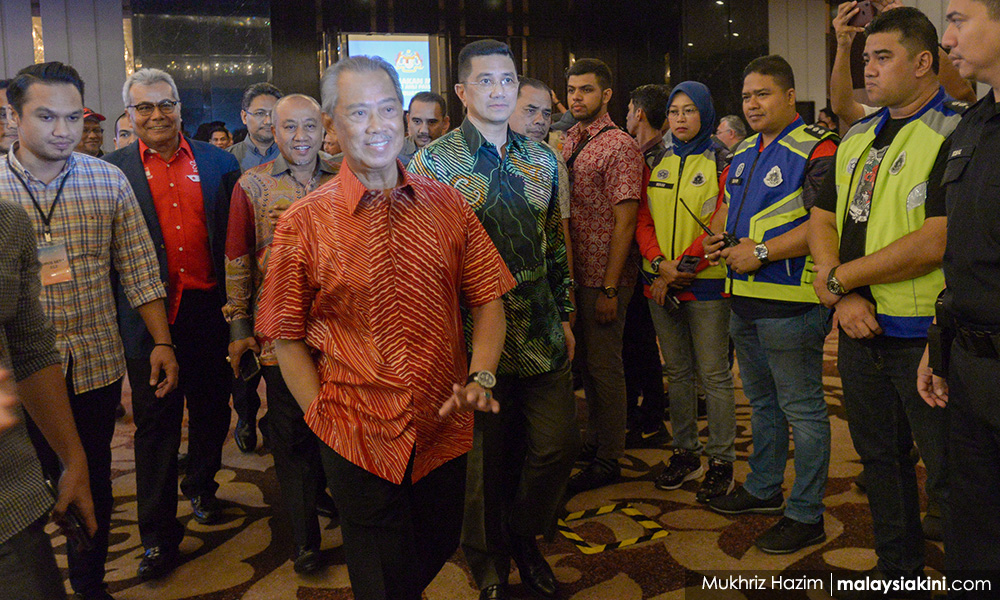 Bersatu president Muhyiddin Yassin and Azmin Ali joining a dinner for MPs at the Sheraton Hotel, Petaling Jaya on Feb 23, 2020
note how the bodeking-traitor would always walk by
the side of his hope-to-be benefactor, be that Anwar, Mahathir or now Moody
Secondly, Mahathir
revealed
yesterday that plans are underway to nominate Muhyiddin as prime minister of a government that would consist of all Umno MPs.
Previously, Bersatu MPs had pledged their support for Mahathir, who wants to establish a unity government with him in charge.
There was also a news report citing PAS deputy president Tuan Ibrahim Tuan Man claiming that all Umno and PAS MPs were instructed to nominate Muhyiddin for prime minister when they were interviewed by the Yang di-Pertuan Agong.
Although the secretaries-general for Umno and PAS have denied this, some Umno MPs have told Malaysiakini that it was true.
Muhyiddin has been mostly under the media radar since the crisis erupted. However, his tactical manoeuvres are becoming clearer.
While other Bersatu chief ministers such as Faizal Azumu (Perak) and Mukhriz Mahathir (Kedah) chose to uphold Harapan's mandate in their respective states, the situation is different in Muhyiddin's home state of Johor.
Yesterday, the Harapan government in Johor collapsed, in part due to Muhyiddin and his faction deciding to form a new government with Umno and PAS.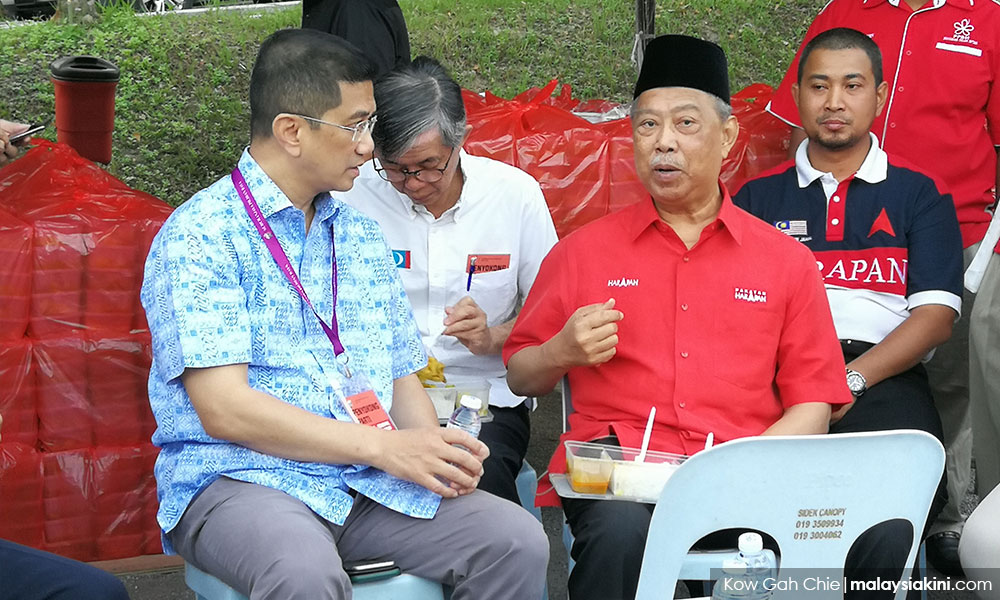 more treacherous than a snake
more boh-laam-pah than Oz is to USA
Muhyiddin is the Gambir state assemblyperson. It is, therefore, a foregone conclusion that Muhyiddin had voted for a new government when he was interviewed by the Johor ruler, Sultan Ibrahim Sultan Iskandar.
Just this evening, Umno's Hasni Mohammad was sworn in as the new Johor menteri besar, replacing Bersatu's Dr Sahruddin Jamal while Umno and PAS, which insisted on snap polls in order for the rakyat to decide, are now backing Muhyiddin.
Muhyiddin, 72, has a history of participating in attempts to dislodge serving prime ministers.
In 2008, then an Umno vice-president, Muhyiddin joined forces with those within Umno seeking Abdullah Ahmad Badawi's resignation as prime minister.
In 2016, Muhyiddin was expelled from Umno for allegedly being involved in a plot to topple Najib Abdul Razak. A year earlier, he was dropped from the cabinet. He was the deputy premier at the time.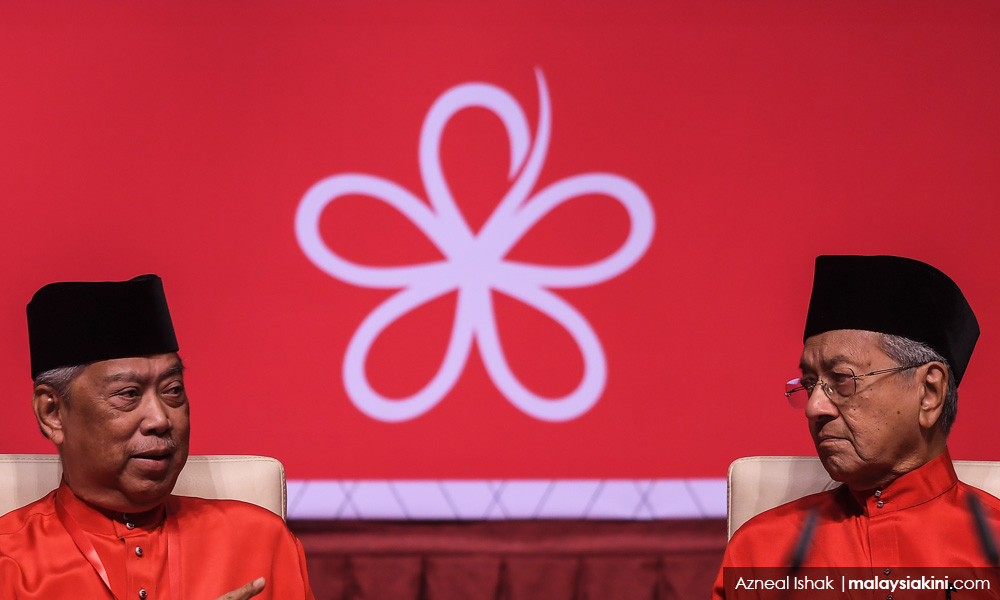 Moody has a PhD in sabotaging own party boss(es)
wakakaka
According to sources, Mahathir walked out of a meeting this morning with Bersatu MPs after it became clear that they were about to form an alliance with Umno, which he loathes.
Have the stars finally aligned in Muhyiddin's favour and would he become the eighth prime minister of Malaysia and etch his name in the history books as the person who took the scalps of both Mahathir and Anwar with a single strike?
However, it would be unwise to rule out Mahathir. Those who underestimated him in the past have had their scalps added to the nonagenarian's impressive collection.
The Game of Thrones continues.