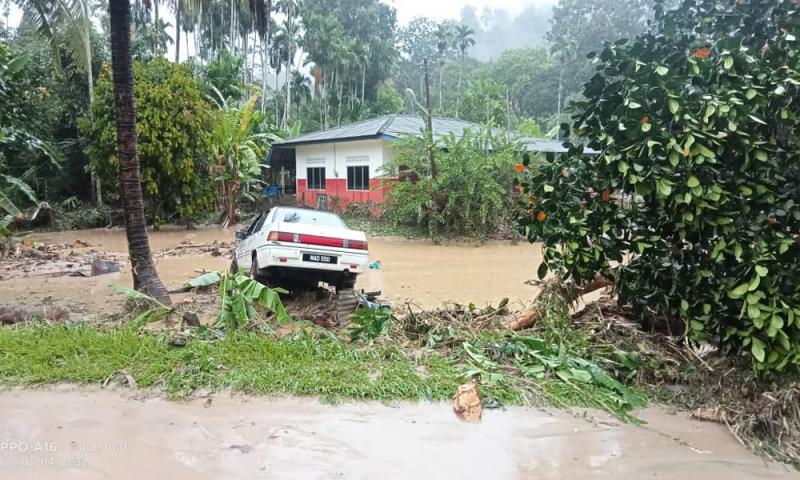 Baling floods: Warnings on durian plantation went unheeded - group




An environmental group has complained that repeated warnings about the deforestation around Baling, Kedah - which is widely blamed for the devastating July 4 floods - had gone unheeded.

In a statement, the BEACCH coalition said activists had warned since 2018 that the deforestation to make way for durian plantations on steep hills would cause erosion.

"Since then, muddy floods have affected kampung people and damaged their rubber, oil palm and fruit plantations.

"The villagers' source of clean water from Gunung Inas has been polluted not only with silt and mud but also with pesticides and fertilisers used for the durians," said Mohd Sobri Ramlee, a BEACCH spokesperson.

Mohd Sobri said some new durian plantations are on hill slopes exceeding the recommended steepness limit of 25 percent.

He claimed that sedimentation ponds either broke or were not built to Department of Environment standards. He also alleged there were not enough buffer zones between the cleared and rivers.

Mohd Sobri also alleged that there was not enough ground cover, such as creeper plants, in between durian trees.

"These are all possibilities of why such a terrible flood happened. We need a proper investigation to find out the real cause.

"I am very sad because I have many friends at Kampung Iboi. We have been warning about the musang king project for a long time. We repeated these warnings during the terrible floods that hit Yan, Kedah last August," said Mohd Sobri.

The Kampung Iboi floods killed three and displaced hundreds. Thousands more were affected by water cuts, including in neighbouring Penang.

Since the floods, fingers are now pointing to the Mukhriz Mahathir administration between 2013 and 2016 for approving the plantations.