From Malaysiakini (extracts):
'Latheefa, quit if you have dignity' - PKR Youth veep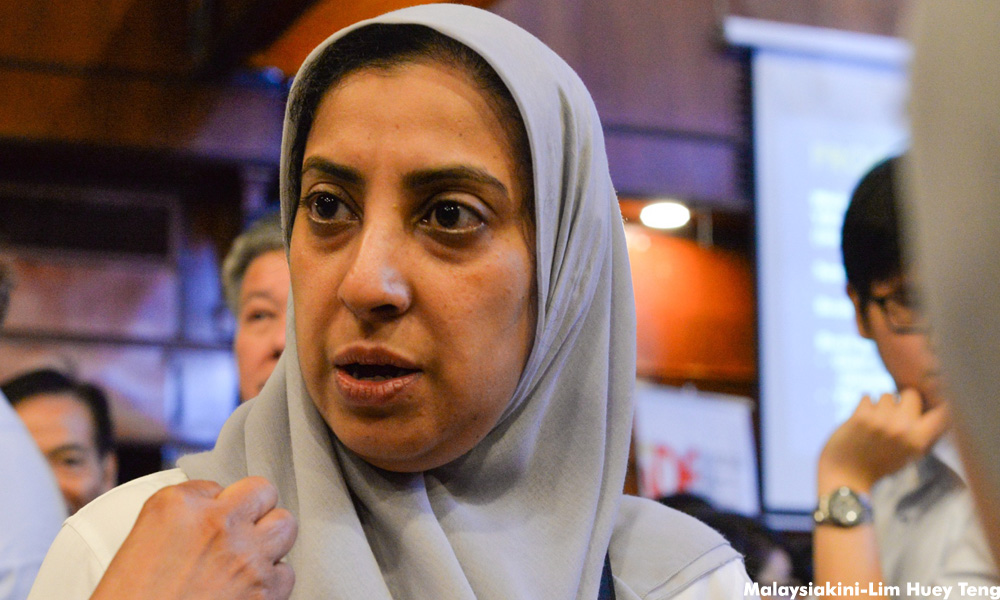 PKR Youth vice-president Syed Badli Syah Syed Osman has called on Latheefa Koya to step down as newly-minted MACC chief commissioner to "prove" her integrity.
He said the former PKR legal bureau chief and central committee member should have rejected the position in the first place.
This is because the appointment, a
unilateral decision
by Prime Minister Dr Mahathir Mohamad, was made via improper channels without prior consultation with the parliamentary special select committee or Pakatan Harapan presidential council, said Syed Badli.
"As an individual who has constantly contested the wrongdoing and integrity of various parties, Latheefa should make her stand by rejecting the appointment.
"[...] An appointment done in this manner cannot be the practice in Harapan, as the people would dispute the transparency in the selection procedures of government agency positions," Syed Badli said in a statement this morning.
He reminded the ruling coalition to stay true to Promise 14 of the Pakatan
election manifesto
, which stated the anti-graft body would report directly to Parliament rather than to the prime minister.
Promise 14 had also pledged that appointment of MACC commissioners must be validated democratically by Parliament, while Promise 16 stated that key appointments to the commission must be approved by a suitable parliamentary select committee.
"Hence, I urge Latheefa to resign as MACC chief commissioner immediately if she has any dignity," he said.