From
Malaysiakini
(extracts):
Yoursay: Perhaps Dr M should 'interview' Haziq like he did Azizan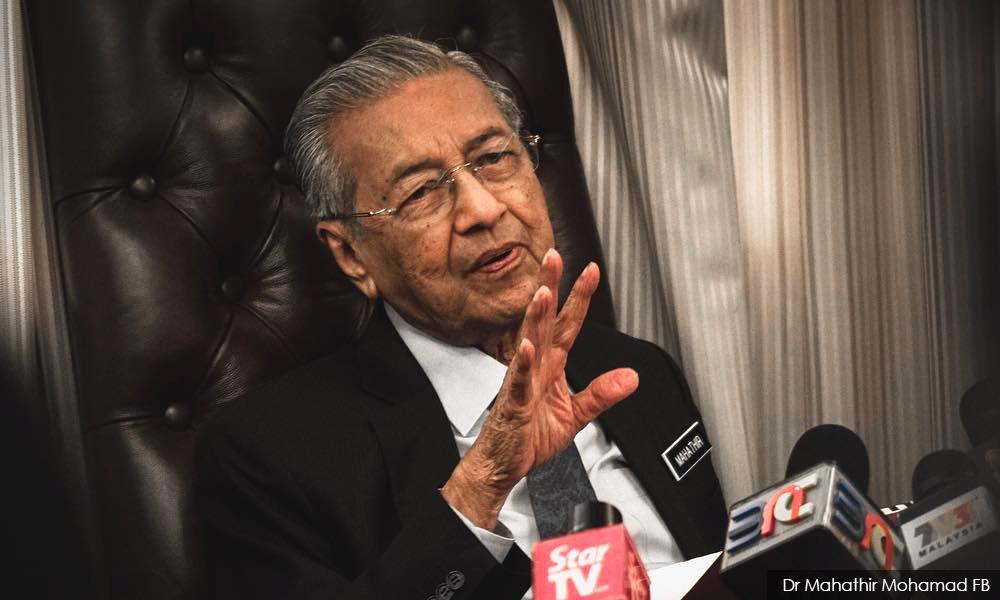 YOURSAY
| 'The wheel has come full cycle and the same charges are being levelled at his protégé.'
Anonymous_b3cdcd05:
Just because Prime Minister Dr Mahathir Mohamad dismisses the sex video clips as 'fake' does not mean Economic Affairs Minister Mohamed Azmin Ali is in the clear.
He must sue Santubong PKR Youth chief Haziq Abdullah Abdul Aziz (who said he had sex with Azmin at a hotel in Sandakan on May 11) and prove his innocence in court.
The video is not conclusive but a forensics expert can determine the players.
Nevertheless, one's sexual preferences is a private matter, especially if it is consensual. It is not right to draw a parallel with PKR leader Anwar Ibrahim's sodomy 1 and 2, because in those cases, they were non-consensual.
Anonymous_1550204262:
Mahathir is like god towering above all. When he believed Azizan Abu Bakar (who accused then deputy prime minister Anwar of sodomy in 1997), Anwar was mercilessly thrown into the slammer.
How many other crooks did worse but got away because they happen to be in Mahathir's good books?
Today, the wheel has come full cycle and the same charges are being levelled at his protégé, but lo and behold, Mahathir has described the videos as fake.
My2sen:
It is very telling that Azmin is hiding behind his new godfather. He has already burnt his bridge with 'godbrother'.
We didn't vote Pakatan Harapan to install him as next prime minister. So I think this is a good turn of events.
Though I don't personally believe it's anybody's business even if the whole PKR is gay. The problem is they are a bunch of greedy opportunists, with the same DNA as Umno.
Mushiro:
Azmin speaks like a psychologist when he said that Haziq exhibits the character of someone who had been manipulated.
Indeed, he should prove that the person in the video is not him. He was in Sandakan in the wee hours of May 11, the date Haziq claimed the incident happened and Azmin was at the hotel that Haziq mentioned.
When Mahathir personally accused Anwar of sodomy 1, he went all out to destroy his then deputy with false evidence like the incomplete Tivoli Villas, the frequent exhibition of a mattress in court and finally Anwar was jailed for abuse of power.
Tell me which ministers have not abused power. Now that his blue-eyed boy is caught in action, karma has come to haunt Mahathir where he is prepared to look like a fool with arguments such as fake video and gutter politics.
Scoopy Doo:
Yes Azmin, obviously it is a smear campaign against you. That we can see. But you have some hard and stiff questions to answer.
You know Haziq... From afar? How deep?
When part three and four of the video clips are released and other information revealed, I hope you can still keep it straight... I mean your face.