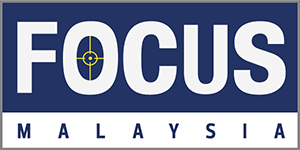 Dr M-Pua feud: Both leaders are reckless and power hungry, UMNO man claims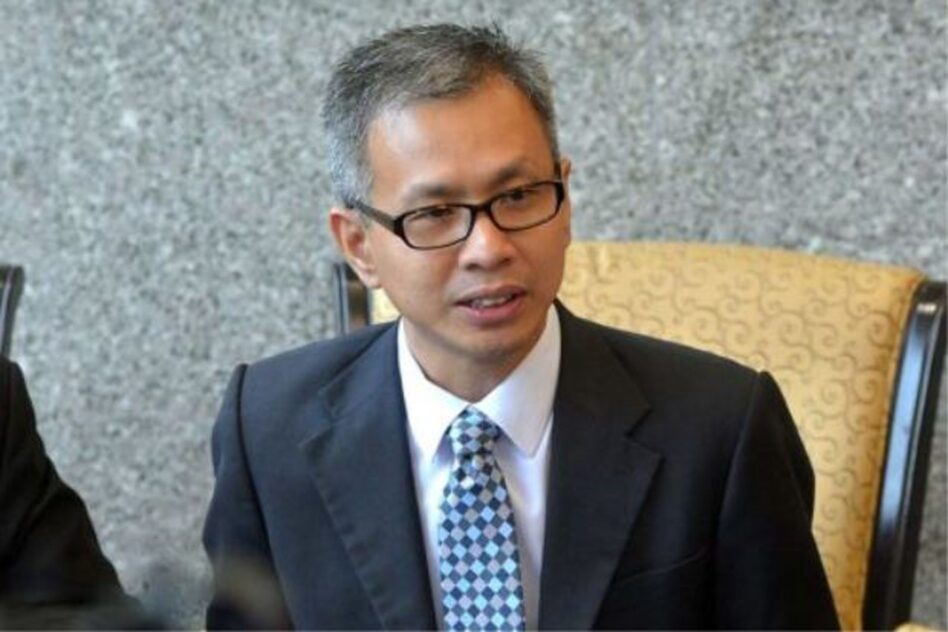 WITH former Prime Minister Tun Dr Mahathir Mohamad and DAP MP Tony Pua embroiled in a public pow-wow, a UMNO leader called them out for being power crazy.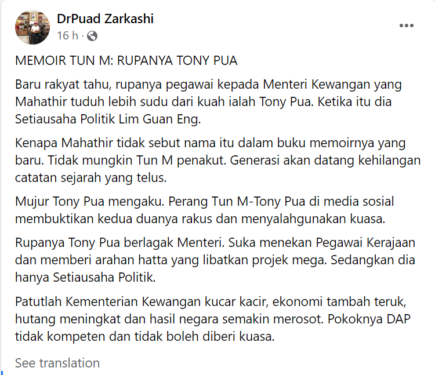 "The war of words between the duo only shows how both abused their powers and were reckless in their conduct," its supreme council member Datuk Puad Zarkashi said, in a Facebook post.

Recently, Mahathir accused Pua in his upcoming memoir of overstepping his boundary as Finance Minister Lim Guan Eng's political secretary by meddling in Government affairs.

The Langkawi MP also accused the DAP man of "threatening" a business tycoon over the Tun Razak Exchange multi-billion-ringgit project.

However, the Damansara MP denied the accusations and said that he had never even met the tycoon mentioned, who was Djoko Tjandra.

He also revealed that Djoko was a wanted fugitive from Indonesia and accused Mahathir of having a "soft-spot" for shady business entrepreneurs.

Pua also alleged that Mahathir had never forgiven him for writing an open letter to MMC-Gamuda, after the latter was forced to revise its MRT projects deal signed under the previous Barisan Nasional administration, which he said was exorbitant.

DAP is incompetent

Touching on the matter, Puad berated Pua for overstepping his boundaries during the Pakatan Harapan administration, adding he liked to pressure civil servants and meddle in mega-projects while only serving as a political secretary.

"No wonder the Finance Ministry is in shambles, with the economy deteriorating and national debt skyrocketing.

"It's obvious that the DAP is not competent and cannot be allowed back into power, "the former deputy minister remarked. – Dec 9, 2021.
Related:



Perhaps Mahathir will (politically of course) 'kill' Tony Pua, and vice versa - wakakaka
Extract from above:
Wakakaka - much as I detest the old coot, I have to say I agree with his assertion that TP was/has been arrogant - whether he was behaving like a minister, I have to refrain from joining in on that allegation as I (frankly) did/do not know, but wakakaka again and I hope the two, the old coot and the young upstart, battle on to the death (figuratively of course, wakakaka).


Read the post for rest of message, wakakaka.